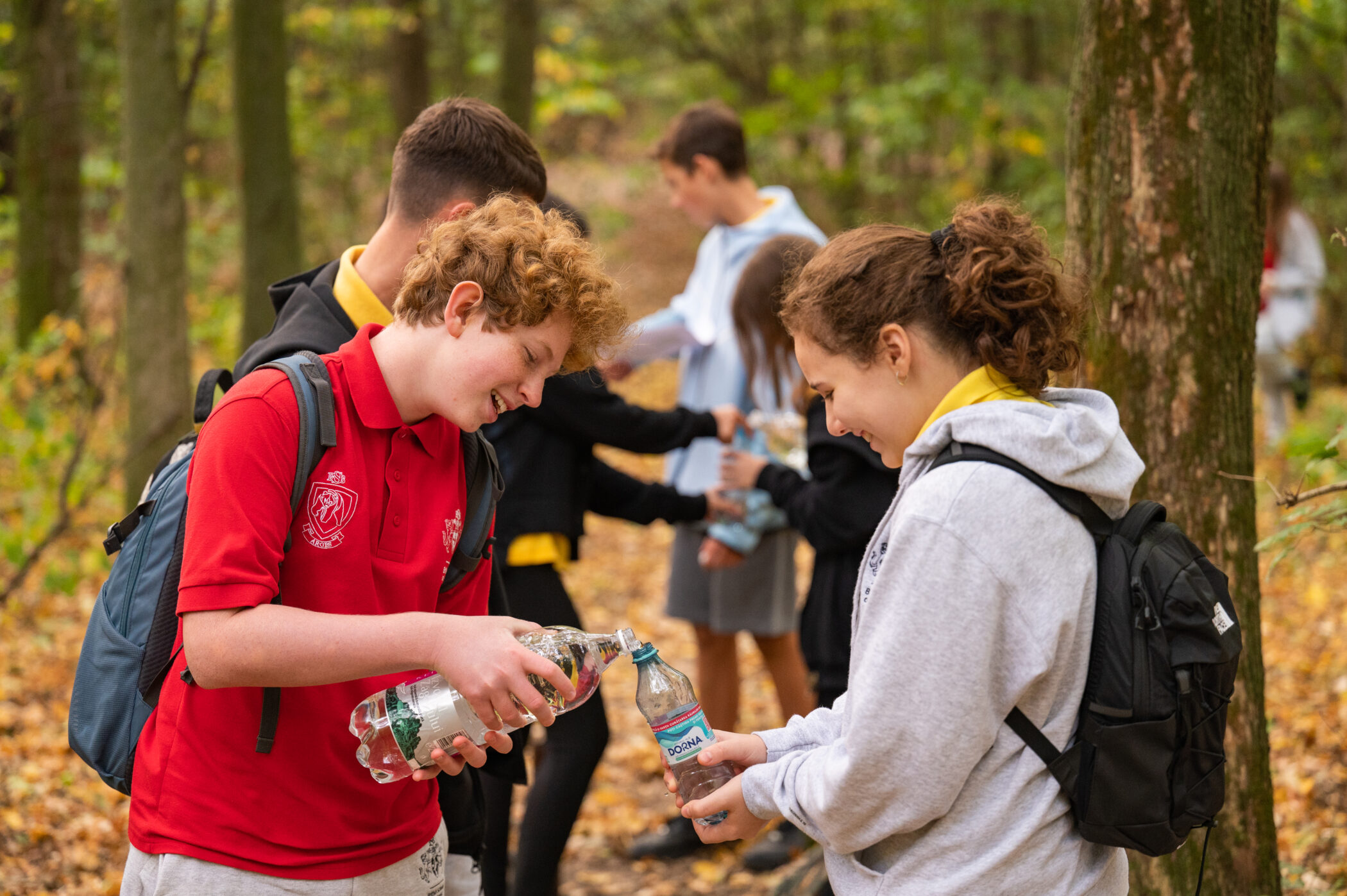 Humanities
History, Geography, World Religions and Psychology, collectively known as the Humanities, are a crucial part of a balanced education, creating thoughtful and active citizens of the future that understand the world's political, natural and cultural context.
Through mixed experiences, both within the classroom and outside, the children develop their curiosity and are then keen to explore and discover independently.
Curriculum
History
Through a hands-on, cross-curricular approach to learning, we seek to cultivate the children's knowledge and understanding of people, events, and contexts from various historical periods and of historical concepts and processes.
From Primary School, within the History curriculum, we aim to encourage students to reflect, debate, discuss and evaluate the past. They will learn to formulate and filter questions and lines of inquiry to assess and challenge their own and others' views using detailed, appropriate and accurate historical evidence from various sources.
Through an applied approach that includes reenactments, theme days, field trips or special projects, our primary goal is to nurture a passion for history and an enthusiastic engagement in learning. This develops our pupils' curiosity about the past and their understanding of how and why people interpret it differently.
Geography
Studying Geography is very important for students, regardless of their age or stage of learning. It helps them better understand the world and stimulates their curiosity regarding places and people.
Teaching Geography in the early years is focused on equipping our pupils to expand their knowledge of the interaction between the human and physical processes and landscapes, both terrestrial and aquatic, and develop their awareness and understanding of global issues and the need for a sustainable future.
World Religions
World Religions allow the development of knowledge and understanding of religious beliefs, values and traditions by studying the six major world religions and non-religious views. Students are encouraged to form well-argued, well-informed, balanced and structured responses that engage with questions of belief, value, meaning, purpose, truth and their influence on human life.
In Year 7, students will develop a working knowledge of the critical aspects of the six major world religions, including their origins and range of beliefs.
In Year 8, they will take this foundation and compare key themes, such as pilgrimages, festivals and life experiences, including views on what happens after we die. They will also begin to consider non-religious beliefs.
In Year 9, they will use their deepening knowledge of different viewpoints to address moral and ethical questions regarding human and animal rights, suffering and war.
Psychology
Psychology is taught only at KS5 following the CAIE course and is the study of the human mind and behaviour.
It focuses on cognitive processes, developmental changes, individual differences, social interactions and physiological processes.
Psychologists design and carry out experiments, in order to determine normal human behaviour and investigate abnormal or problematic behaviour. The course will cover:
Cognitive psychology
Biological psychology
Social psychology
Mental illness and addiction.
Besides psychological theories, students will also learn about different experimental methods that are used within psychology, statistical analysis and the wider implications of psychology in society. The course will use classic and contemporary studies.
Higher Education and Career Opportunities
Psychology A Level can lead to many different university and job opportunities, including (but not limited to): medical fields, business & marketing, education, police and criminology, as well as, psychology itself.
The course is very useful for those planning on going on to higher education, as it allows for the development of skills in reading and understanding scientific literature.
Humanities Faculty
Susannah Read
Head of Humanities & MAT Coordinator
Susannah Read, the Head of Humanities & MAT coordinator, who joined the British School of Bucharest in 2018, has a degree in the rather unusual subject of Anglo-Saxon, Norse and Celtic from the University of Cambridge.
After two years working in recruitment in London, she completed her History PGCE (Postgraduate Certificate in Education) at the University of Sussex. She has since taught at good schools in Sussex and Brighton, in England, as well as in the international sphere at a top A level college in Singapore. In 2016, Susannah moved with her family to teach at an international school in Malaysia for two years before moving to Romania to join us as a History Teacher.
​Scott Allsop
Teacher of Humanities & House Coordinator
Scott Allsop joined the British School of Bucharest in 2014. He is a teacher of Humanities and a House Coordinator.
Scott is a Cambridge graduate, studying History at Emmanuel College before returning to the University of Cambridge to complete his PGCE (Postgraduate Certificate in Education). He taught for several years at a comprehensive secondary school in the UK before embarking on teaching in an international environment with a move to the Modern English School, Cairo. There, he held the position of Head of Humanities and was the whole-school Online Learning Coordinator. Scott is the author of a leading history learning website and also hosts a popular daily history podcast.
​Alice Allsop
Teacher of Humanities & Exams Officer
Alice Allsop joined the Humanities Faculty of the British School of Bucharest in 2016.
She studied Geography at the University of Cambridge and had a career in higher education and disability studies before becoming an international teacher. With six years spent teaching in Cairo, Egypt, as the Coordinator of the International Baccalaureate 'Core', Alice continues to examine for the IB Theory of Knowledge course alongside teaching the British Curriculum.
Roisin Mulchrone
Teacher of Humanities & PSHCE Coordinator & Head of Year 9
Roisin Mulchrone joined the British School of Bucharest in 2020 as a Secondary Psychology Teacher.
She studied Psychology at St. Mary's University of Twickenham and has taught for six years in the UK and three years in Vietnam. She has been a Psychology A Level teacher throughout this time while also teaching various Humanities subjects to Key Stage 3. After her PGCE, she completed a research Masters in 'Education and Leadership'.
Nick West
Teacher of Humanities
Nick West joined BSB in 2021 as a Geography Teacher.
He has more than 10 years of experience creatively teaching in secondary schools across Humanities subjects. He also has three year's experience teaching Computing and intensive academic lessons to students with EAL. His approach to education is that every child matters. He supports this statement by creating a challenging and stimulating environment where success is both earned and celebrated through hard work.
Back to all Faculties