Friends of BSB (FBSB) was formed to ensure that parents at BSB can be actively involved in School community life. It brings parents together through regular meetings, activities and workshops targeting the interests and needs of parents at an international school.
To support and develop FBSB, we have appointed a coordinator within the school who you can contact at the following address: FBSB@britishschool.ro
FBSB Communication – Classlist
To communicate with parents whilst complying with GDPR to safeguard your personal data, the British School of Bucharest uses a web-based platform called Classlist that can also be accessed via an app on your mobile phone.
To learn more or for support, contact us at bsbclasslistmoderator@britishschool.ro.
FBSB Newcomers Action
FBSB is happy to provide a designated Ambassador support initiative that helps and guides new families coming to BSB. If you are willing to volunteer as a BSB Ambassador for a new parent, don't hesitate to contact the Classlist moderator at bsbclasslistmoderator@britishschool.ro.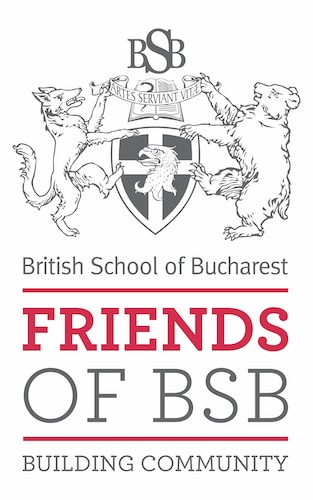 FBSB Enhance the Community
FBSB organises many enriching experiences and events for the BSB community.
Coffee Mornings – Every term, existing and new families can review major events happening within the School during the term from the Headmaster and an introduction to the activities organised for parents. This is followed by a quick tour of the School for new parents and, of course, a delicious breakfast!
Monthly Focus Groups – These focus groups are centred around topics of interest for parents. Focus groups touch on topics relevant to the BSB community or general topics like being aware, supporting and volunteering for charities in Romania and topics concerning bullying, nutrition and internet safety.
The FBSB Bucharest Tours – Organised walking tours around Bucharest where parents can meet, explore the city and get to know the beauty of Bucharest.
BSB Tasting Experiences – The BSB Tasting Experience is a perfect opportunity to get to know parents in the community, learn about their cultural background and create long-lasting relationships. All this while tasting a whole range of different gourmet treats, from wine to cheese or craft beer.
There are always lots of opportunities to be an active parent within the school community. Get involved and use Friends of BSB to voice your opinion and ideas!