We support our students in their university applications wherever they decide to apply. Many get offers from more than one prestigious destination, and that's because, at the British School of Bucharest, they developed the qualifications, skills and aptitudes that get them accepted into universities worldwide.
Preparing for Higher Education
Career and university guidance is integral to student development, and our individualised approach is vital to preparing our students for university life and beyond. Choosing the right course and university is one of the most critical decisions in a student's life. This is why we seek to help our students and their families fully understand the many options available to them and the particularities of universities before they start the application process.
Because we want their university journey to be as smooth as possible, we have a dedicated University Guidance Counsellor who guides them along every step of the application process. Among others, this includes:
university course searches and recommendations;
detailed, bespoke guidance and support with personal statements and application essays;
provision of transcripts and other documentation as required.
Personalised Approach for Each Application
Many of our students apply to courses in multiple countries. Whilst some countries have a centralised application system, most students apply to each university as a separate application with different expectations. The most common requirements include:
academic transcripts;
letters of recommendation and other confirmatory documentation;
additional documents, which vary in each instance but include letters of motivation, CV, proof of identity and often specific entrance examinations, tasks or portfolios of work.
We make sure our students receive the support of the University Guidance Counsellor and other BSB staff for each application.
Information and guidance are shared via regular newsletters, assemblies, PSHCE lessons, individualised counselling sessions, bespoke meetings with university representatives and the organisation or attendance at multiple university fairs. Information is garnered from numerous websites, including UniFrog, which is a fantastic tool helping students explore various suitable courses, universities and specific entry requirements. Our access to the Unifrog package allows for further exploration of lectures delivered in English in Europe, the UK and other parts of the world, including Asia, the Americas and Australasia. Our students can also get more information about the education systems in specific countries, making informed choices about the destination and the location where they would like to study.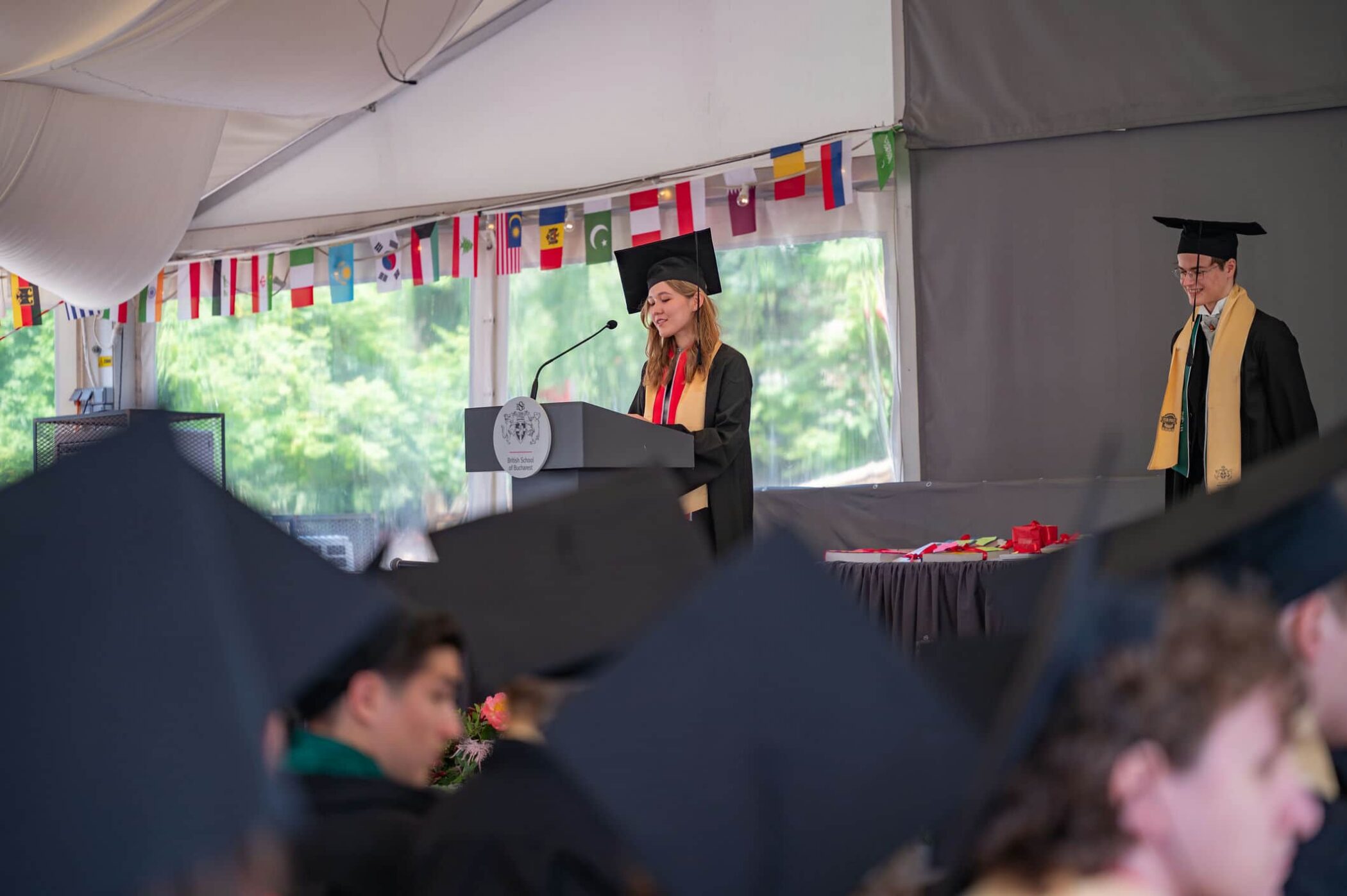 University Guidance
To help students navigate their numerous choices after graduation, the British School of Bucharest offers guidance and university counselling by a team of dedicated, expert counsellors.
University guidance at the British School of Bucharest starts in Year 9. It offers career advice during PSHCE lessons and individual guidance to assist students in choosing their IGCSE options. Moving through Key Stage 4 (Year 10 and Year 11), students continue to receive career and university guidance in PSHCE lessons, with the aid of external speakers delivering symposiums and visits from university representatives.
Our School also hosts two university fairs yearly during the autumn term. Many British, American, European and global universities send representatives and specialised guidance counsellors to share information and advise admissions. These events are open to students in Year 10 to Year 13 and their parents.
Focused Sixth Form Guidance
The School provides various resources to assist students with the university application process.
The first point of contact is the University Guidance Counsellor, who holds individual meetings with students throughout Sixth Form to give personal advice and recommendations. Appointments with parents are also available, both during the day and after school.
Sixth Form Students can also have more focused university guidance, with form time sessions and individual meetings. The focus of these sessions varies depending on the particular need of the students.
Main topics covered through focused guidance:
University research
Choosing a course
Choosing a university
Writing a personal statement
The UCAS process (for applicants to the UK)
Meeting admissions requirements
Writing entrance essays (for applicants to the US and some European universities)
Interview techniques and best practices
SAT/ACT testing requirements and preparation (for applicants to the US)
Year 12 students also meet with an external expert careers advisor, who gives them further personalised advice based on an interview, allowing them to explore careers they may never have thought of or suggest possibilities to those who have no idea what they would like to pursue at university and beyond.
For independent research, the British School of Bucharest provides access to Bridge-U (www.bridge-u.com), which matches students to courses based on personal preferences, academic strengths and professional profiles. All students in Year 12 and Year 13 are provided access to this program, which simplifies and streamlines the university research process for all UK, US, Canadian, Australian, Hong Kong and Dutch universities.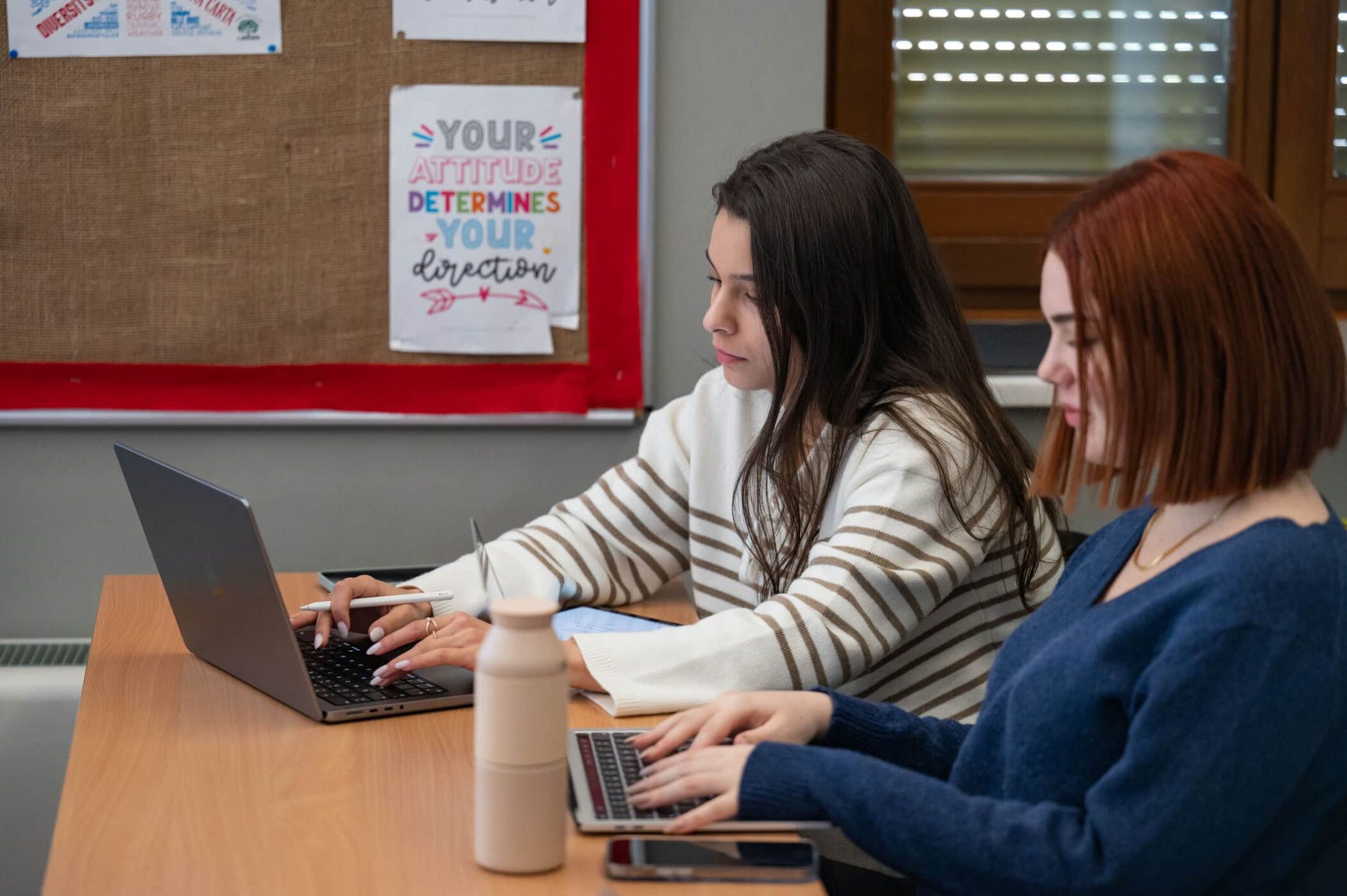 References and Additional Application Documents
References, either from the School or individuals, are coordinated by the University Guidance Counsellor. These will be written by the most appropriate person, the subject teacher, form tutor, sports team coach, or other staff members. All references are checked and edited by the Guidance Counsellor and SLT members, usually the Headmaster or Head of Secondary.
Our teachers have extensive experience writing references that allow students to access the best universities in the UK, USA, and the world.
Predicted grades and transcripts are also issued by the University Guidance Counsellor and sent directly to universities or UCAS (for applicants to the UK).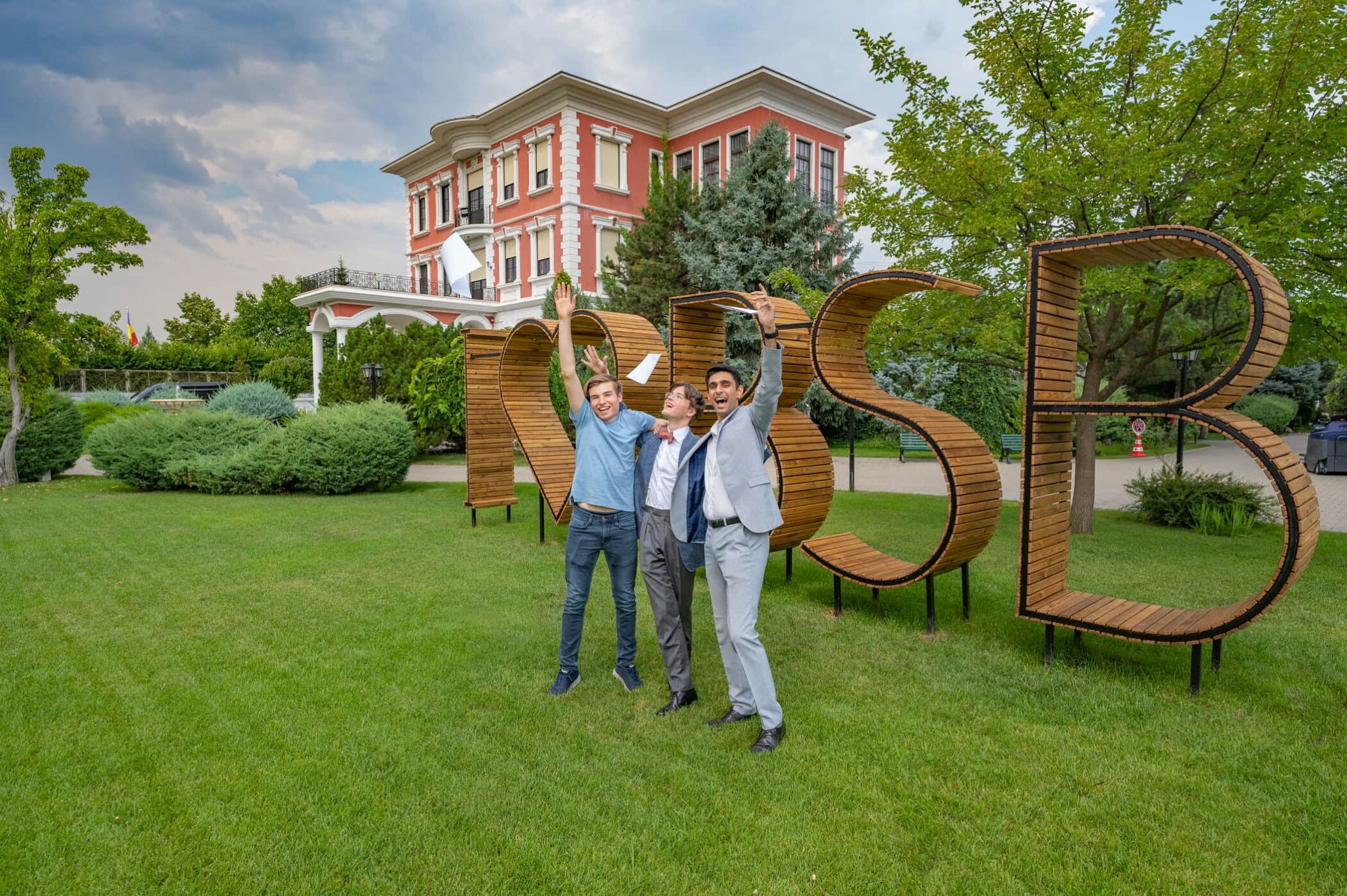 Early Application
For some students, especially those wishing to attend the Universities of Oxford or Cambridge or study Medicine or Dentistry, the university application process takes place earlier in the year and has specific requirements.
Those students will be encouraged to identify their choices and start the application process sooner, usually by writing a personal statement over the summer holiday, before Year 13 starts, and ensuring they have the work experience or knowledge required to access these courses. For Medicine, the B-MAT test can be taught in School, and reading, summer courses or possible work experience, can all be suggested and (in some cases) organised.
For further information or to make an appointment, don't hesitate to contact the University Guidance Counsellor by making an appointment at office@britishschool.ro
Applying to Universities in the UK
Applying to Universities Outside the United Kingdom