At the British School of Bucharest, we provide a nutritious lunch service in-house for our students and offer them appealing and healthy dishes prepared from fresh ingredients of the highest quality on our campus.
School lunch is an additional service the British School of Bucharest provides for supplementary costs. However, we offer our Pre-Nursery, Nursery and Reception children lunch at no extra charge and a nutritious snack during the morning break for all our students.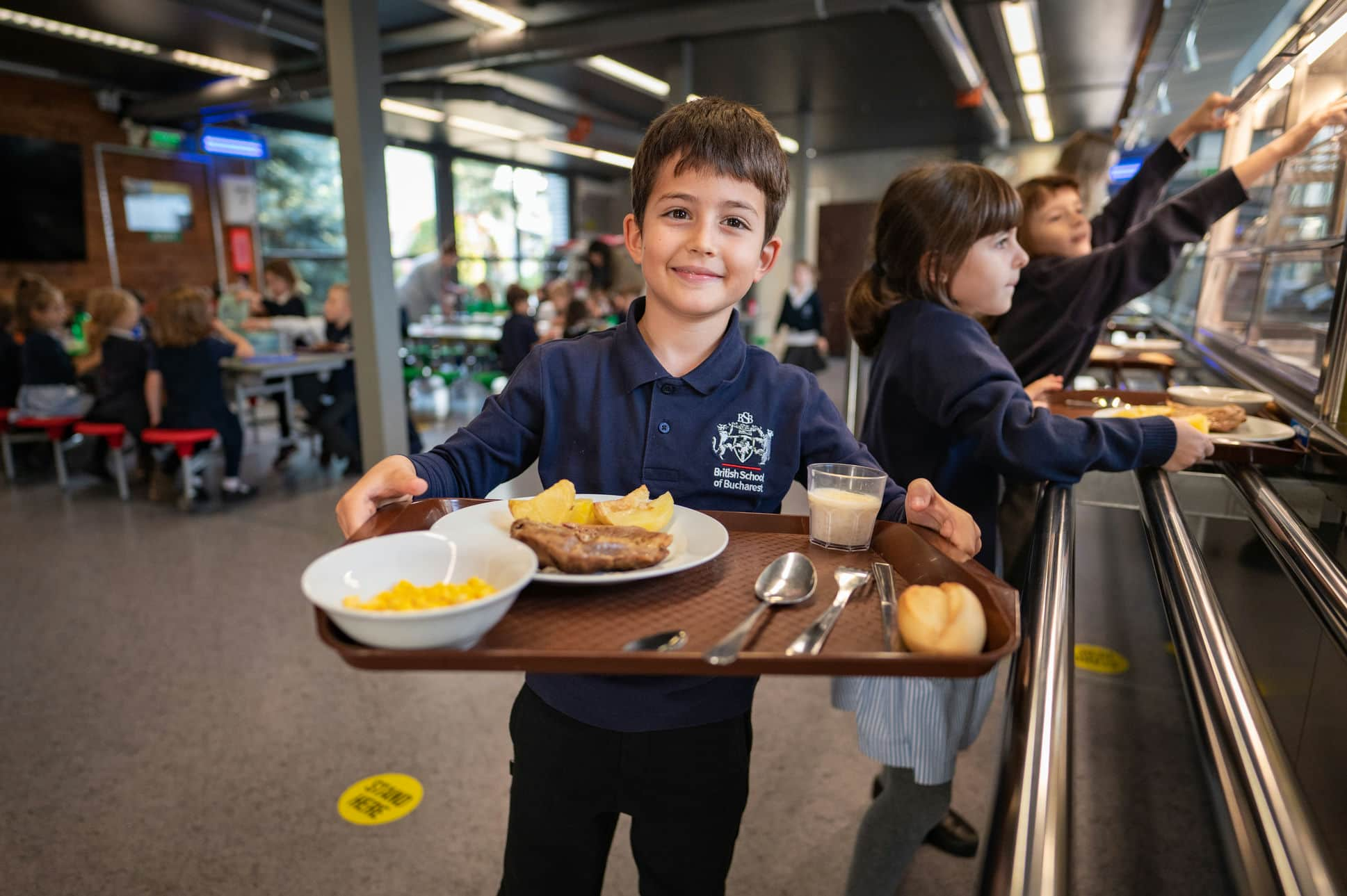 Developing Healthy Habits
Parents can pack a nutritious lunch for our students, but they can also rest assured that the food provided through our school lunch service meets the highest standards. Our meals are intended to help children develop healthy eating habits and ensure they get the energy and nourishment needed to carry them throughout the whole school day.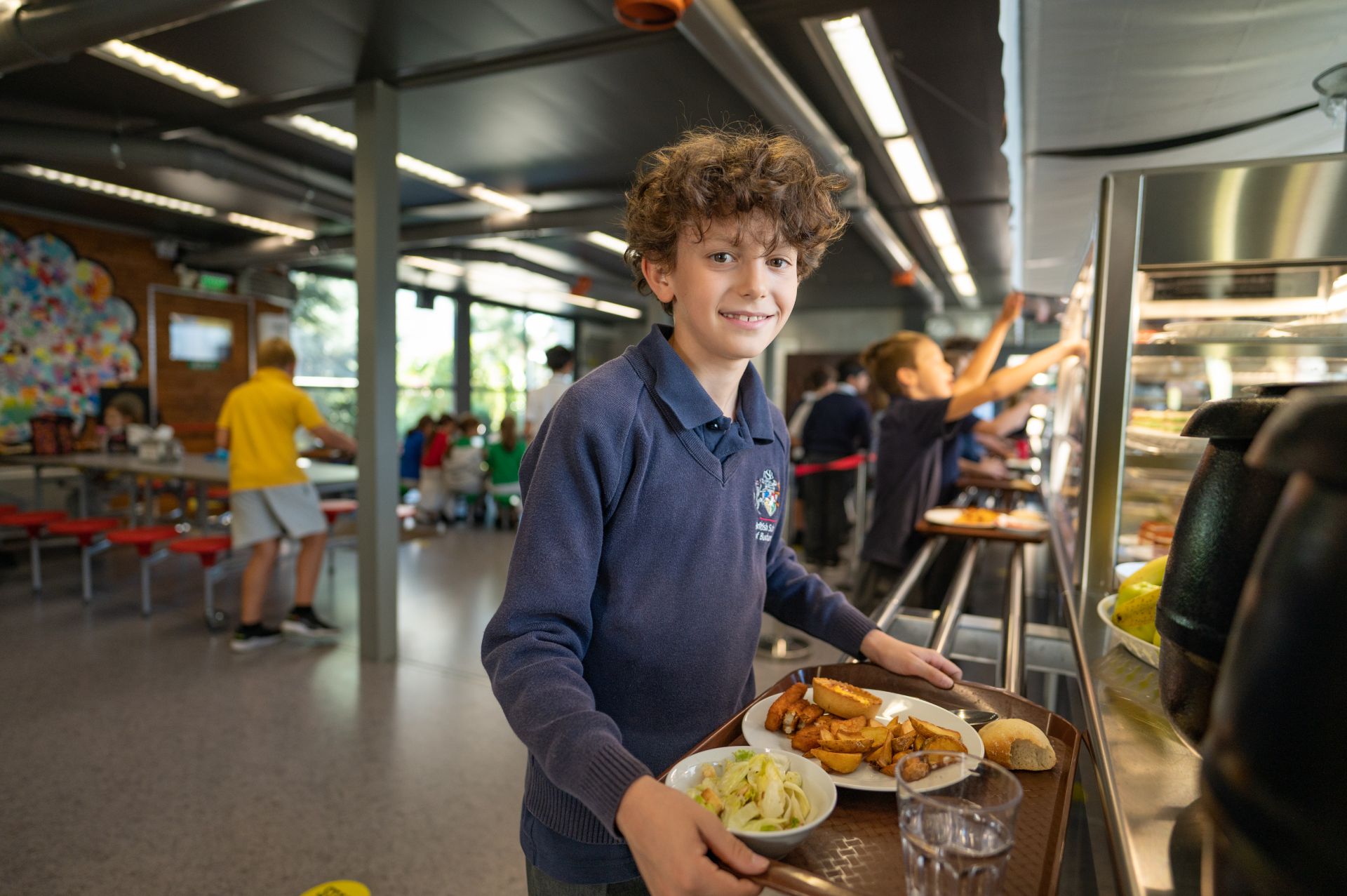 Fresh and Tasty Ingredients
Most ingredients used in our kitchen, such as meat, fish, dairy products, fruit and vegetables, are purchased directly from local authorised vendors or processors, ensuring that we always provide fresh and non-preserved products. We cook all the dishes from start to finish in our kitchen and don't use pre-cooked, canned goods or food additives (colourings, sweeteners, flavour enhancers). All the desserts are prepared in-house, following classic recipes, without using sweeteners, and using only sugar, honey, agave and maple syrup. For chocolate desserts, we use only dark chocolate.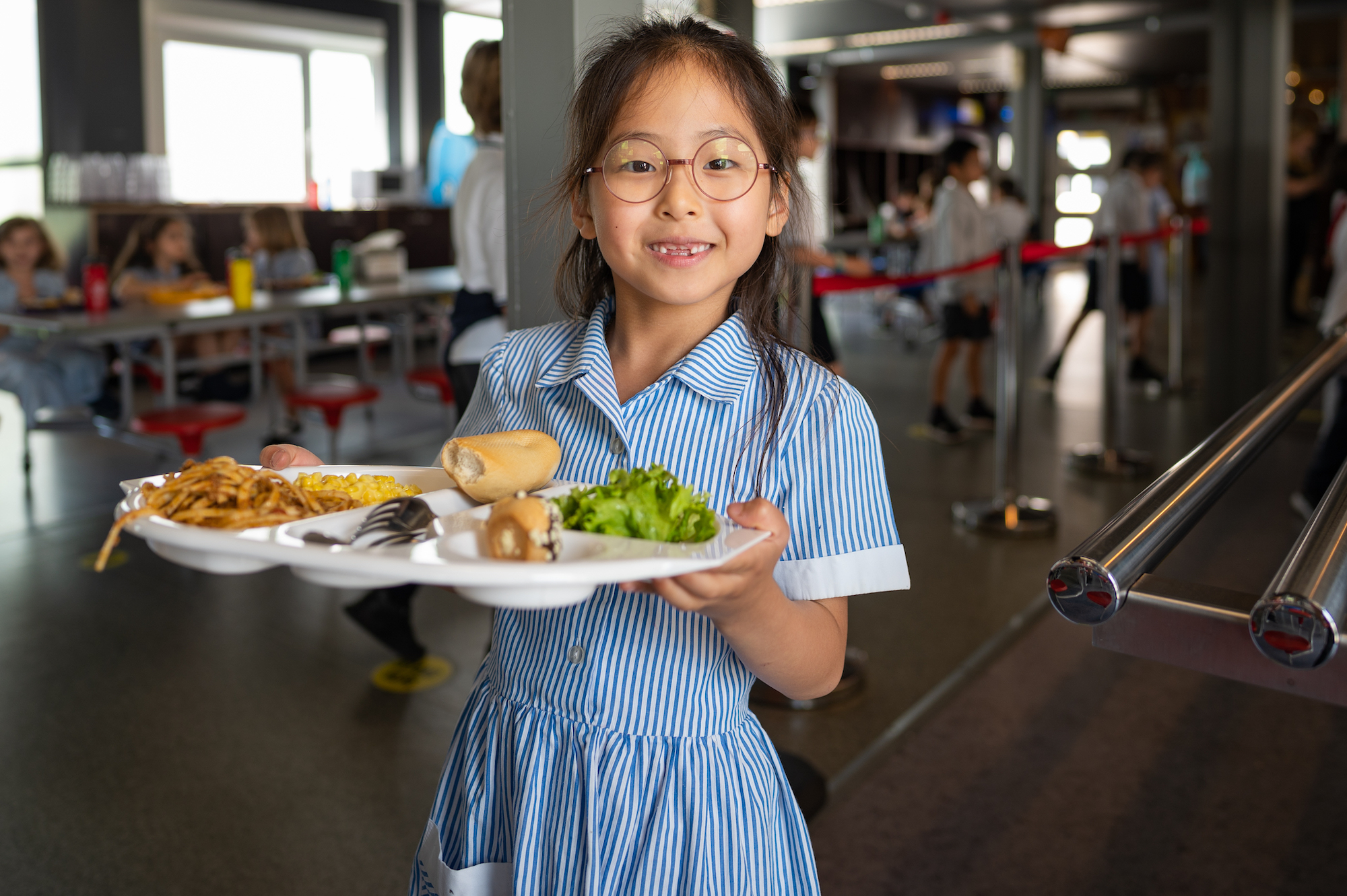 8 Reasons to Choose Lunch Service @BSB
Nutritious lunch cooked in-house
Health meals created by nutritionists
High-quality meals cooked by skilled chefs
Fresh and tasty ingredients
Meat or vegetarian menus
Halal and nut-free dishes
Adapted meals ad ratios for young children (EYFS, Years 1 and 2)
Personalised meals according to medical issues and allergies.