The British School of Bucharest transport service is door-to-door, where possible, and offered on request (with supplementary costs) through an external bus company. Our transportation service is safe, comfortable and available for children of at least 36 months.
As with all British School of Bucharest services, you can rest assured that the safety of the children is of utmost importance. As well as ensuring our buses are secure and comfortable we carefully plan the routes to and from the campus to find the quietest routes, meaning less time spent in traffic. For children under seven years of age, appropriate car seats are provided.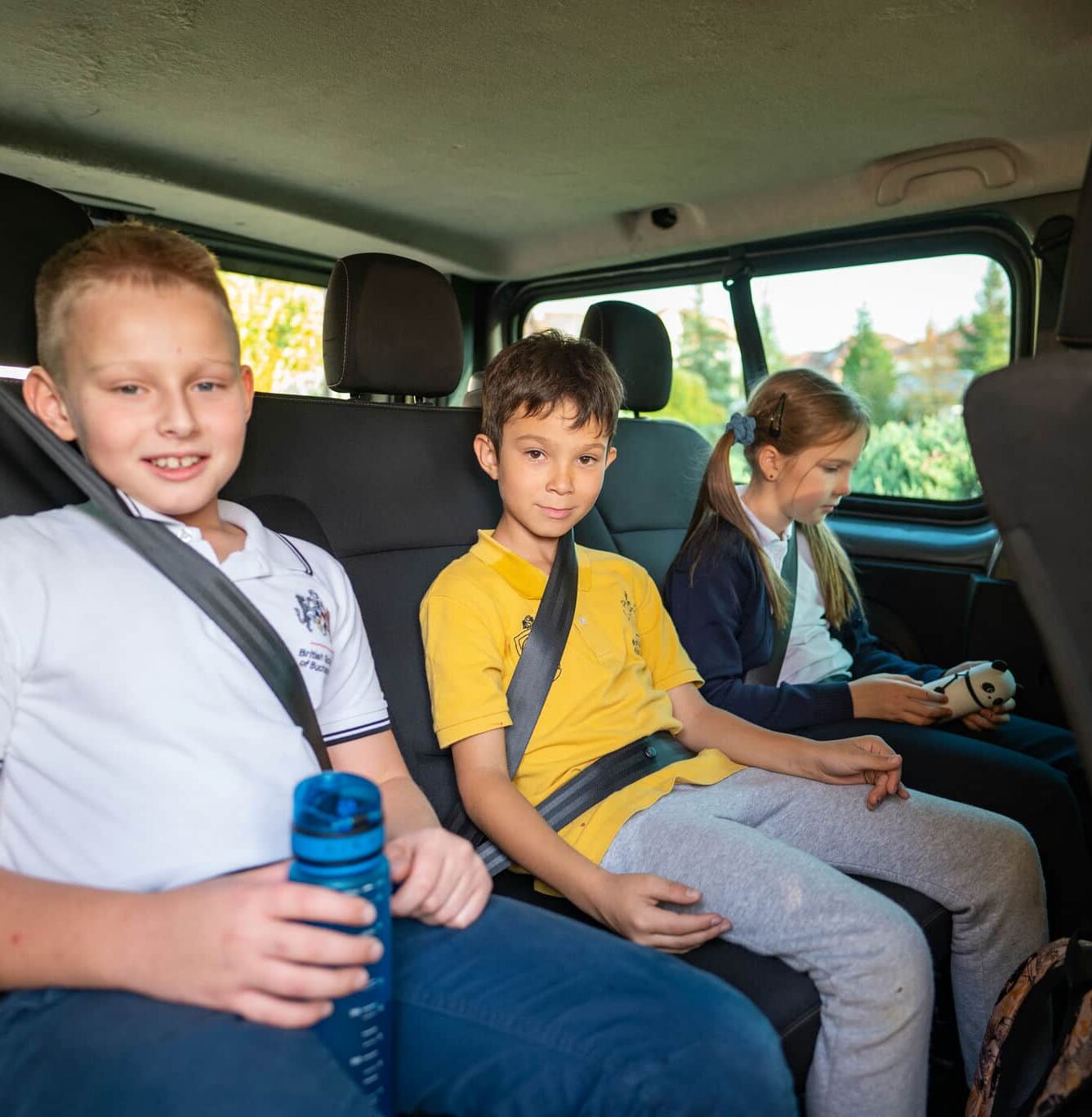 8 reasons to choose our Transportation Service
Door-to-door service in Pipera, Voluntari and Districts 1,2,3 and 4.
Optimal planned routes.
Safe and comfortable buses.
Car seats for children under the age of seven
Choice of both a return route (pick up and drop off) or a single one-way route.
Suitable for all children aged 36 months and above.
A permanent presence of a Teaching Assistant.
Personalised drop-off route according to the extracurricular activities schedule.
Safety Information
organised queuing and boarding;
additional cleaning of vehicles.