The British School of Bucharest is proud of its reputation for academic excellence. We encourage students to investigate concepts, explore ideas and look for connections beyond the examined syllabus.
This ensures that they leave the British School of Bucharest with the ability to understand and tackle the challenges that higher education and life will bring. Of course, our individualised approach has produced results repeatedly, and last year was no exception.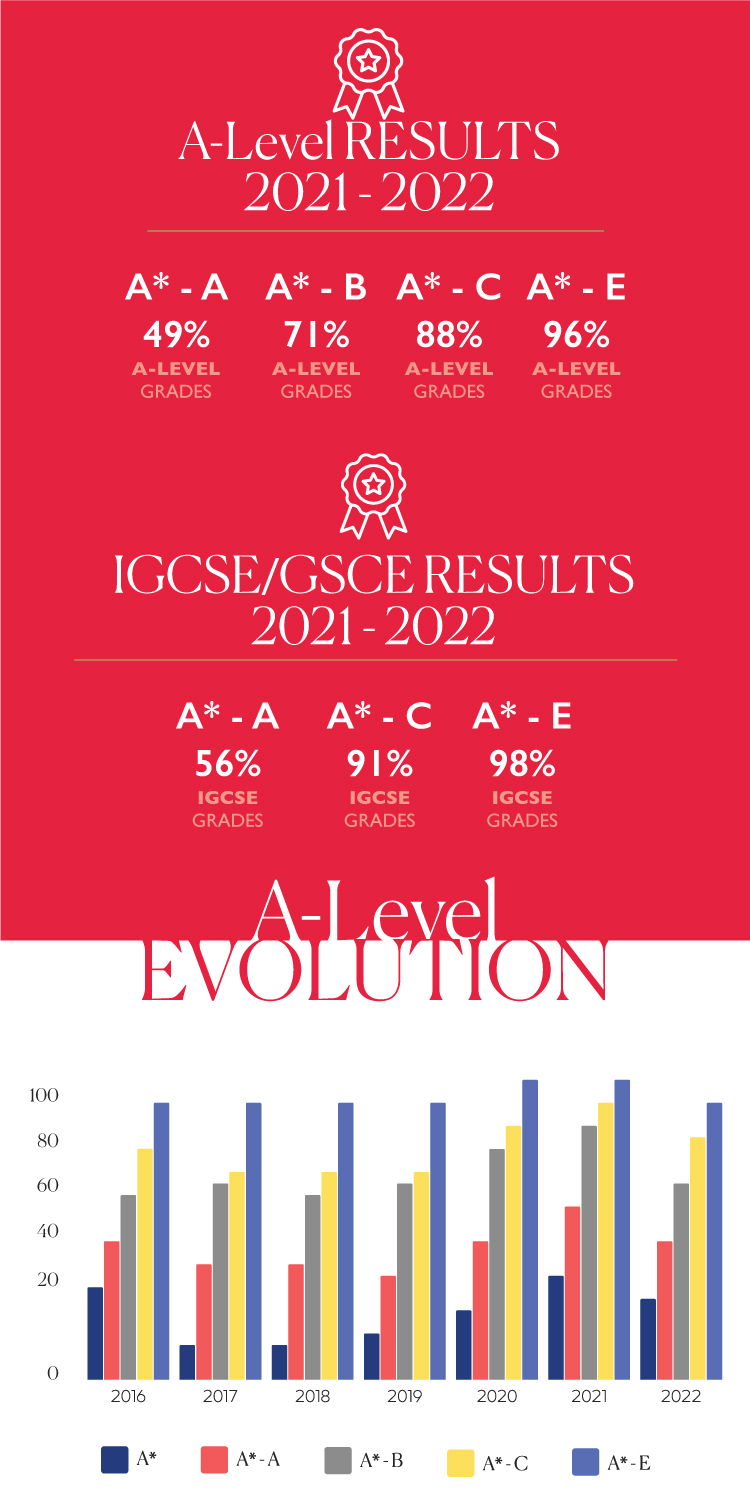 Academic Excellence
Last year the British School of Bucharest celebrated outstanding success following the release of the A-Level and GCSE/IGCSE results. Our students have shown resilience and commitment to achieving academic excellence despite the challenges of the global pandemic. And we couldn't be more proud of them!
In GCSE examinations in 2018 and 2019, pupils' results improved considerably from just under half to over 60% of the results achieved at the highest two grades. Almost all pupils achieved grades A* to C. The centre and teacher-assessed grades awarded in 2020 and 2021 maintained this high level of achievement. In Years 12 and 13, pupils' attainment was consistently high in 2018 and 2019. The centre and teacher-assessed grades awarded in 2020 and 2021 improved on the proportion of results achieved at A and A* at A-Level. These results at GCSE and A-Level represent excellent progress.

– 2022 ISI Report