Children at the British School of Bucharest are required to wear their school uniform every day, and they are expected to have the full school uniform, including the Physical Education kit. Our BSB School Shop provides all uniform items, and a growing selection of British School of Bucharest branded merchandise, including books and gifts, in a one-stop-shop experience.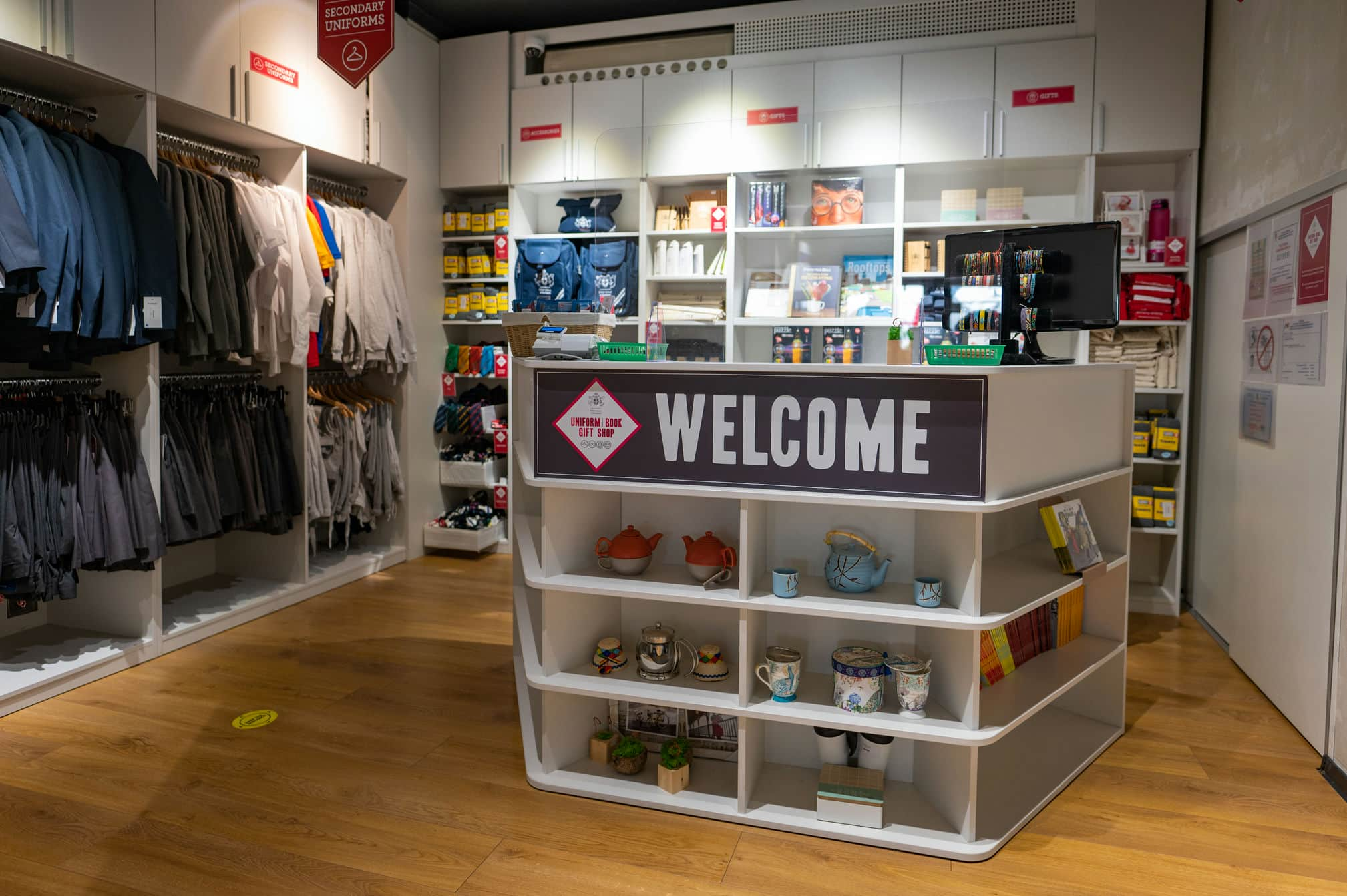 A Seamless Experience
Parents and students can purchase uniform items, PE kits or branded items for the four Houses from our campus shop or online. At our Uniform, Book and Gift Shop, students can try on the uniform in the fitting room to make sure they choose the right size. For safety reasons, the school shop accepts payments by credit card only. Please note that all payments must be made in RON.
They can also find special BSB-branded items, including souvenir gifts, school bags, stationery, books and accessories.
British School of Bucharest Uniform Lists and Detailed Information
The opening hours for the shop are:
Monday to Friday from 8:00 to 10:00 and 14:00 to 16:30. The uniform shop will only be accessible via appointment through the Parents' Portal
Safety Information
Uniforms do not need to be cleaned any more often than usual, nor do they need to be cleaned using methods that are different from general.
here will only be one family allowed at a time in the shop.
Should you require any other information, please do not hesitate to contact our school office at office@britishschool.ro.