Our students care for others and the planet and want to make a difference, so they're actively learning how to have a life-long positive impact on the lives of others and their environment.
In the past year, our students resumed direct involvement in regular volunteering, community service projects, and various fundraising activities following the easing of lockdown restrictions. Moreover, the British School of Bucharest made further steps towards a more sustainable future by partnering in innovation-driven initiatives like the recently announced Arctic Challenge event created by FoamBlock.
#WeAreBSB
Kindness is a quality which, although valued in theory, sometimes loses ground to other, more charismatic and showy virtues. However, at the British School of Bucharest, concern and kindness are fundamental because we want our students to grow up as adults with excellent moral fibre.
#WeAreBSB and we embrace four mottos:
#CONCERN for others by being kind to our community
#CONCERN for our planet by being kind to the environment
#CONCERN for eco-education by learning to be sustainable
#CONCERN for well-being by learning to be kind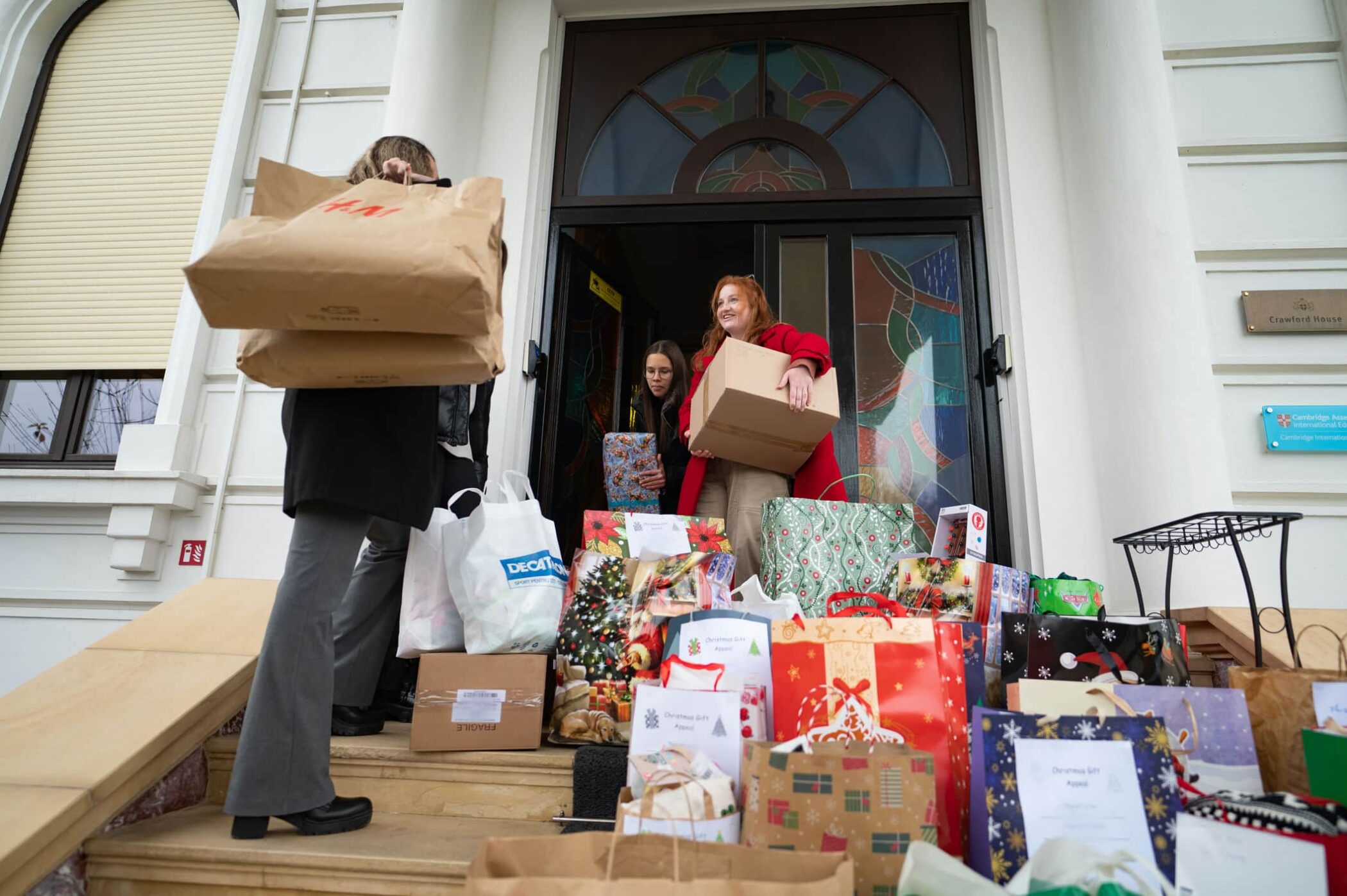 Concern for the Community
Throughout each academic year, the British School of Bucharest students commit to supporting local and international charities with various volunteering and fundraising activities. With every charitable cause, our students think about others and actively put themselves in their shoes, empowering themselves to live by the British School of Bucharest core values daily and adopting an active role in the community.
In numbers...
20+
NGOs supported every year
300+
fundraising projects developed
Concern for the planet
Guided by the 6 R's of sustainability: Rethink, Recycle, Refuse, Rethink, Repurpose, Reuse, Reduce, the British School of Bucharest has committed to becoming a sustainable school. To live a cleaner, greener life, we started an ample process by following a series of environmentally conscious goals transformed into actionable actions.
Concern for eco-education
We want our pupils and students to understand the principles of being eco-friendly and apply them every day. Whether we bring nature into the classroom, take students outside to learn, or find teachable moments on a nature walk, we start teaching them basic principles of environmental awareness everywhere and as early as Primary school.
Concern for well-being
Due to the changes that the Pandemic brought to everyone's life, the main focus for our students' personal development has been to continue integrating mental health and well-being across the curriculum and our culture. Our approach involved creating a safe and inclusive learning environment through actions and events for each community member – students, school leaders, teachers, staff and parents.
#WeMakeADifference
2021-2022
In the BSB Community Report for the 2021-2022 academic year, we continued to focus on community engagement and impact. Highlights include helping students succeed academically by cultivating habits that help them develop into supportive, confident individuals with high levels of self-awareness and empathy. They also work towards a sustainable future by promoting environmental awareness and participating in innovation-driven initiatives such as the Arctic Challenge, which gives students the opportunity to drive electric vehicles built by themselves and compete on an F1 track carved into a frozen lake.
The Journey of the BSB Community, through volunteering activities and fundraising campaigns, teaching the children how to use our planet's resources efficiently by adopting green technologies and producing our energy, or sustainability actions and the highlights of the 2021-2022 academic year charity events are in the Community Report presented here.
2020-2021
In the BSB Community Report for the 2020-2021 academic year, you will find details of our various initiatives and partnerships. These include supporting local charities and non-profits through fundraising and volunteering and engaging with students, parents and teachers to find new ways to make a positive impact on the community.