In Eastern Europe on the Balkan Peninsula, Romania is one of Europe's most beautiful, unspoilt and culturally fascinating lands that will surprise you even if you are the most avid traveller.
The fortified churches, imposing castles, and jaw-dropping natural landscapes dot the Carpathian Mountains and their rolling hills. Transylvanian villages take you back in time, while vibrant Bucharest is waiting for you to discover its secrets and bask in its vibrancy.
Fascinating Facts About Romania
Romania is a beautiful country filled with legends, unique places and incredible scenery. It's an astonishing land, brimming with natural, architectural and artistic treasures, from the amazing Danube Delta to the largest outdoor museum. Here are some fascinating facts about Romania.
| Official Name: | Romania |
| --- | --- |
| Official Language: | Romanian, a Latin-based language closely related to Italian, Spanish, French, Portuguese and Catalan. Some Turkish and Slavic words have been adapted into Romanian vocabulary throughout the years. |
| Capital: | Bucharest |
| Location: | (Southeastern) Central Europe |
| Time Zone: | Eastern European Time (EET) +02:00. |
| Area: | 238,391 sq. km |
| Official Language: | Romanian |
| Currency: | Leu (plural Lei) |
| Driving style: | On the right side |
Climate: Romania is an all-year-round destination. Popular visiting times are from late April to early July and from late August to late October due to the generally mild and pleasant temperatures. Summers (June-August) are hot with 33-38 C degrees, winters (December-Feb) are cold (-10-0 Celsius), while spring (March-May) and autumn (Sept-Nov) are as unpredictable as ever: chilly in the mornings and evenings (8-18 C), warm and sunny during the day (18-26 C).
Landscape: Considered Europe's last wilderness, Romania stands out with its unspoiled natural landscapes, with villages that will make you feel like you've stepped back in time, with a vibrant glow and creativity. Due to its varied terrain and climate, Romania has diverse flora and fauna. Over 3,700 species of plants and 33,792 species of animals can be found in Romania.
The Carpathian Mountains cover almost a third of Romania's surface. They are divided into three major ranges: the Eastern (Oriental) Carpathians, the Southern Carpathians (also known as the Transylvanian Alps), and the Western Carpathians. Each of these ranges features a variety of landscapes due to the different types of terrain.
Europe's second-longest river, the Danube, flows through southern Romania, forming part of the country's frontier with Serbia, Bulgaria and Ukraine. Almost all of the country's rivers are tributaries to the Danube, either directly or indirectly.
The Danube River ends its journey through Europe in south-eastern Romania. Here the river divides into three arms (Chilia, Sulina, Sfântu Gheorghe), creating the Danube Delta, a UNESCO Biosphere Reservation and a protected wetland and natural habitat for dozens of rare animals and species of plants.
Must-See Places in Romania
Some travel to Romania because they're vying for an encounter with Count Dracula. At the same time, some are more interested in its natural wonders, spectacular wildlife or Bucharest's nightlife. What is certain is that Romania will surprise you with the diversity of its attractions. Here are several of them.
The endless column by Brâncuși
The Merry Cemetery of Săpânța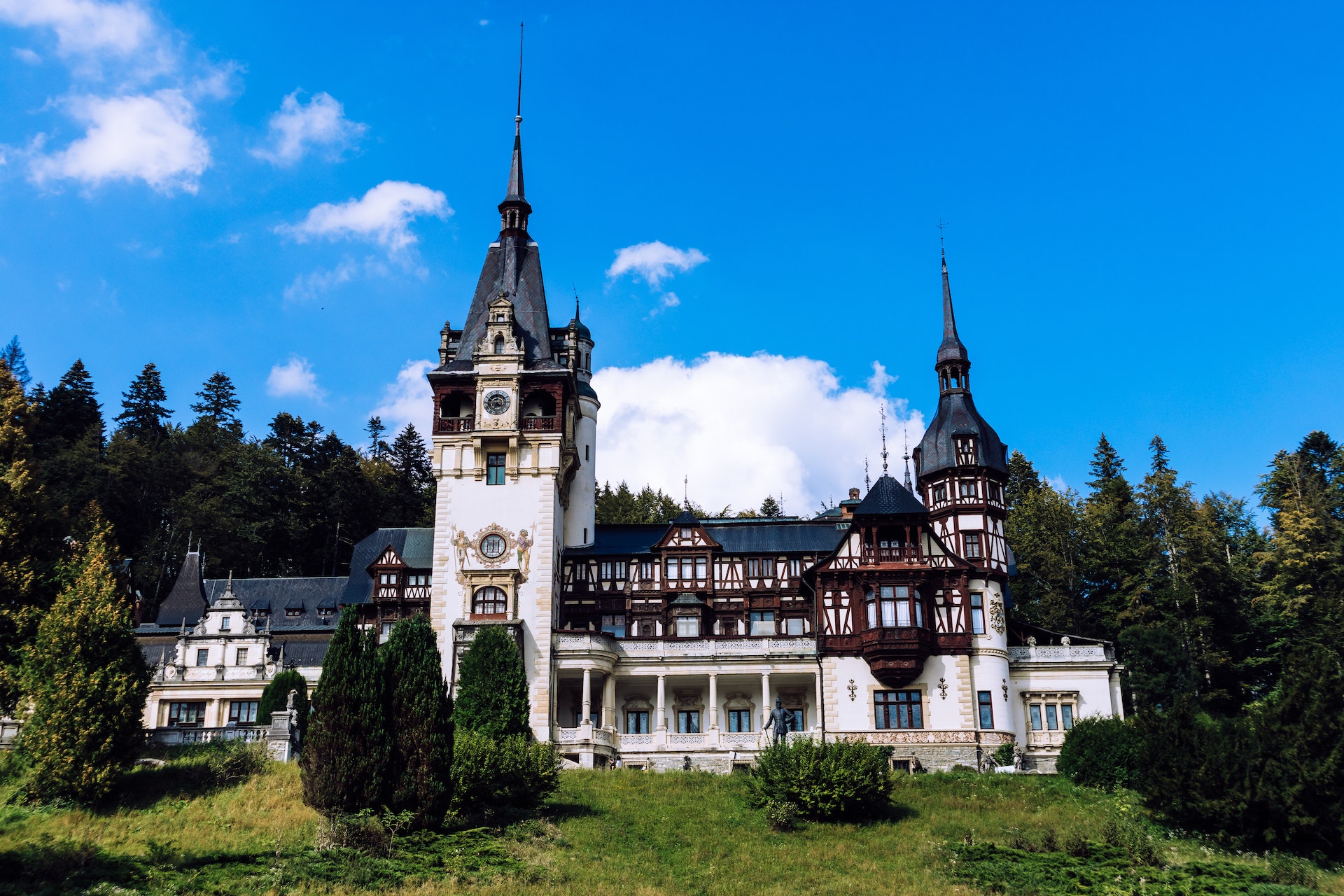 Peleș Castle - Located in Sinaia on the Prahova Valley, the Peleș Castle was built in the 19th century in the style of German New-Renaissance architecture. Peleș Castle features 160 luxuriously decorated rooms filled with art, a large collection of 4,000 medieval weapons and frescoes painted by Gustav Klimt. It's an easy drive from Bucharest on the way to Brașov and a top attraction.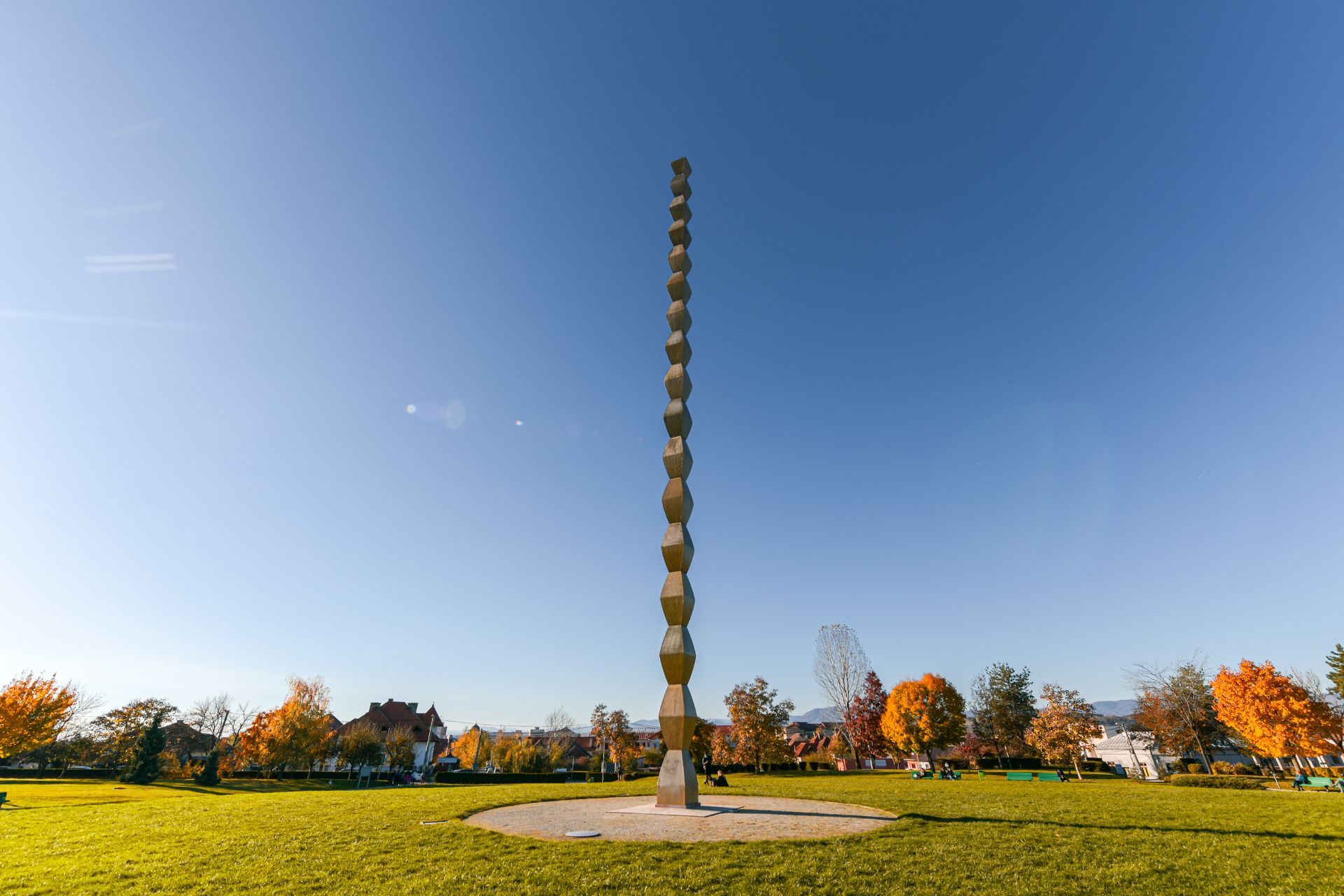 The endless column by Brâncuși - Along with the sculptural ensemble The Table of Silence and Gate of the Kiss by Constantin Brâncuși, the Endless Column is considered one of the most splendid works of modern twentieth-century art. This must-see attraction is the follow-up of the oak column residing at the MoMa.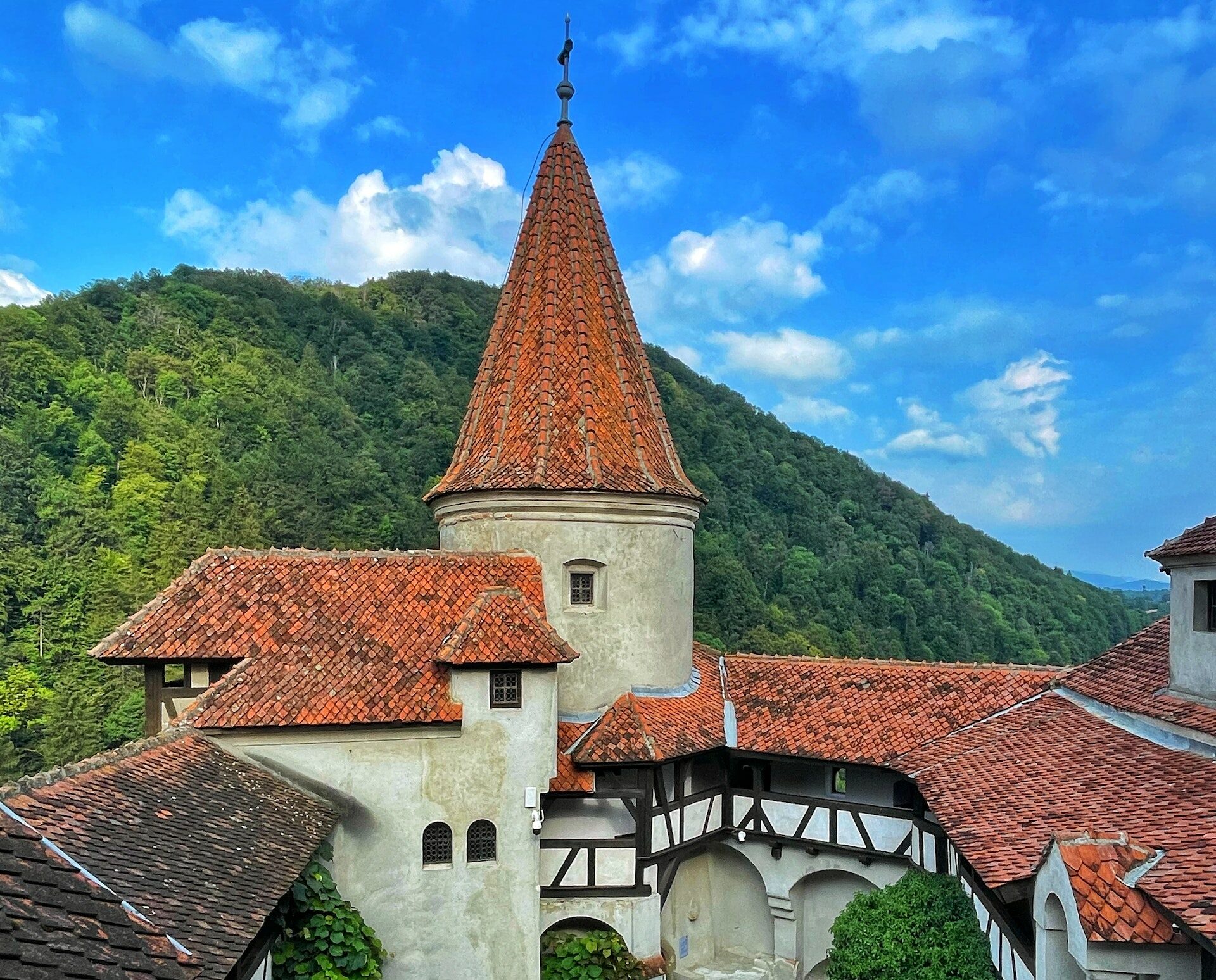 Bran Castle - Bran Castle is located on the historical border between Transylvania and Wallachia near Brașov. Also known as Dracula's castle, perched on a cliff surrounded by thick forests, the castle draws many tourists, especially during summertime. For more details, visit: www.bran-castle.com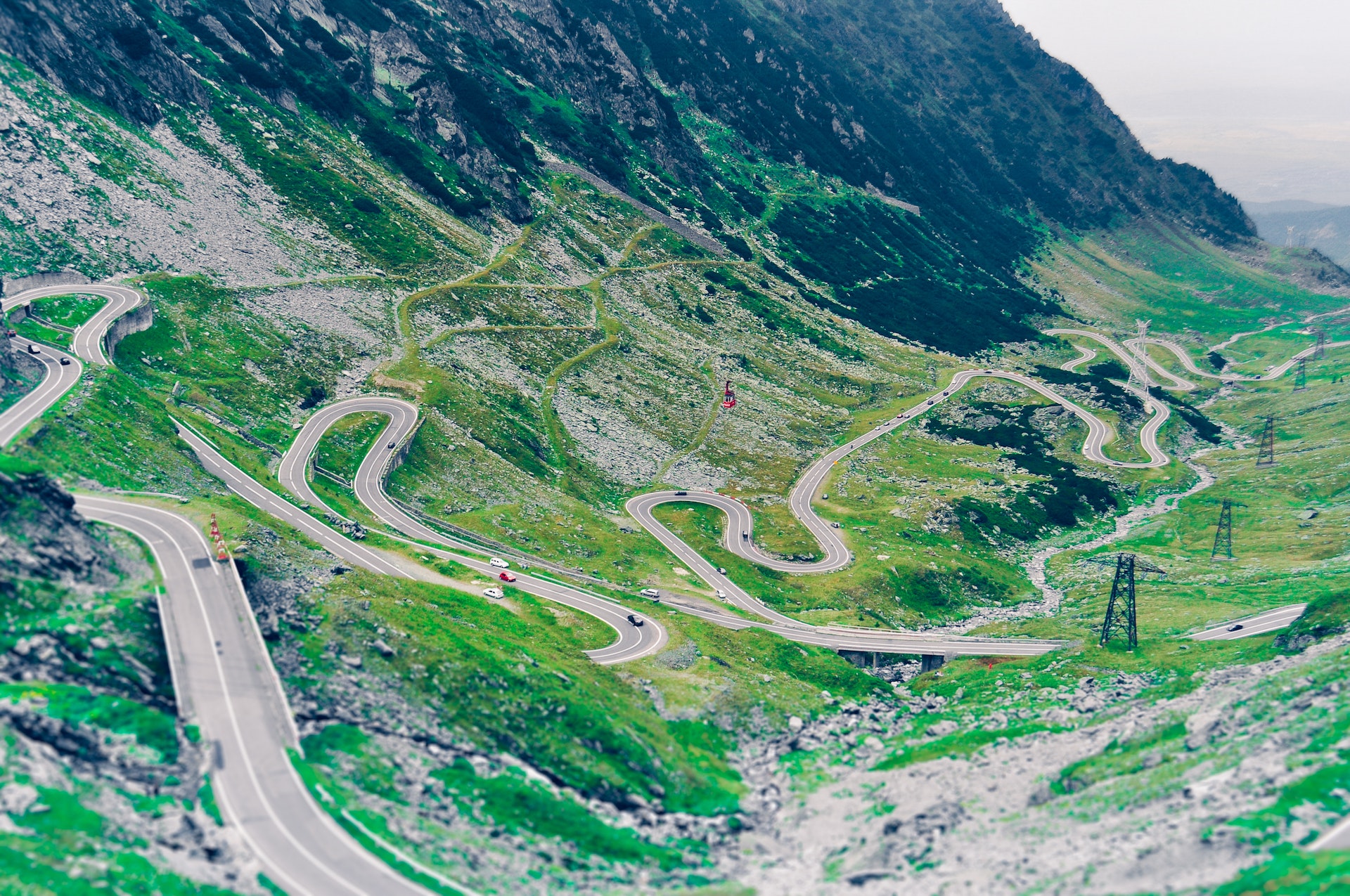 Transfăgărășan - Hailed by Top Gear hosts Jeremy Clarkson, James May and Richard Hammond as the "most beautiful road", Transfăgărășan road is a high-altitude mountain road in the southern Carpathian Mountains reaching 2042m at its highest point – second highest after Transalpina. It starts near the city of Pitești and stretches for almost 90km. Nicolae Ceaușescu built it between 1970 and 1974 as a quick military access road. For more details, check out www.trasfagarasan.net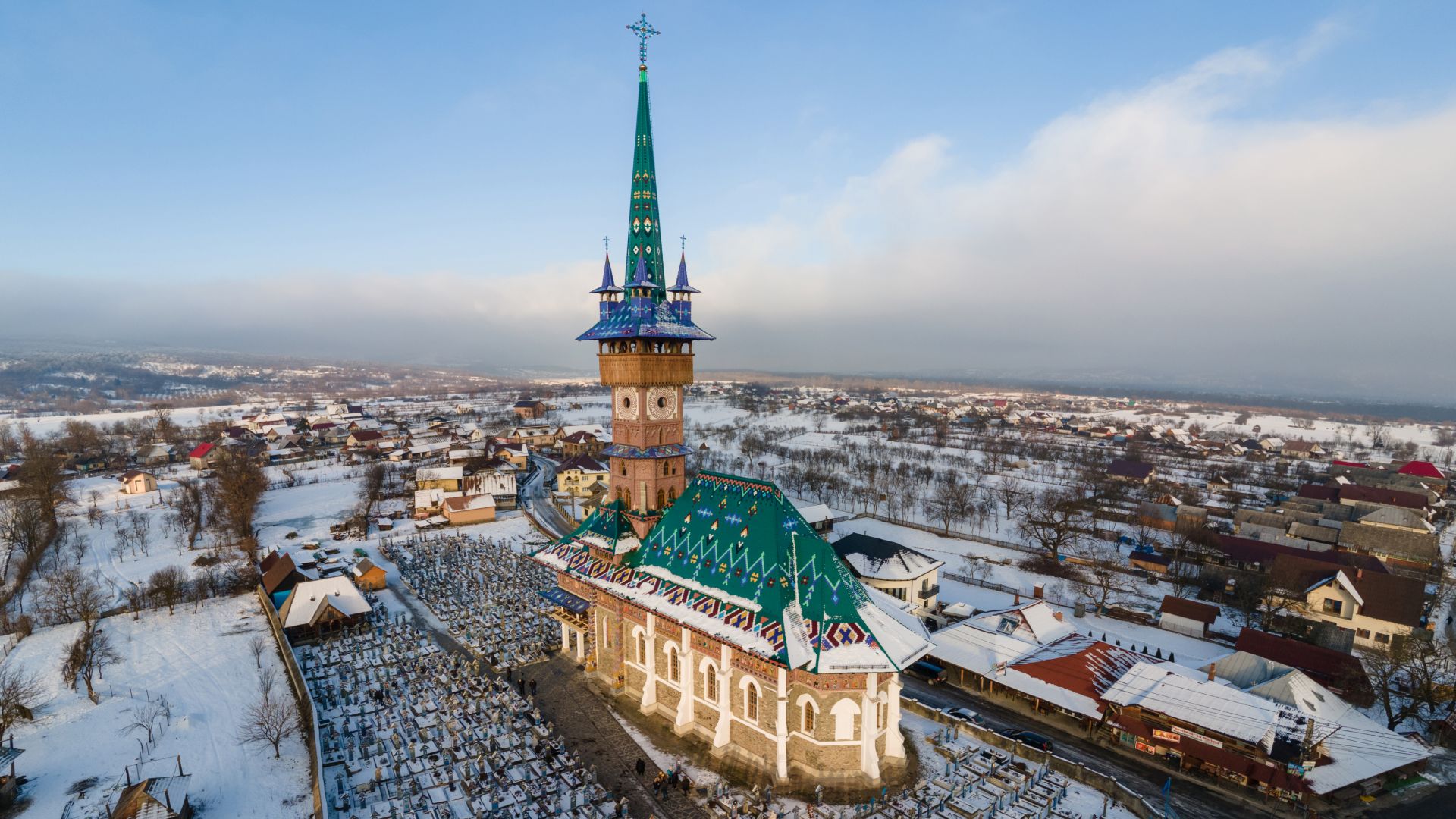 The Merry Cemetery of Săpânța - The Merry Cemetery of Săpânța is located in Maramureș County. Over 800 hand-painted wooden crosses celebrate life and death. The colourful crosses are inscribed with a custom-made poem about all the people who died in Săpânța, sometimes written with an ironic or self-deprecating tone to remind us that we only live once.
Bucharest, the Capital of Romania
Renowned for its nightlife, Bucharest doesn't disappoint, but the best part is you can also experience the city's vibrancy and energy during the daytime.
This destination offers unique architecture, eclectic neighbourhoods to explore, street art, a beautifully restored Old Town filled with cafés and bars, and a collection of museums and a schedule of cultural events to keep any culture-lover happy.
In other words, Bucharest is everything you can think of for a capital city in Eastern Europe and then some. This fast-developing city will surprise you with how versatile and unique it is. There are plenty of things to do, the level of spoken English is high, and the international community has constantly been growing over the past five years.
Must-See Places in Bucharest
Here are just a few places that should be on your to-do list when you visit Bucharest.
You can find out more about Romania by reading the British School of Bucharest's "Welcome to Romania" guide here: