Our commitment to excellence is exemplified by our graduates. They embody an excellent balance between a rigorous academic curriculum and an equally vigorous leadership, service and extracurricular programme.
They prove that hard work, combined with resilience and resourcefulness, leads to incredible academic results, and consequently, being accepted into prestigious universities worldwide.
2021-2022: Committed to Excellence
Our students' achievements define us, so judging by the results they obtained in the 2021-2022 Academic Year and their university destinations, we're the definition of excellent. We are incredibly proud of our students for achieving such incredible results through hard work, determination and resilience.
Our students' list of current destinations includes the exceptionally prestigious Imperial College London in the UK, the University of Southampton, the First Faculty of Medicine at Charles University and the University of Toronto.
In addition, our students will be moving to other excellent destinations such as the University of Bocconi Milan, the University of Warwick, Eindhoven University of Technology, the University of Groningen, the University of Amsterdam, and the University of Bath.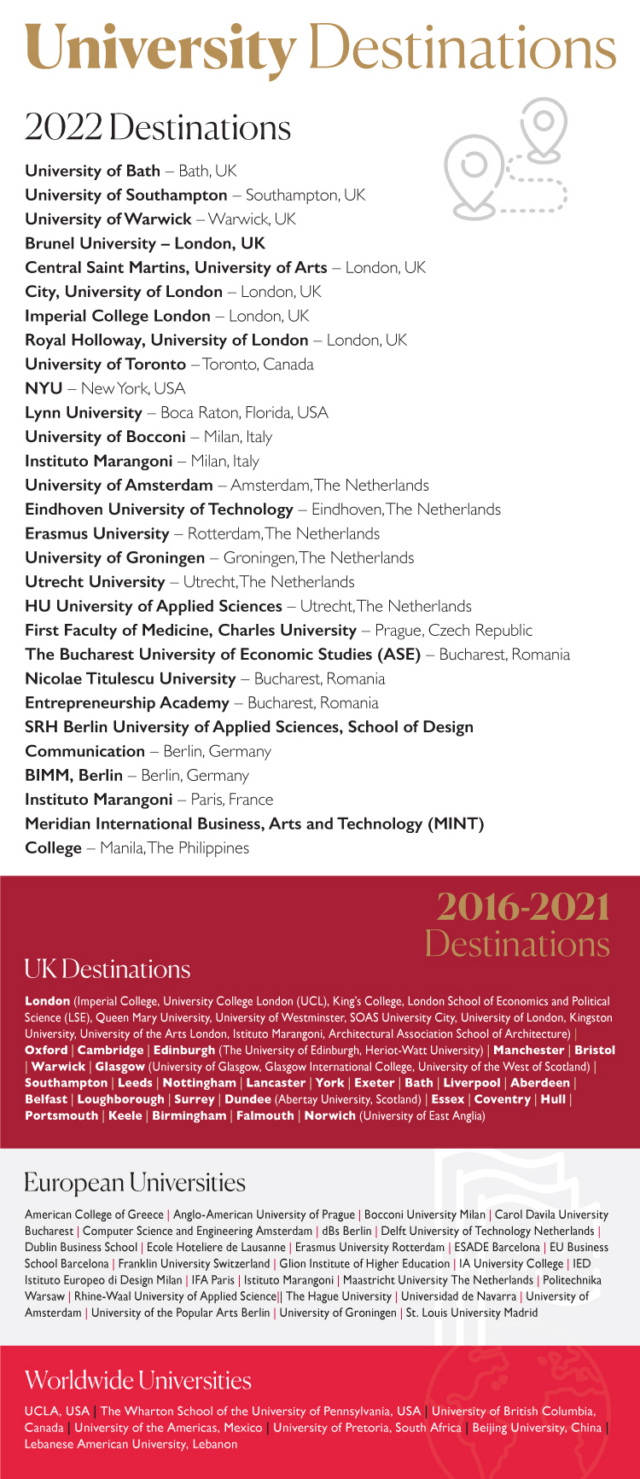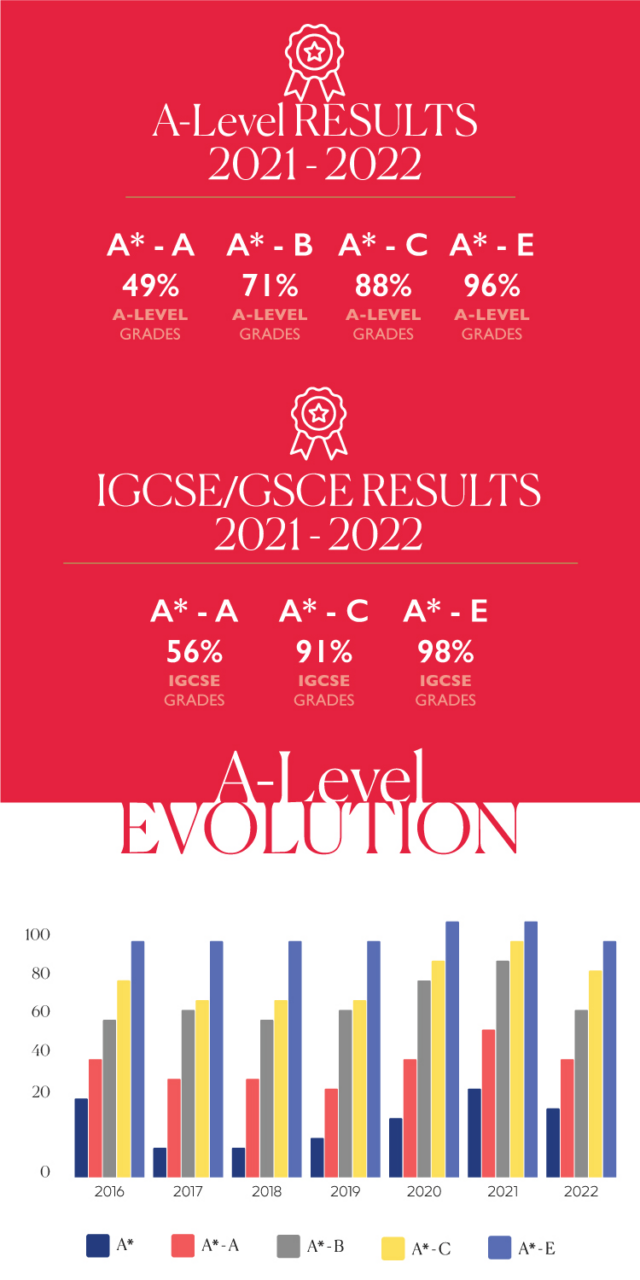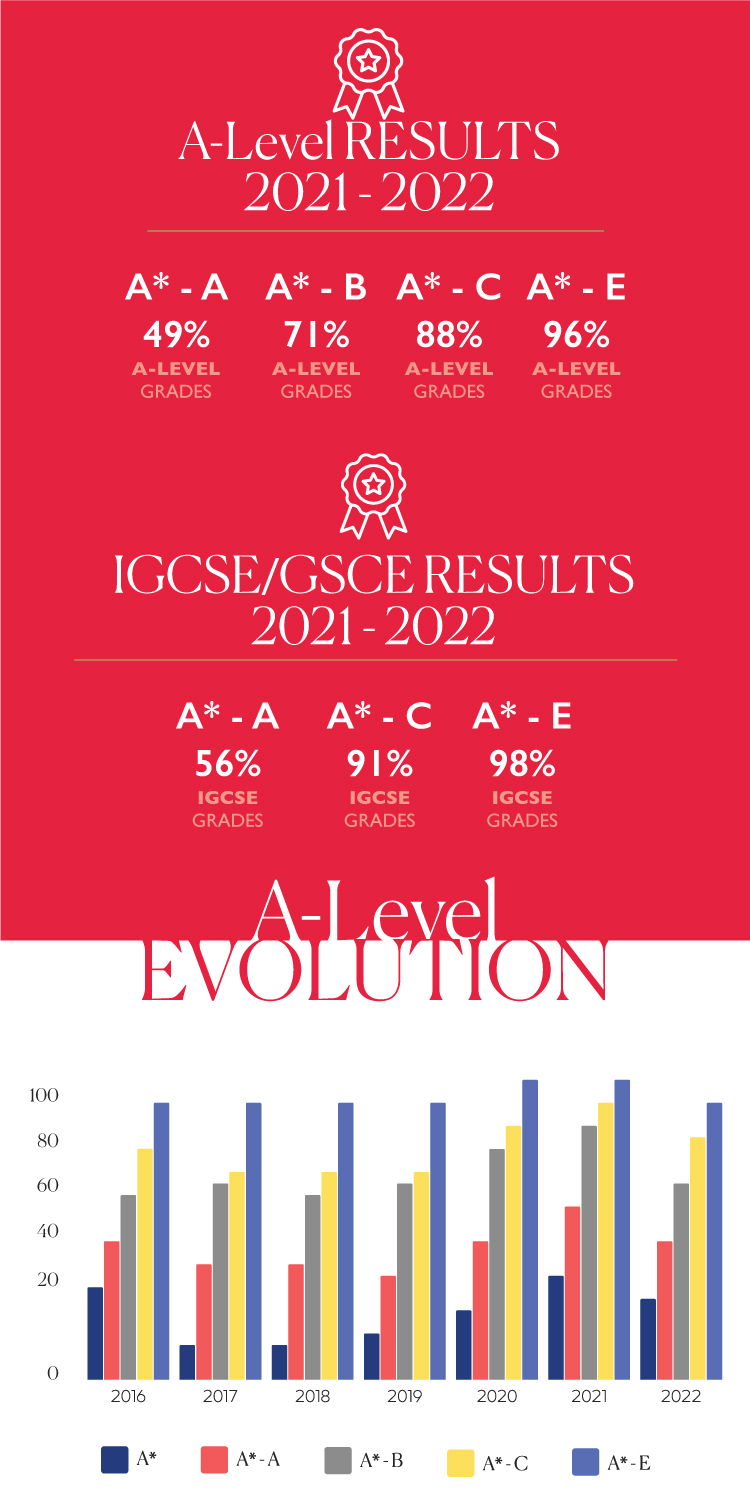 2020-2021: Hard Work and Excellent Teaching Paid Off
2019-2020: Excellence without Boundaries
2018-2019: Excellence in Education
2017-2018: Preparing Global Citizens