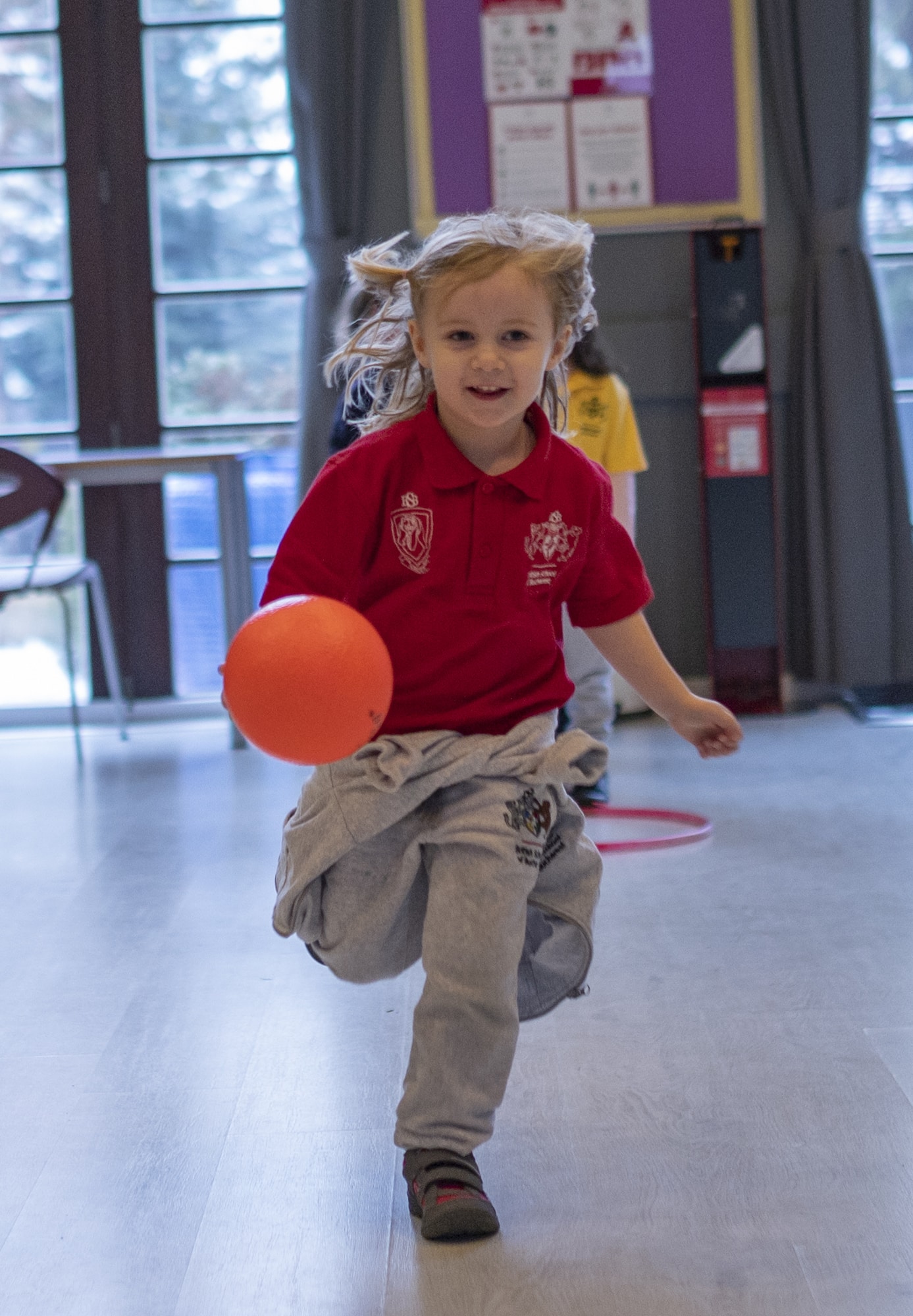 Physical Education
The benefits of a diverse physical education curriculum go far beyond accomplishments in the gym. Physical Education prepares children to be physically and mentally active, fit and healthy and provides opportunities for pupils to be creative, competitive and cooperative.
Students at the British School of Bucharest participating in our Physical Education classes will be immersed in an environment that develops mental, social and physical well-being.
Sports are an integral part of the educational programme at BSB. We focus on building character traits and social skills that lead to a better lifestyle. Student-athletes will be encouraged to follow healthy social and physical lifestyles through their participation in sports.
Students will explore their particular abilities through a mix of team and individual games, leadership opportunities, fitness training methods and movement/aesthetic activities.
Through these challenges, students will have the opportunity to develop life skills, knowledge, understanding, positive attitudes and values. In Physical Education, students will be encouraged to develop attributes like resilience and respect. They will understand the importance of regular physical activity, supporting others, and collaborating positively.
As the students progress through the years at BSB, they will be empowered to make healthy and informed choices and understand the value of an active lifestyle.
Curriculum
BSB Sports Development programme
P.E. Faculty
Natalie Marnoch
HEAD OF P.E.
Natalie joined BSB in 2023. She originally hails from Scotland, but grew up as an international student herself, having had the opportunity to live in many countries, predominantly the USA. She places a high value on the unique learning experiences that international schools can offer and will certainly bring these experiences with her to her new role at BSB.
After completing her Sports Science and PGCE degrees at Exeter University, Natalie taught in the West Midlands, England, before embarking on her international teaching career in Houston, Texas. During this time, she has not only been teaching P.E. and Sports Science for the last 7 years, but has also led many student experiences, including a yearly international exhibition to Tanzania.
Natalie is extremely passionate about Physical Education, not only its implementation into a curriculum context, but also the opportunities and attributes students can acquire to help them succeed beyond their school years. Whether developing high-performance athletes, guiding students participating in leadership programs, or instilling a love of health and fitness, she is dedicated.
In her spare time, Natalie enjoys watching or playing sports, particularly football. At the peak of her athletics career, she competed at state championships in the USA, and more recently, she has been involved in Netball, with her team competing in the US Open Netball Championships.
She also has a passion for traveling and is very much looking forward to exploring Eastern Europe.
David Achim
TEACHER OF P.E. & HEAD OF YEAR 8
David Achim joined the British School of Bucharest as the new Primary School Physical Education teacher and a Year 7 Tutor.
He received his undergraduate degree and PGCE (Postgraduate Certificate in Education) from Loughborough University and is completing, through online courses, his Masters in Education at the same institution. David was born in England to a British mum and Romanian dad. He speaks both English and Romanian fluently and lived the majority of his life in Bucharest whilst studying at an international school. His multi-cultural heritage is a welcome addition to the British School of Bucharest.
Chris Fernandes
TEACHER OF P.E. & HEAD OF DANUBE HOUSE
In 2018 Chris Fernandes received his Sports Science undergraduate degree from St. Mary's University, this led him to undertaking work as a Teaching Assistant in a primary school in Covent Garden, followed by being an SEN TLA in a secondary school in Hayes and ended by working as a Year 3 1:1 Teaching Assistant in Feltham.
After gaining experience of working in different schools Chris joined the Hillingdon SCITT 2020-21 cohort for his teacher training alongside undertaking the PGCEcert at Brunel University. Starting 2022, he joined the BSB Physical Education Faculty.
Outside of School Chris is a Football Referee, a Level 1 Football Coach and a Level 1 Swimming Teaching Assistant. When he is not refereeing, Chris spends his time watching his local team (Hayes and Yeading United) and he enjoys swimming as it is a good relaxation tool.
Kirby Cranney
Teacher of P.E.
Kirby Cranney completed her degree at Teeside University in 2019 with first-class honours in Sports Studies. After graduating, she joined the North East Partnership SCITT, receiving her PGCE through Northumbria University.
She began her pedagogy career in Kuwait, teaching a diverse range of students for two years with the primary aim to allow students to develop character, respect and sportsmanship through love and understanding of PE.
Stelian Stancu
Football Coach
Stelian Stancu joined the BSB team in September 2017 and is one of the coaches who experienced football at the highest professional level as a player.
He took his first steps on the road at the Football School in Pitesti and then to include in his CV the most important clubs in terms of tradition and performance. In turn, he played for Astra, Sportul Studentesc, Poli Timisoara, FC Brasov and FC Steaua Bucuresti. He reached the peak of his career at Steaua, where he had the honour to meet in the supreme competition, the UEFA Champions League, the strongest football team at that time, Real Madrid.
The passion for Football, the seriousness and the desire to return to the sport what it offered him, determined him to continue on the coaching path, dedicating himself to initiating and perfecting the little sports-children, hoping that one day they will have the opportunity to follow in his footsteps or even to surpass their teacher.
Back to all Faculties