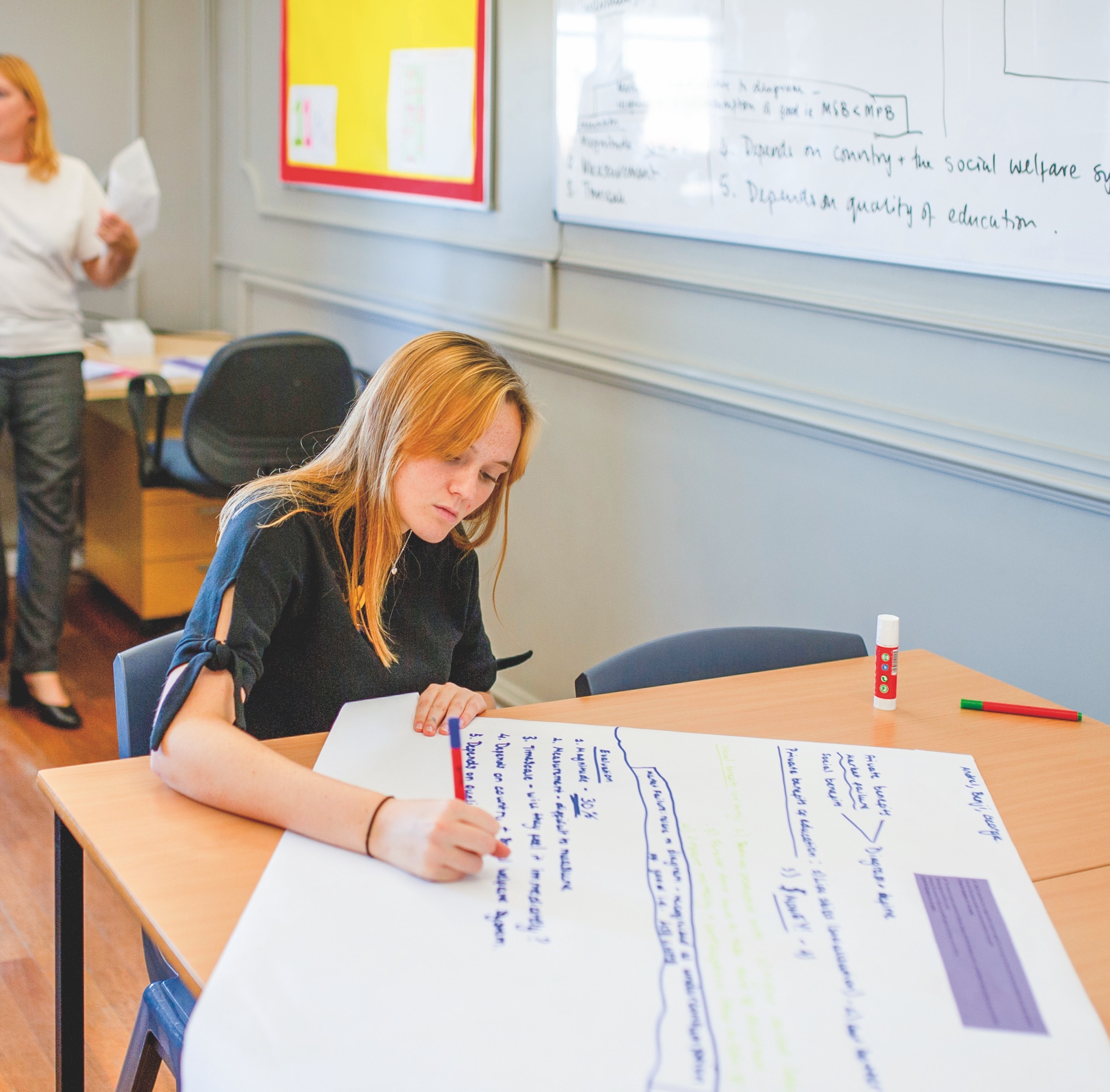 Business & Economics
We at the British School of Bucharest know that children and young people need to understand the complex and dynamic economic, business and financial environment in which they live.
Economics, business and enterprise education help students stay informed and well-prepared to act as responsible consumers and potential employers.
Curriculum
Key Stage 5 Business Studies
Computer Science, Business and Economics Faculty
Stephen Young
Head of CS, Economics and Business & EdTech
Stephen Young works in our Computing department, teaching Computer Science at KS3, KS4 and KS5. He joined the school in August 2020.
He received his BSc honours degree in Information Systems as well as his PGCE at Edge Hill University in Lancashire, graduating in 2001. Stephen has taught in colleges and schools in the UK, Poland, Bermuda and Spain. Before going to University, Steve worked for both the government and the private sector in computing.
During his time as a teacher, Stephen has taught Information Technology, Computer Science and also Design & Technology. He has taught a broad range of topics, software and programming languages over the years. He was also involved in an international astronomy project, has assisted with school science fairs and run an investment club. He is also very passionate about bringing technology into other subject areas and developing cross-curricular activities linked to computing.
Other than his passion for computing, Stephen enjoys going for walks and loves to travel, and he is an avid supporter of Liverpool Football Club.
Gerard O'Hara
Teacher of Business & Economics
Gerard O'Hara was appointed to the British School of Bucharest in August 2017 as an Economics and Business Studies teacher.
Gerard has extensive experience within the British school system, working in a variety of positions as Class Teacher, Deputy Head of Year, Principal Examiner, Head of the Business and Geography Department, and Assistant Head Teacher. Before joining our school, he held the position of Deputy Head of Curriculum at the Cairo English School for three years.
Trevor Knight
Teacher of Business & Economics
Trevor Knight has been a qualified high school teacher since 2006. Trevor graduated from Southern Cross University (Queensland, Australia) with a post-graduate degree in secondary education in Human Society and its Environment.
Trevor's first posting was in Hanoi (Vietnam), then he went back to Australia teaching in the public system for a couple of year and then moved to Bucharest, then Cluj, Buenos Aires, Lima, Milan and finally back in Bucharest.
Trevor is passionate about education and he expresses this passion in all his lessons, engaging the students with real life experiences and their links to the unit topic of the day.
Prior to being an educator, Trevor's experiences have been working for the Australian Government as a statistician and prior to that working for a brewery in Lima, Peru in the finance and logistics sections.
Outside of School, Trevor is a qualified gym trainer, group fitness instructor and a musician. He is passionate about football and road cycling too.
Starting 2022, he joined the BSB Computer Science, Business and Economics Faculty, as Business and Economics Teacher.
Back to all Faculties