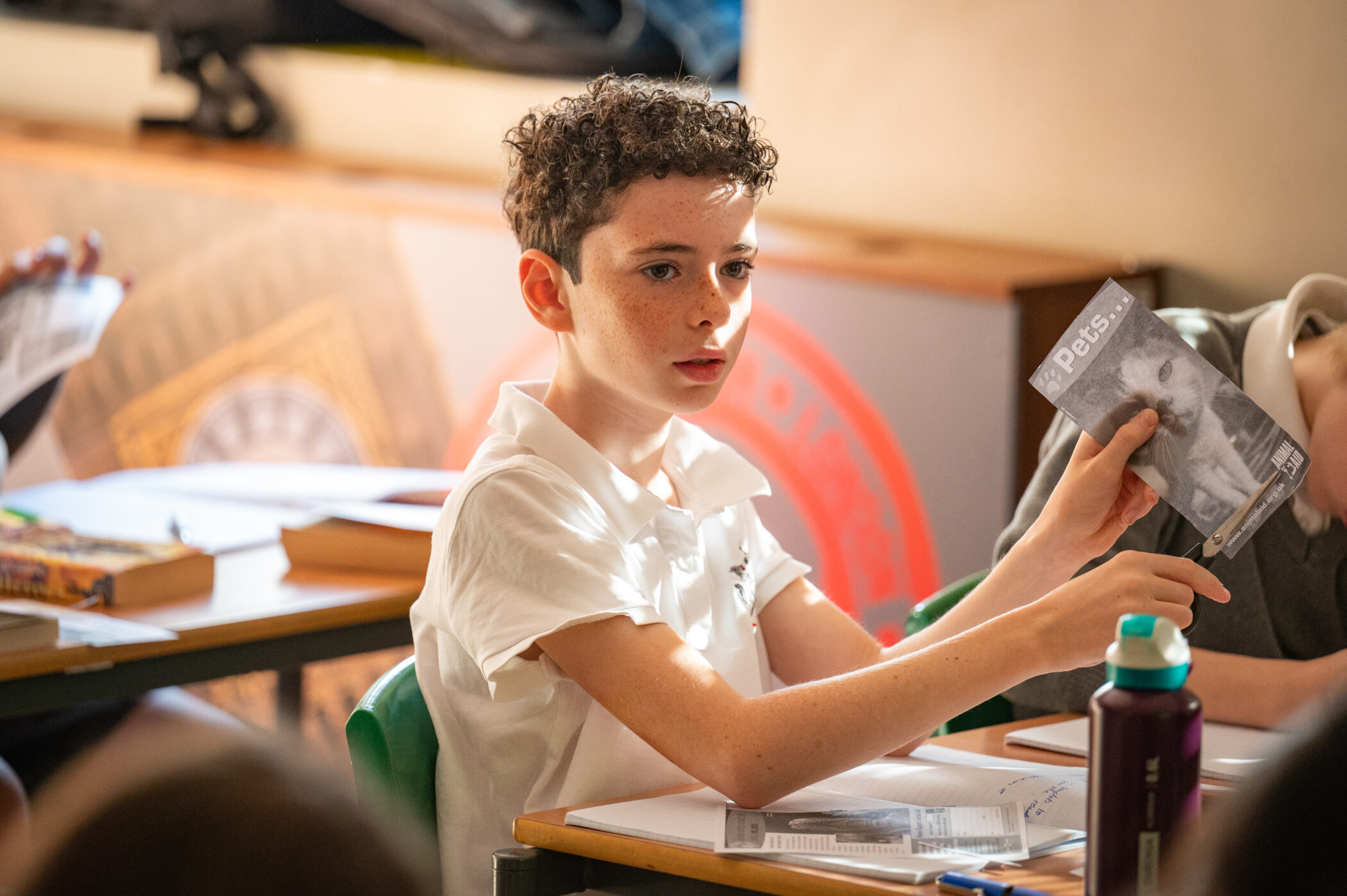 English & Media
The British School of Bucharest prides itself on delivering an excellent education in English based on the National Curriculum for England.
The main aim of the English Faculty at the British School of Bucharest is to promote high standards of language and literacy by giving our pupils a strong command of the spoken and written word by encouraging widespread reading for enjoyment.
Our 100% native English-speaking teachers prepare our pupils to speak and write fluently to communicate their ideas and emotions to others. By putting a strong emphasis on reading and listening, we aim to ensure that they acquire a vast vocabulary, an understanding of grammar and knowledge of linguistic conventions for reading, writing and the spoken language. So that by the end of their academic journey at BSB, pupils know how to apply and understand the skills and processes needed to communicate clearly in English at a native level.
English Faculty
Janet Hunter
Head of English
Janet Hunter joins us in 2021 as the Head of Secondary English.
She obtained her PGCE in English at the University of Nottingham in 2005 and has 16 years of teaching experience. She also has experience as Head of English and EAL, as well as Pastoral Care.
Catherine Sinclair
Teacher of English
Catherine Sinclair is joining BSB in 2021 as a teacher of English. She has a PGCE in English and Media from the University of North London.
She taught English to Secondary students in several international schools in India, UAE, Mexico and the UK.
Holly Stephens
Teacher of English and Media & Head of Year 7
Holly Stephens joined the British School of Bucharest as a Media Lead and teacher of English in 2021.
She completed her undergraduate degree in Biology and English with Dual Honours at the University of Keele before continuing with a PGCE at the University of Nottingham.
Having a great passion for creativity, Holly moved swiftly across to teaching Media, Creative Media Production and Film at GCSE, BTEC, A level and IB at both British and International settings from the Middle East to the USA. She feels very fortunate to join BSB to build a new Media qualification in Romania where staff and students can thrive.
Lauren Anghel
Teacher of English
Lauren Anghel joined the British School of Bucharest in 2022 as a teacher of English. She completed her undergraduate degree in English Language and Linguistics at the University of Westminster before completing her PGCE in English at the Institute of Education, University College London.
Celia Wrigthon
Teacher of English
She joined the British School of Bucharest as a Teacher of English. She studied Experimental Psychology at Somerville College, Oxford, before getting her PGCE (Post Graduate Certificate in Education) in English at Kingston University, London. 
Before training to teach, Celia studied acting, diction, writing and public speaking. She brings all that experience to help students develop their confidence in the three disciplines of English: reading, writing and oracy. Previously, she has worked with students who want to study at the top universities in the world.
Philosophy
Everyone is good at something, so I'm always encouraging students to never give up on themselves if they are not brilliant at every subject at school. The more they discover about their true selves and their unique talents, the happier they will be in life. 
What I teach my students
If I could take the students on a field trip anywhere in the world, I would like to go with them to the Globe theatre on the river Thames in London. It is an almost perfect replica of the theatre in Shakespeare's day. 
Something unexpected
I can sing. I trained in Acting and Musical Theatre at Mountview in London, one of the best musical theatre schools in the UK. I was an actor for five years, a jazz singer, and then a musical comedian. I've also performed all over the UK and co-wrote an original musical, which I took to the Edinburgh Fringe Festival.  
Back to all Faculties