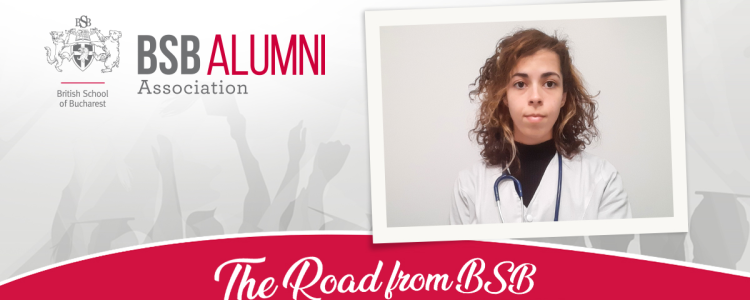 Maria's Journey to a Career in Medicine
Maria Tachon is a former Head Girl who graduated from BSB in 2013. She is now in her third year of residency after studying General Medicine for six years at 'Carol Davila' University of Medicine in Bucharest.
We recently talked about her years after BSB, her challenges during university and her fondest memories of BSB. Read more about her plans for the future on our website.
What university did you attend? What made you choose your course?
After giving it a lot of thought, I decided to pursue a degree in Medicine. Since I enjoyed taking Science related subjects at School and learning about the human body in particular, my drive to learn more about it led me to choose a university course I was passionate about. I studied General Medicine for six years at Carol Davila University of Medicine in Bucharest.
How was university? What did you enjoy and what were the challenges?
University life was a tough journey but certainly one I am thankful for. I gained a lot of useful skills including both personal and professional ones and I made very good friends that helped me through the ups and downs of being a student.
What came next and do you have future plans?
I am currently in my third year of residency in Family Medicine and I hope to be able to open my own practice after I graduate.
When did you graduate from BSB? What is your fondest memory of the time spent at BSB?
I graduated from BSB in 2013. What I enjoyed the most about my time at BSB was spending time with friends, either studying together for exams or hanging out during breaks, or even going on School trips, especially when we had the opportunity to visit Geneva.
Do you have any tips to current students relating to academics or life at BSB in general?
Stay curious and try to get work experience whenever possible in order to get a taste for the different career paths you are interested in.