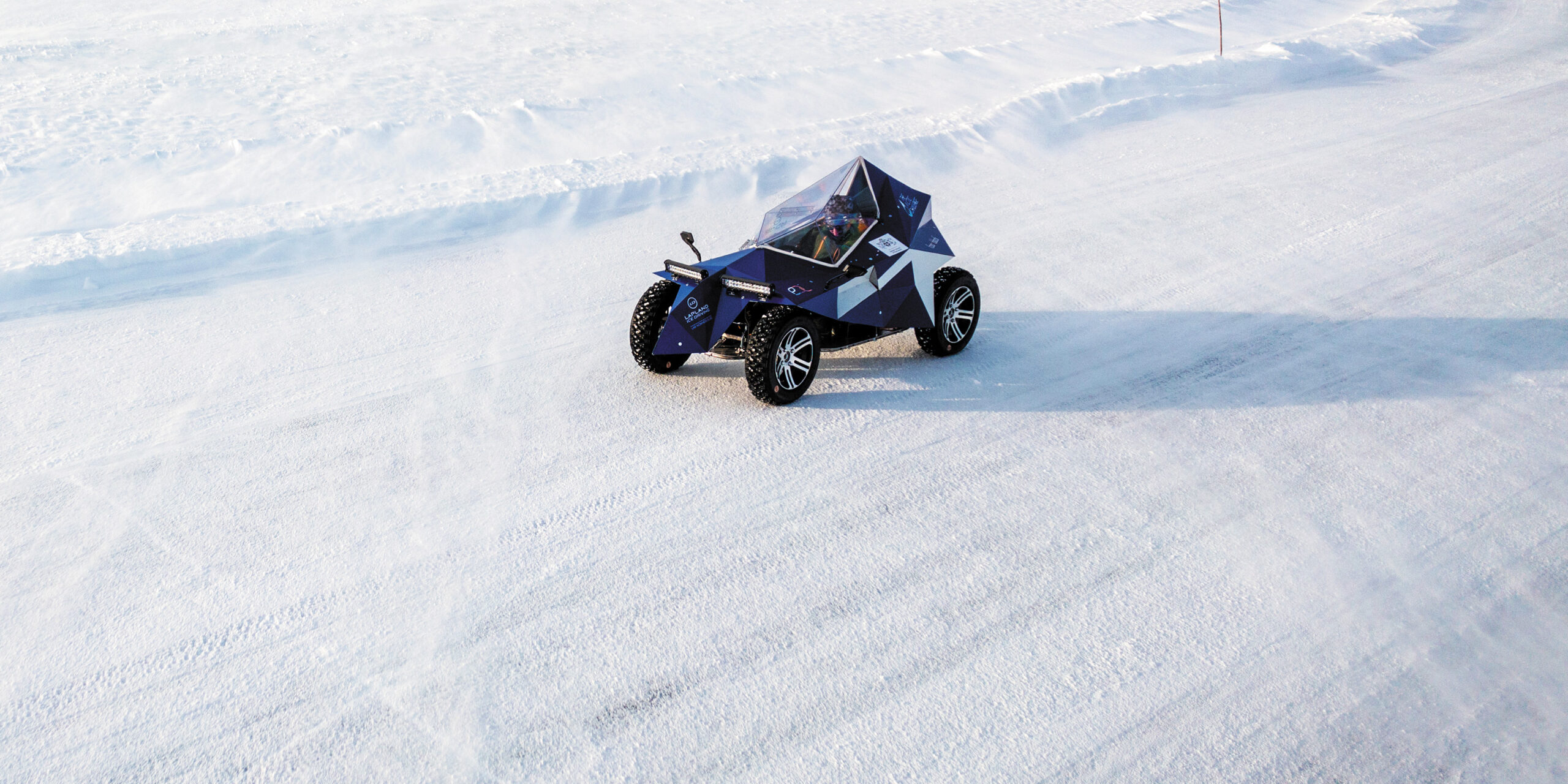 The Arctic Challenge – Driving Sustainability Through an Unforgettable Experience
The world as we know it is changing. Climate change and sustainability should become a priority; anyone can make a difference. Innovation can bring us closer to making a difference by drastically reducing environmental and ecological risks. BSB aims to actively participate in this process through innovation-driven initiatives that consider natural resources and foster economic and social development.
This Spring, during Bett 2022, the world's largest education technology show, Foamblock and Tudor Atanasiu, the Head of Innovation and Technology at BSB and one of the driving forces behind the Innovation Hub and Project Zephyr, announced the Arctic Challenge. In this unforgettable experience, teams of students will have the opportunity to drive electric vehicles built by themselves and compete on an F1 track carved on a frozen lake. The event will also double as a sustainable technology fair designed to inspire people to act against climate change.
The Arctic Challenge will be a unique experience created by an innovative team aiming to inspire young people and teach them about sustainability. The event will be held at Lapland's Ice Driving's outstanding facilities in Arjeplog, the European capital of winter test driving. The exquisite location provides 14 racetracks, five 1:1 scale F1 tracks and nearly 3,000 acres of usable space.
When not racing, teams and visitors can see and experience innovative sustainable technologies brought to the event courtesy of the event's partners.
Arctic Challenge – the experience
The first step to participating in the Arctic Challenge is acquiring Foamblock's electric-car-building kit, which provides a complete immersive STEAM experience.
Through Project Zephyr – the programme created by Foamblock at BSB, students aged 12+ go on a learning journey where they have the opportunity to delve deep into STEAM by building an electric vehicle from scratch. Students receive a complete kit, including the customised algorithm and all the hardware components and materials needed for learning, while also understanding more about business, law, marketing, teamwork, leadership and more.
This video shows two student-built vehicles tested during the Innovation Hub Track Day at Academia Titi Aur. BSB students from Year 7 to Year 12 assessed the cars' handling performance, acceleration, braking, chassis and electrical integrity.
You can find more information about the car building kit on the official Foamblock website.
The teams participating will be tasked with making their way to The Arctic Challenge in a way that is not only sustainable but also practical. They will have to record how they got here, why they selected that method, and measure the emissions/person/km travelled. Their objective is to not just optimise for emissions but also for the time spent getting there. Once there, teams will participate in three sessions.
1. Endurance – how far you can make it on one charge
2. Drift – which team carries out the longest drift
3. Time – which team sets the fastest lap
Arctic Challenge – the fair
By bringing together companies from different fields, each working on ways to advance humanity into a more sustainable future, the team behind the event wants to inspire students on future careers and educate the public on opportunities regarding feasible solutions driven by technology.
You can find more details on the official Arctic Challenge website.
August 2022
---
Please note that the British School of Bucharest is not responsible for the content on external pages and, as usual, we advise you to monitor your children's online activity.