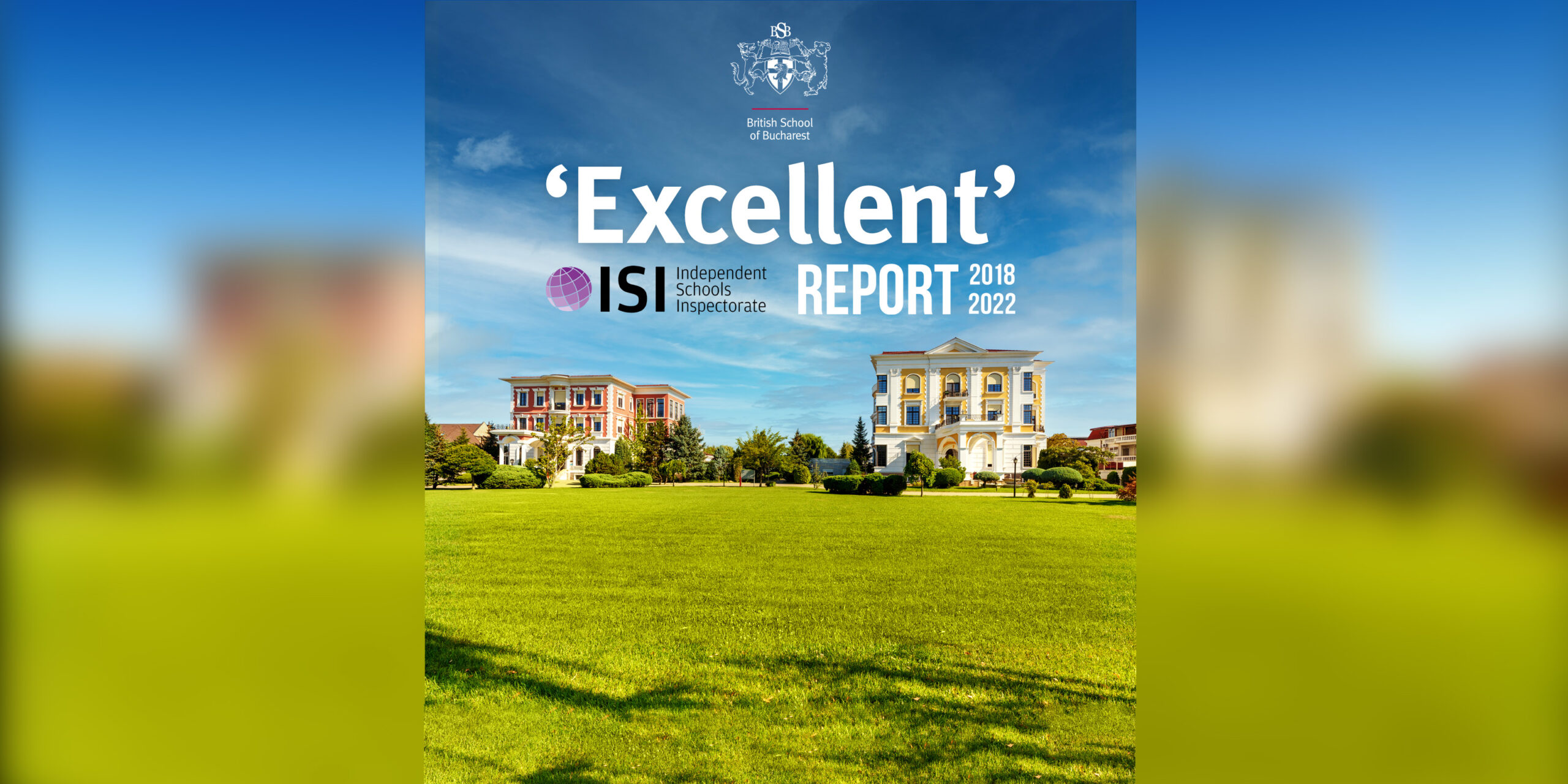 For the second time in a row, BSB has been awarded the rating of 'Excellent' in all categories by the UK Independent Schools Inspectorate
2022 continues to be an 'Excellent' year for the British School of Bucharest. The Independent Schools Inspectorate (ISI), the body approved by the British Government to inspect independent schools in England and overseas, has made public its latest report on BSB.
The report rated BSB 'Excellent', the highest assessment mark available, upon evaluating the 'quality of pupils' learning and achievement' and the 'quality of pupils' personal development'. We are extremely honoured to be one of the few British schools in the world to receive this rating for the second time in a row.
This outstanding result reinforces our School's 'Excellent' rating obtained in 2018 – a first for a British school in Romania – and represents the highest achievable inspection outcome. We are very proud that BSB is the only school in Romania to have achieved this consistently.
The Excellent rating for the 'quality of pupils' learning and achievement' is remarkable. Our approach to teaching students to think rather than merely memorise facts, the knowledge, skills, the extensive programme of co-curricular activities available to them, and the extremely high achievement level in GCSE and A-Level examinations, emphasise the exceptional results of our BSB students.
The 'quality of pupils' personal development' reflects the continuous comprehensive education and support beyond the classroom that our students receive. The 'Excellent' rating received in this area reinforces the strength of our Pastoral Care Programme and our commitment to balance their personal and academic evolution to support social, emotional and personal development through all stages of the educational journey.
We want to thank the entire BSB staff and our wonderful community for their continued support in our mission to develop confident, motivated, self-disciplined learners who can realise their full potential and make a responsible contribution to the world. This exceptional result could not have been possible without you!
Read the entire ISI report here.
---
Please note that the British School of Bucharest is not responsible for the content on external pages and, as usual, we advise you to monitor your children's online activity.