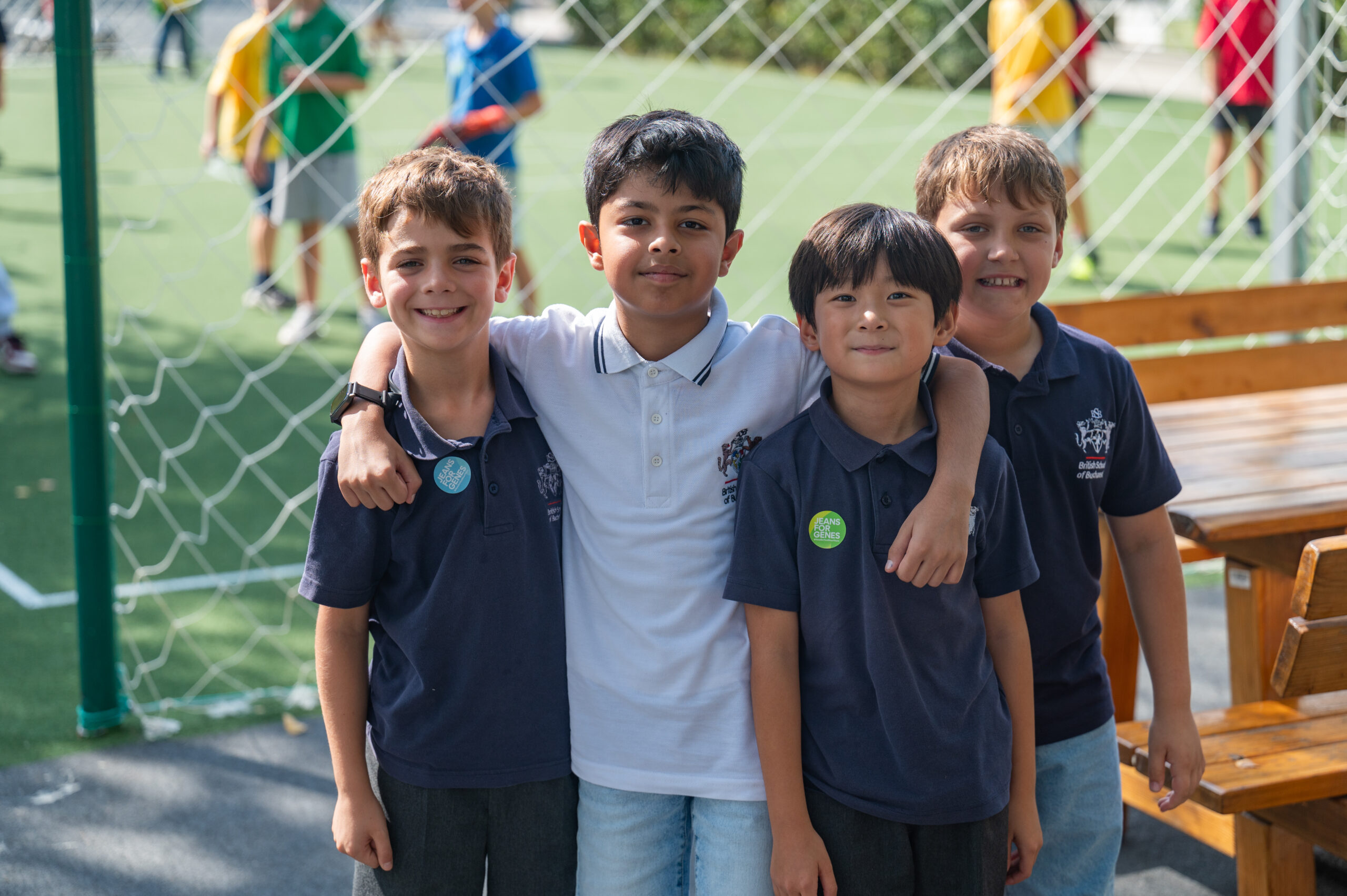 Empowering Empathy through Selfless Charity Initiatives at BSB: Expecting Only the Change We Wish to See in the World
Beyond the realm of academics, the British School of Bucharest (BSB) is on a mission to shape compassionate individuals. Our dedication to charity work and community service is at the very core of our institution. Join us as we embark on a journey through the first two academic months of inspiring charity initiatives at BSB, where values are translated into impactful actions.
Fostering Values, Sparking Transformation
At BSB, we don't merely preach values; we live them. Our students embody virtues such as self-control, honesty, respect, equality, and empathy. We empower them to transform these values into powerful actions by actively participating in community service projects and fundraising endeavours:
Back-to-School Backpacks
From the moment the new academic year commenced, our students' focus extended beyond textbooks and pens, encompassing the desire to make a difference in the lives of those in need. "Back-to-School Backpacks" encapsulated this spirit. Our goal? Equipping underprivileged children with the tools they need for an inspiring educational journey. The BSB Community generously filled backpacks with essential school supplies, ensuring that these young minds are well-prepared.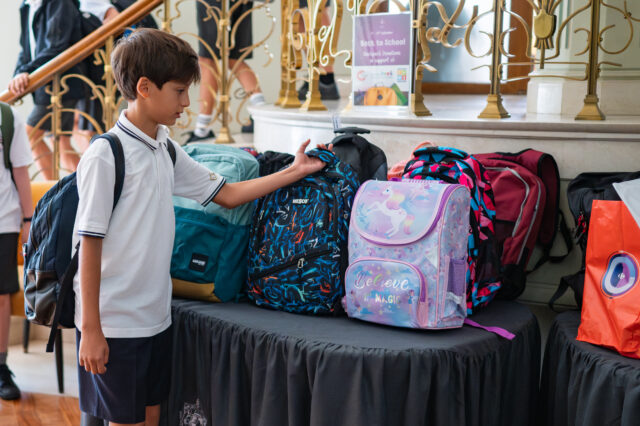 Jeans for Genes Day
The BSB campus underwent a remarkable transformation as students, teachers, and staff united for a cause that resonates deeply within our hearts. "Jeans for Genes Day" is a testament to our unwavering commitment to creating positive change. Every penny collected during this event serves as a lifeline for the charity, providing crucial support to organisations dedicated to improving the lives of children with genetic disorders.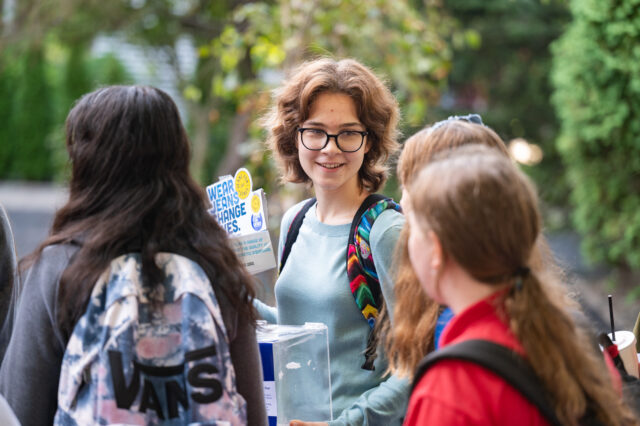 Harvest Collection
Every year, in October, BSB embraces the spirit of giving with our "Harvest Collection." Therefore, we gather non-perishable goods to support vulnerable children and the elderly. As the season transitions, our campus undergoes a captivating transformation. Vibrant pumpkins and a kaleidoscope of flowers infuse enchantment into our surroundings, reminding us of the magic of giving.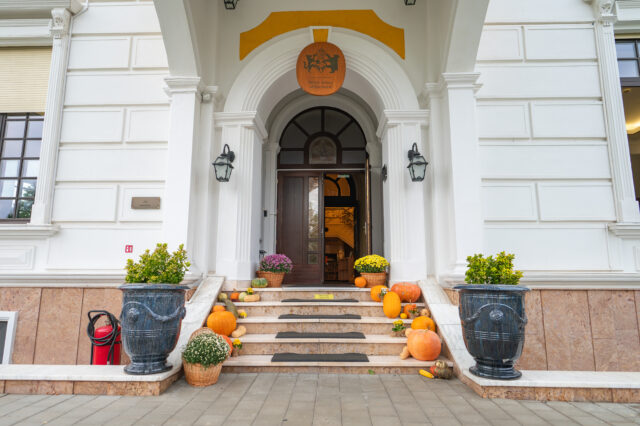 Casa Ioana'S Sleep Out
Sleeping under the stars for a good cause: BSB's Sixth Form students and teachers willingly leave behind their cozy beds for the campus main lawn. Maybe you are wondering why? To raise awareness about homelessness and support an organisation dedicated to transforming the lives of homeless families.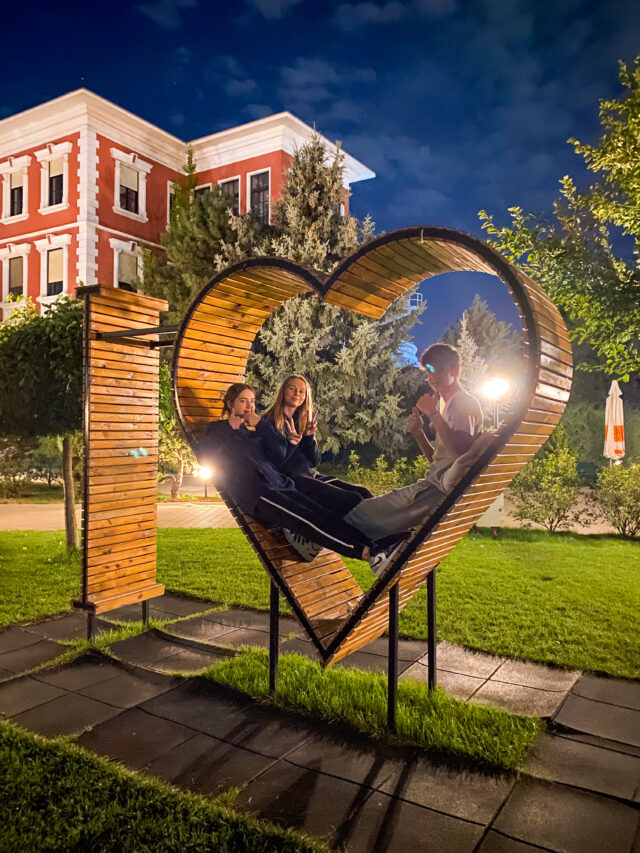 Giving Selflessly, Expecting Only Change in the World
The British School of Bucharest shines as an educational beacon that transcends the confines of traditional classrooms. Through our creative and impactful charity initiatives, we sow the seeds of empathy and responsibility in our students. As the academic year unfolds, we eagerly anticipate more opportunities to ignite compassion. Together, we craft a brighter future and spread the message that giving back without expecting anything in return matters immensely!