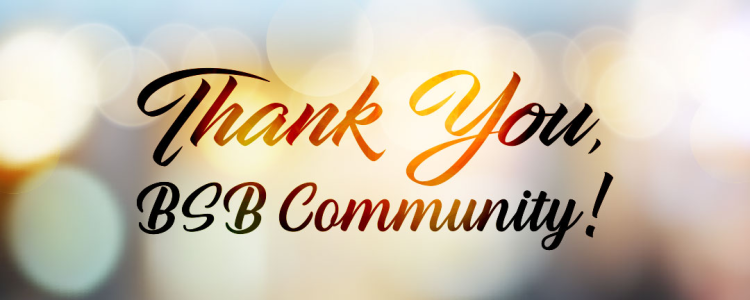 BSB's Generosity Echoes
On 22nd January, the BSB community voted for the name of a puppy that would become invaluable support for those affected by sight loss. Not only did our students get to participate in the cutest voting action but they also got to express their concern for others.
Every student, teacher or member of staff who chose a name donated a small amount to support both the puppy's training to become a guide dog and the Light Into Europe efforts to provide consistent help for those with impaired vision.
We're proud of those who chose to show their kindness and concern towards those in need. This fundraising is proof that a common good brings us together, even in such challenging times.
Light Into Europe's president, Mr. Stan Platt, expressed his gratitude for BSB's support in a warm thank you message:
'Thank you so much for your invaluable contribution to our commitment to the Romanian Blind people. Our dogs enrich people's lives in ways beyond measure. It is only with the support of organisations and schools like BSB that we can continue. We are grateful to have such wonderful friends and supporters, giving us hope for the future'.
He also added that he looks forward to bringing Echo, the good boy BSB named, to School to meet everyone. We can't wait to meet him as well!
February 2021
---
Please note that the British School of Bucharest is not responsible for the content on external pages and, as usual, we advise you to monitor your children's online activity.