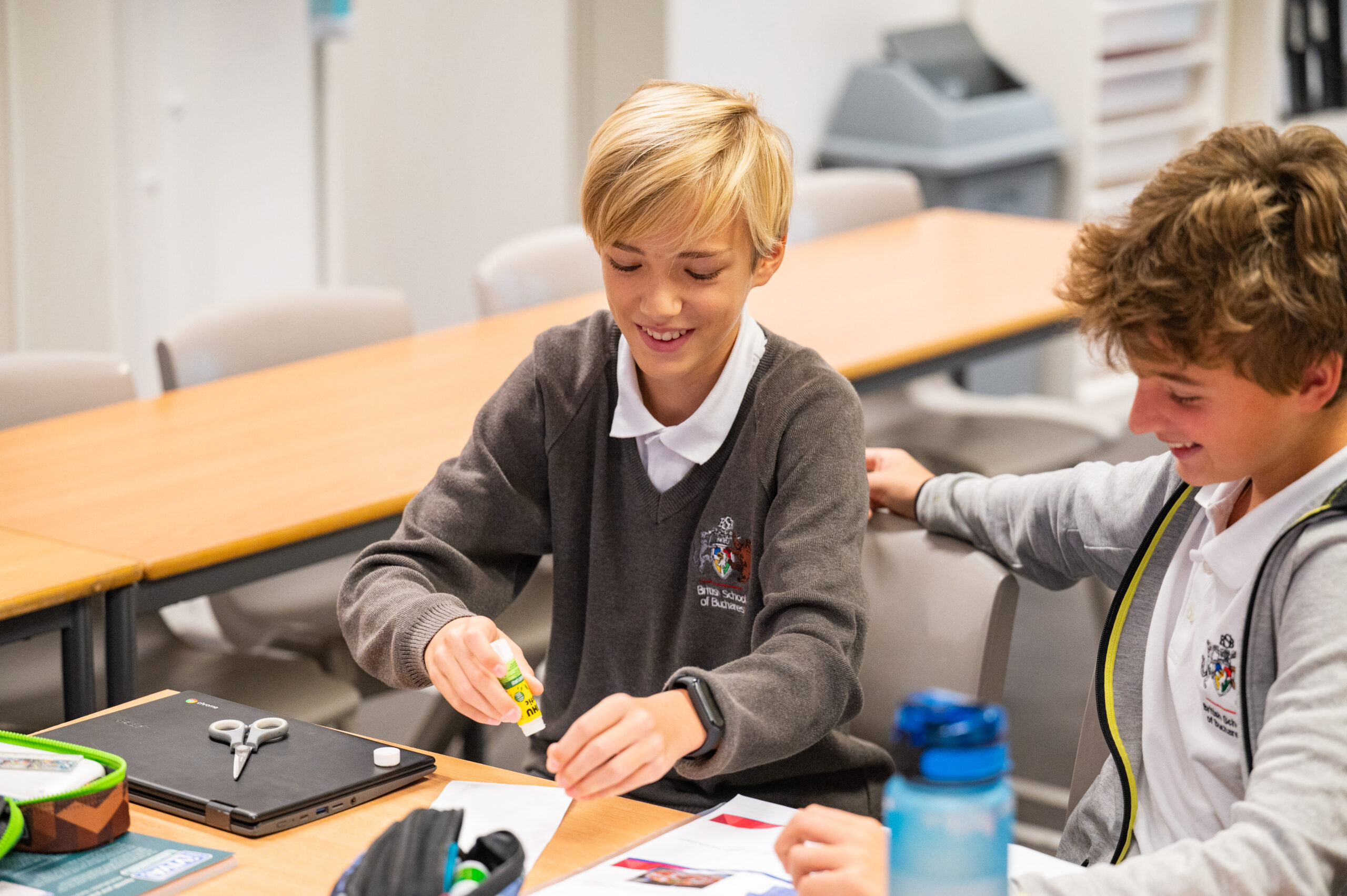 Applying to Competitive Universities and Courses
Written by a 13 Student, and edited by Vedangini and Ilinca (Year 12)
Back in March 2020, I hit my head on a cabinet door and was rushed to the hospital late at night. The doctor on-call showed no signs of grogginess or irritability, despite the fact that I had disturbed her during her few hours of rest. She was well-humoured and meticulous, explaining every step she was taking as she applied stitches to my head. This sparked my curiosity about pursuing medicine as a career.
The next morning, I had to leave a Biology class early because I became extremely irritated by every single sound my classmates made – every pen tapping, page-turning, and even the sound of someone biting their nails (It's a side effect of a head injury). I informed Mr Notley about this, right before telling Ms Mattingley (our School Counsellor) who was next to him, that I might be interested in studying medicine. I can only imagine the level of self-control Ms Mattingley must have had to prevent herself from bursting into laughter.
Fast forward a few months, and I'd submitted my UCAS application to four medical schools and one biomedical program. Choosing medicine, especially in the middle of year 12, was not an easy decision to make. It takes 5 to 6 six years of medical school, 2 years of foundation training, and 3 to 6 years of specialist training to become a qualified doctor in the UK. This adds up to at least 10 years of my life and about £200,000 of international tuition fees if I were to study in the UK. Furthermore, the chances of getting an offer to study medicine as an international student are extremely low as the UK wants most of their students to remain in the country and work for the NHS. I wouldn't be surprised if I was rejected from all four programs.
So why did I apply for medicine then?
A career in medicine would allow me to form empathetic relationships with patients while developing a strong scientific foundation. I have taken part in several volunteering programs through Fundatia Inocenti and found that helping people directly through hospital visits to be more fulfilling than indirect aid, like preparing food for charities. Being a doctor means I get to experience this fulfilment for life. Further research and my work experience at a fertility hospital also confirmed my interest in this field.
Once the decision was made, it was time to hustle. I chose to sit the Biomedical Admissions Test (BMAT) instead of the UCAT (University Clinical Aptitude Test), simply because I preferred its format. In April, I began to re-learn the physics needed for the BMAT, albeit at a snail's pace. The moment IGCSE physics was over; I happily threw away all my notes because I never wanted to touch physics again for the rest of my life.
Oh, how things change…
From the beginning of this school year (Year 13; my final year) and up to 15th October, I was stuck in a loop of writing, editing, and rewriting my personal statement. Every cycle of feedback from Ms Mattingley was godsent and made me more critical of my writing. I'd scoff at my previous draft and drastically change it. This was all happening in the midst of studying four A Level subjects and preparing for my upcoming BMAT. Needless to say, those were crazy times and I felt drained and exhausted.
A week prior to the 15th October deadline, I shared my personal statement with a few teachers, or as Ms Mattingley would say, a few too many. Their comments were all different, and I agreed with most. I usually love receiving constructive criticism because I think it pushes me and is far more useful than empty praise. However, at that moment, the bombardment of feedback broke me. I ended up crying throughout most of my lessons that day (Thank you COVID for the mask that hid my tears). Luckily, I'm blessed with the best support system anyone could ask for. My friends listened to my endless whining, gave me advice and cracked jokes to make me feel better. That night, I stayed up until 4 am rewriting my personal statement.
Once I submitted my UCAS application, I felt at peace – I went home and watched a movie, ate some ice cream and relaxed until reality caught up with me. The BMAT was scheduled for 4th November – a mere three weeks away. My half-term break was just a blur of past papers after past papers, and the quick rhythm of the assessments became ingrained in me. I would go to sleep with a myriad of numbers and chemical equations clouding up my mind. I ignored schoolwork as much as I could afford to, and it was difficult for me to switch between the two. My weekly meetings with Ms Bousie, who was helping me with the essay section of the BMAT, also became more and more critical as D-day drew nearer.
On 4th November, I sat the exam and was relieved of the greatest pressure I had ever felt. Whether or not my efforts had paid off, I did not know yet. I reminded myself that I had done the best that I could and if my best was not good enough, I would move on and find another way to reach my goals.
Five months and several rejections later, I got a conditional offer from Keele for medicine.
If I were to give advice to myself a year ago, regarding the application process, I'd say:
DO NOT rule out the UCAT after attempting and failing one short UCAT simulation with no preparation. There are so many more UCAT schools than BMAT. More schools equal more options.
Different medical schools are looking for slightly different candidates. Whilst Leeds takes into account your IGCSEs grades when ranking you in a point system to select candidates for the interview, other universities are happy as long as you meet the basic requirements of B for English and Maths. What does this mean for you? If your IGCSE grades are not that great (when applying to medicine, this means less than 7, 8 or 9 A*'s) do not bother applying to a university that looks at your IGCSEs, unless there were some sort of special circumstances while you wrote that examination series.
---
Please note that the British School of Bucharest is not responsible for the content on external pages and, as usual, we advise you to monitor your children's online activity.