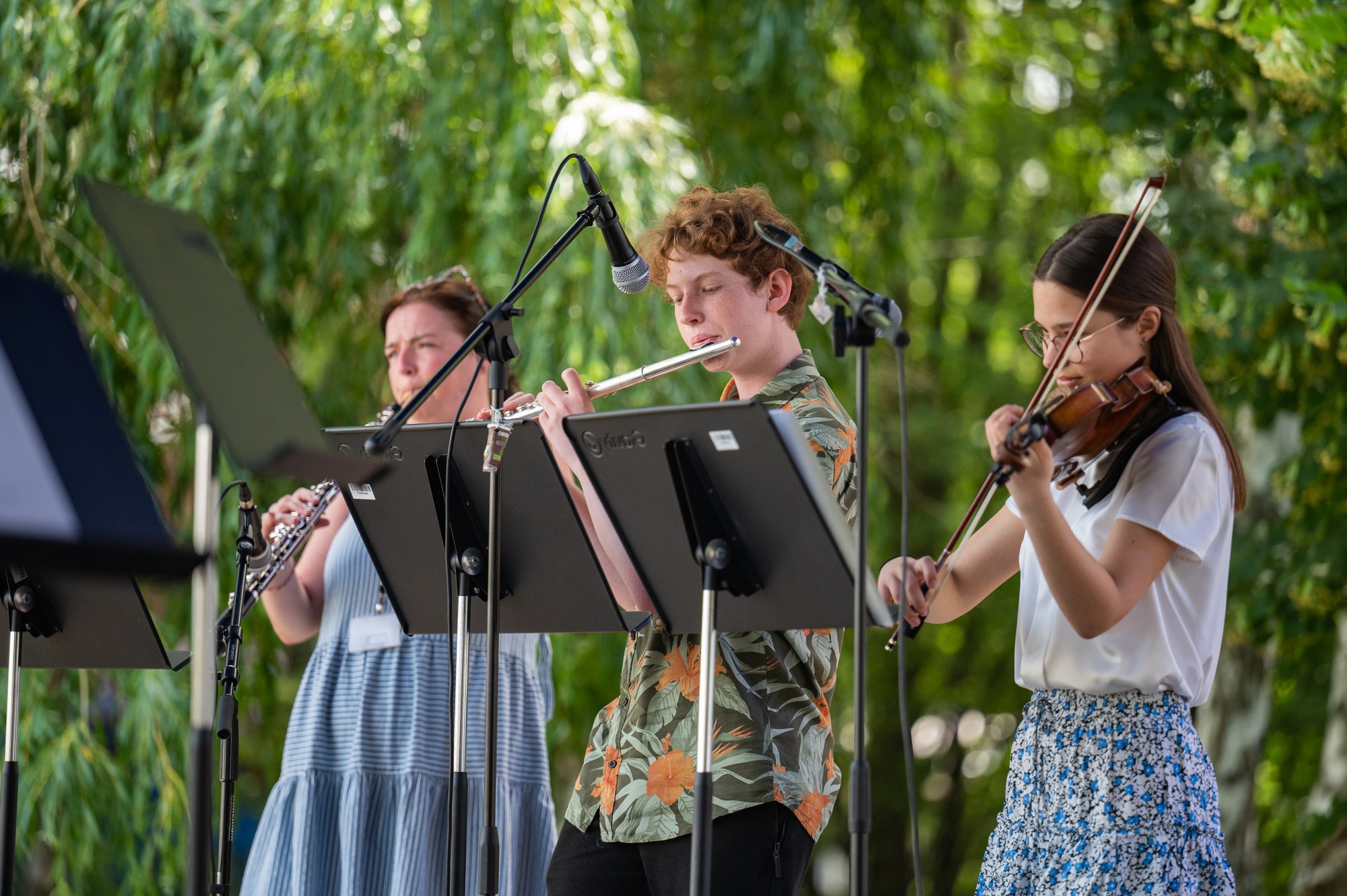 A successful and vibrant return of our annual Summer Fair
As the sun shone brightly on 10th June 2023, our beloved community came together for the highly- anticipated return of the annual Summer Fair. The lively and warm event marked a delightful post-pandemic reunion that was brimming with exuberance, joy and the collective resilience of our vibrant community.
Our students set the day's tone, exhibiting their musical prowess with the sweet strains of various instruments. This harmonious opening paved the way for an artistic and creative day, reflected in an array of captivating performances. As the day unfolded, the thrilling BSB's Got Talent competition added to the mounting excitement. Each performance by our student finalists was a testament to their dedication, skill, and inventiveness, enriching the day's dynamic atmosphere.
The spectacle reached a new high with Willmark and his team presenting an energetic show, their captivating Hispanic dances and colourful costumes bringing an infectious vitality to the fair. The pulsating Cuban rhythms stirred an atmosphere that was nothing short of contagious, prompting everyone to their feet and immersing them in the rhythm. The event ended with the staff band's performance, providing a fitting end to a day echoing with the vivacious Cuban rhythms of the vibrant spectacle "Tropicasao."
The Summer Fair also featured a range of Takanaka's international gourmet stalls, offering a culinary journey around the world. From exotic tastes to comfort food favourites, there was something for every palate.
We are proud of the return of our Summer Fair, an event that stands as a testament to our cultural diversity and collective resilience and celebrates our shared commitment to fostering a joyful and inclusive community. The memories created, the laughter shared, and the joy experienced made this year's Summer Fair a day to remember.
We would like to extend our heartfelt thanks to everyone who attended and contributed to the success of this year's Summer Fair. As we look forward to future community events, we do so with a renewed sense of anticipation and excitement.