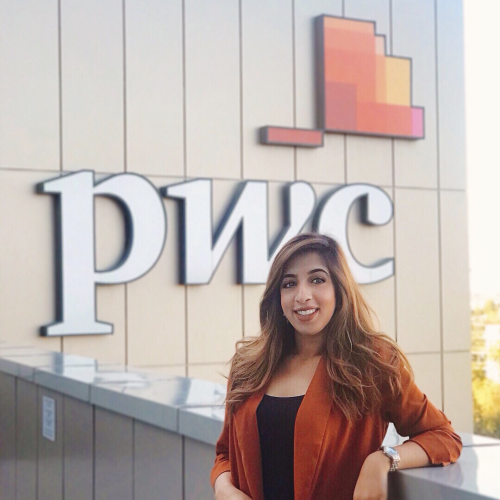 Noor's Road after BSB
What made you choose your course?
Choosing Business Administration as a degree has exposed me to all types of business concepts, provided a broad understanding of business basics and enabled me to keep my career path flexible.
How was university – what have you been enjoying and what were the challenges? How did BSB help you achieve your goals?
I completed my Bachelor's degree in July 2018 and then started work as an associate at PricewaterhouseCoopers. During my university course, my 'near-future' goal was to be employed at one of the Big Four professional services networks. I am glad I was able to make that happen and believe a lot of the credit goes to my parents and to BSB, both of whom helped shape me into a confident, independent, and strong individual. BSB provided a plethora of opportunities that helped me diversify my experience at school.
Anything else you'd like to share about your journey?
One of the best experiences during my university years is when I was accepted onto an exchange program in Portugal. I loved every minute there.This program allowed me to experience a whole new culture and exposed me to a completely different educational system. Of course, I thoroughly enjoyed the opportunity to travel. I would highly recommend everyone who gets the chance to participate in an exchange program.
Any achievements or contributions that you are really proud of?
Becoming Head Girl in 2014 and receiving the COBIS award are the achievements I'm most proud of from my high school years.
Any tips you would give to current students, relating to academics or life at BSB in general?
It is fine to be unsure about what your next step in life is as long as you don't give up and you keep trying new things. Cherish the final years at school because adulthood really isn't always as much fun as school days!