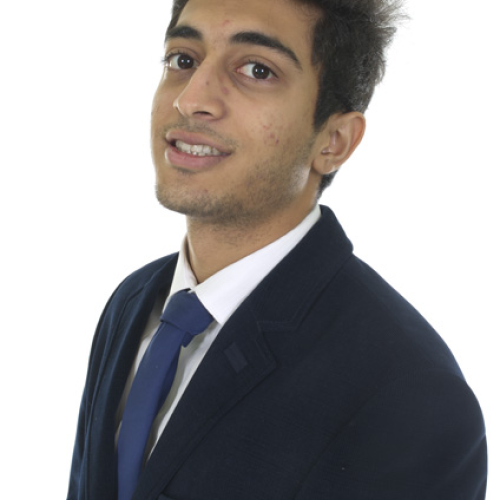 Muhammad's Journey from BSB to UCL
Muhammad joined BSB with his sisters in August 2008. He started in Year 6 and progressed all the way through to graduating in Year 13 in June 2016. He proved himself a wonderful member of the BSB community contributing and excelling in many areas. He was our Head Boy in his final year with us, performing his duties to a very high standard. His final A Level results of AAA*A are testament to his drive, his ability and the support from his teachers and family. He has gone from strength to strength since leaving us and we are exceptionally proud to have played a part in his development and success.
Philip Walters, Headmaster
I decided to study Economics at university as I was always good at mathematics and wanted a course which could be applied within the real world, which is exactly what Economics at UCL provides. It has been a challenging course with many complex models and has also has been very rewarding, particularly studying current economic issues that the world faces. The support and guidance provided by the BSB family, especially Mrs. Hooper and Mr. Walters, was essential in my preparations for and my journey to university.
I believe one of the key aspects which BSB provided that was really important to me was the co-curricular activities. It showed me that school life was more than just studying, also involving helping the community and acquiring new skills. This theme was very apparent in University too. Universities in the UK have wide ranging societies, from the Economics and Finance Society to the Chocolate Society. They are there for students to do what they enjoy doing as part of a group. I would encourage all future graduates to take full advantage of any opportunities provided to gain new experiences and enrich your learning.