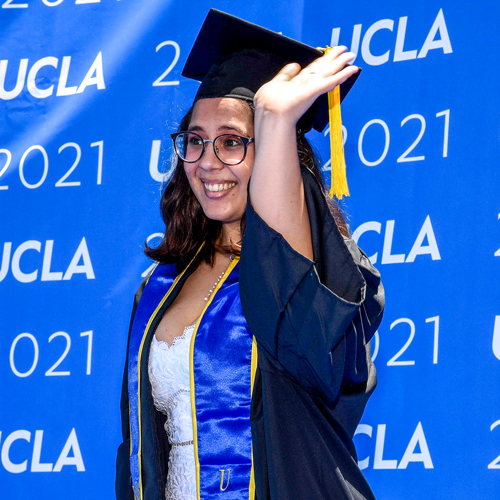 Irina Connects Brilliant Minds
Irina finished Year 13 at BSB in 2017 and her academic journey led her to the number-one U.S. public university – UCLA. After graduating in June 2021, she was recruited by Amazon Robotics as part of the Campus Recruitment team, so she's now headhunting the masterminds that will develop the next significant innovation in tech' and robotics.
We're excited to have her tell us more about the many academic and personal achievements she earned after she finished BSB:
'After four amazing years at the #1 U.S. public university, I graduated this June with a B.Sc. in Financial Actuarial Mathematics, a B.A. in Psychology, Specialisation in Computing and a Minor in Film, Television and Digital Media. There are a lot of great memories and friendships I made at UCLA (University of California, Los Angeles) that I will forever cherish but if there is one particular thing I will miss most is BruinSynaptoGenesis (BSG).
I co-founded BSG during my freshman year to help students in the Psychology Department prepare for a career upon graduation by offering a one-of-a-kind professional networking and career development opportunities.
One of my greatest achievements as the President of BSG in the past year was organising the first ever Career Networking Fair at UCLA of its kind where students were able to explore over 10 different career fields by networking with over 85 professionals and representatives of companies such as Google, Disney, Microsoft, Airbnb and Stanford Law School, to name a few.
While I will miss working with everyone in BSG, I am continuing to pursue my passion for helping university students find the best career opportunities for them in my new role at Amazon Robotics as part of the Campus Recruitment team.
So if anyone visits Boston, do not hesitate to reach out.'