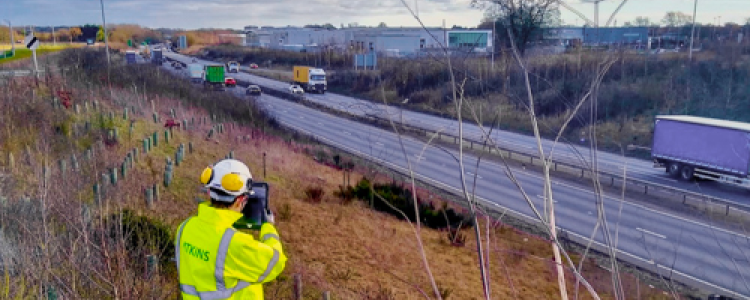 From BSB to the UK's Largest Engineering Firm: A Success Story
Radu Goidescu is a former British School of Bucharest student who graduated in 2019. Currently studying the final year of his degree in Engineering Geology, specialising in Geotechnical Engineering, at the University of Portsmouth in England, Radu takes time to talk to us about his experience, future aspirations and how BSB equipped him with the tools he needs to achieve his goals.
The reason for his choice of study is the central role of underground characteristics and their direct relevance to major infrastructure development. The University of Portsmouth's close links with industry further incentivised him to follow this career path.
For Radu, university life during the pandemic was a unique experience. Last-minute changes, reassignment of modules and the switch to fully online learning were all incredibly difficult, especially for an engineering student. But through diligence, support and patience, he managed to overcome these challenges.
Currently, he is working on his dissertation and preparing for his final exams. He will graduate in the summer and start working at the headquarters of the UK's largest engineering firm in central London in September 2023.
We asked Radu how BSB helped him achieve his goals. Reflecting on his time at BSB, Radu speaks fondly of the counselling services offered during his A-Levels, which provided him with academic and emotional support:
"BSB has played a massive role in helping me become the man I am today. The university counselling offered during my A-Levels, not to mention the massive support offered during my final year when I was going through some tough personal problems. It was surely nice to feel like the school was a safe place that offered me academic and emotional comfort".
Radu recounts some of his proudest achievements, such as being inducted into the Geological Society of London, being elected Student's Course Leader of the University four years in a row, receiving the Duke of Edinburgh Bronze and Silver Awards, and being heavily involved in Romanian politics from a young age. While at BSB, he was Deputy Head Boy in 2018 and 2019 and has represented the school in the community.
Looking back on his time at the BSB, Radu advises current students to make the most of the supportive and strong environment that BSB offers. He attributes his success to the contributions of all the staff at BSB and is grateful for their role in developing the person he is today. He is confident that BSB has a reputation for developing generations of students into successful adults, ready to achieve great things in life.