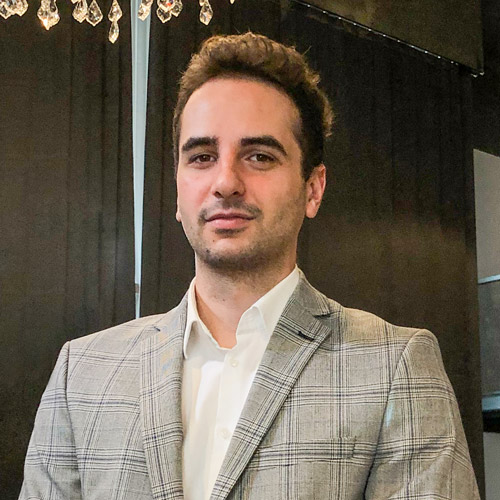 Former Prefect, Current Overachiever
We caught up with Theodor Cristescu, one of our prefect alumni, to see what he has been up to since 2015, when he graduated from BSB. It wasn't a surprise to find out he has been striving to achieve his full potential. His BA (hons) from Dublin Business School and his work are some of his proudest achievements.
Graduating from BSB in 2015 felt strange. A great learning experience was ending, and I was heading into the unknown life of a university student in a different country.
At university, I studied Finance and Accounting, and it was a very challenging experience. Being on your own and having to balance studying, your living conditions and finances can get tricky. However, I was motivated to finish what I started, and regardless of the challenges I faced, it was still a fantastic learning experience, both academically and personally. I came out a much better person from it. I never planned to live anywhere else besides Romania; the plan was always to get the best possible education I can and return. This was an extra motivating factor to overcome the challenges of being there.
BSB has helped me immensely on my journey. I arrived in the middle of the 2012-2013 academic year with no real direction; the teachers and the learning environment helped me to focus on my strengths and work on my weaknesses to achieve my full potential. A potential which I believe I wouldn't have achieved had I stayed in the Romanian curriculum. I totally enjoyed being a prefect and being part of the football and basketball teams, respectively. These Extra-curriculars, which taught discipline and being part of a team but fun at the same time, were among my favourites.
I fondly remember the life there as a student, it was demanding but not overwhelming. As a student, I was easily distracted and enjoyed discussing and debating a lot with the teachers. It was all in the name of getting as much information as possible, even if it was off-topic many times. I have made a few friendships that will last a lifetime, and the curriculum, teachers and staff are some of the many things I am grateful for.
Graduating from BSB, being accepted into and completing my BA (hons) from Dublin Business School and having a job I enjoy are a few of my proudest achievements. In the future, I plan to open my own business, and I am always on the lookout for new challenges. Of all the things I have learned, I believe my greatest motivator to strive for excellence in life is the fear of having no direction in life again. A bad experience can be a great learning opportunity. It can build your character to make you come back stronger and better. You have to be willing and persistent because there is always good in the bad, and that is the tip I can give new and current BSB students.
If I were to describe BSB in three words, they would be: inspiring, motivating and challenging (in a good way).