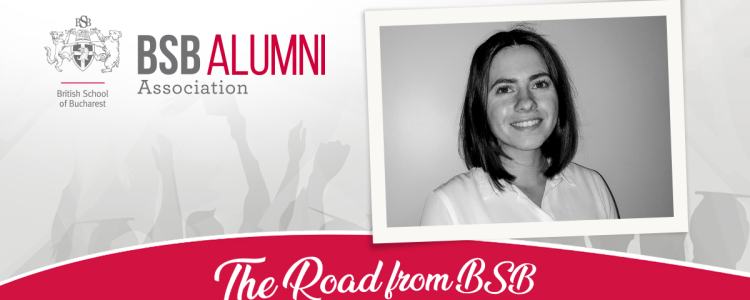 Clarissa Moss is Pursuing a Career in Service to Her Fellow Peers
Clarissa Moss graduated from BSB in 2016. Currently, she is taking a master's in Public International Law (LLM) at Queen Mary's London and discovering her career path. 
We recently managed to talk to her and she gave us an update about her years after BSB, her most special memories and what her time at BSB taught her.
'I attended SOAS University from 2017 until 2020 and did an LLB (received Upper Second Class Honours (2.1)). I initially applied to do Arabic and International Relations but found the course not to be the right fit for me. Transferring courses was a difficult decision, as there is this pressure to stick to the course you have applied to. I have never regretted making the decision as I was a lot more motivated in my new course and it was ultimately a better career path for myself.
After graduating, I worked as a paralegal in an immigrational law firm for 10 months. I am now undertaking a master's in Public International Law (LLM) at Queen Mary's London. I am studying part-time and am currently applying for jobs as a civil servant.
The memories that most stand out to me of my time at BSB are the teachers that taught me. They imparted to me many transferrable skills which I still use today and which were particularly useful for writing essays. Most notably, Mr. Allsop and Mrs. Lovelock who taught History and English respectively for my A-Level studies. Miss Rocio and Mr. Pering also helped nurture my love for Spanish, which I am still pursuing as an interest today.
My journey has taught me that no matter how many plans you make about your future, you will never be able to stick to it fully and it is ok to deviate. Going to university, working, having to live on your own, these experiences teach you a lot about yourself and you will constantly surprise yourself in discovering new qualities, likes and dislikes. I found myself constantly reassessing my future and career choices. I first believed I would become a solicitor, then a diplomat to now wanting to work in academia. Having to make compromises, change career paths, or realising that something is not a right fit for you, shows maturity and growth and is not a reflection of defeat!'