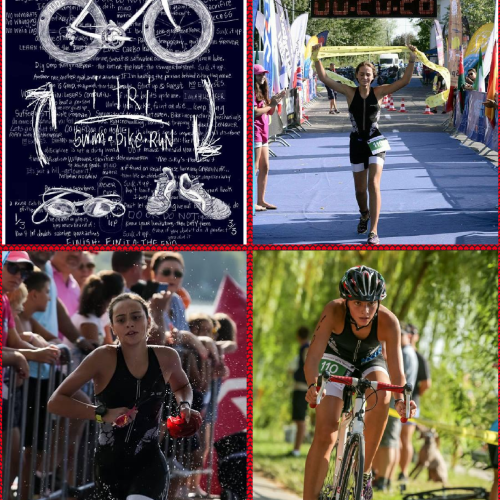 Rebecca Enjoys all Competitions
2018 has been full of a string of great results in both swimming and triathlons for Rebecca, who is in Year 8 at BSB, from winning 2nd place at the Interschool Swimming Challenge, held at Avenor College in March 2018 to winning 1st place at the Titans Triathlon and the Tulcea Delta Triathlon, in June and August.
We talked with her for a while to find out more about her passion for swimming and running, how she balances competition and academic life and what it means for her to have the support of the BSB teachers guiding her:
"I am competitive and ambitious – I enjoy all competition and I like to win! It gives me a feeling of freedom and self-belief, and a determination to keep practicing to become better and better. It is not easy and has never been so, but sport gives me so much satisfaction. It is part of my life and I train every day. I think sport is not only about being healthy physically, but also emotionally and mentally. It has introduced me to lots of good friends. BSB is a beautiful place for me as I discover new things every day. I enjoy being here and being part of the team and I think my future looks ever better. I feel the support and trust of all teachers and I think this is essential for my educational performance. Everybody understands that I am an athlete and sometimes I need to skip classes to go to competitions or to training camps. I am really proud of being here and I am thankful for the chance given to me."
What else could we add Rebecca? Except that we are proud of you and all your achievements! BSB will continue to support you and give you guidance to excel in both academics and sports!
---
Please note that the British School of Bucharest is not responsible for the content on external pages and, as usual, we advise you to monitor your children's online activity.