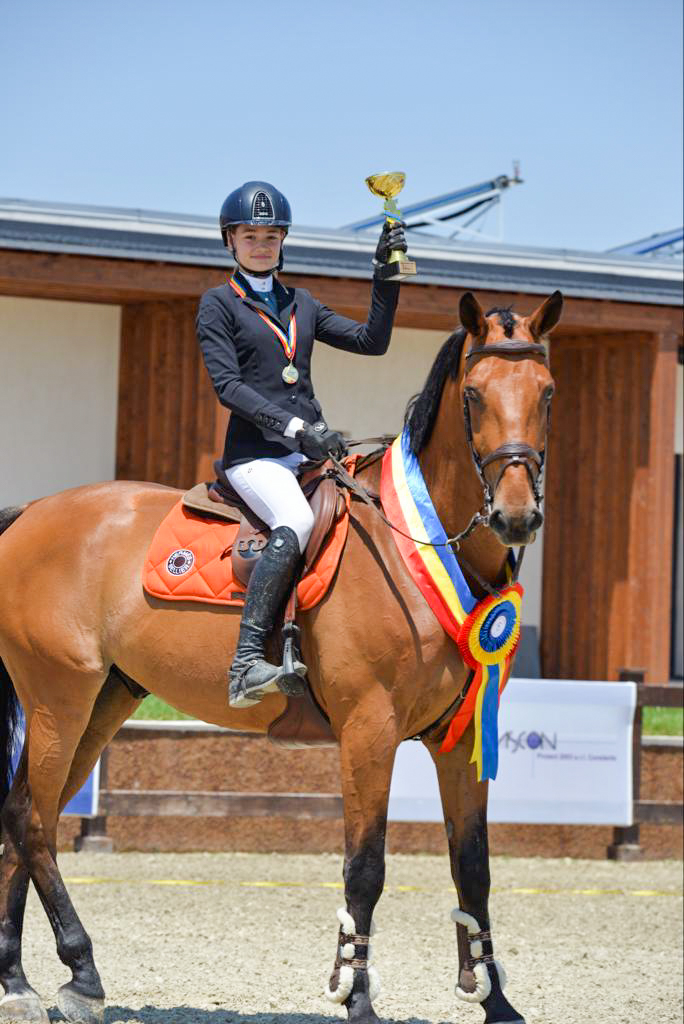 Briana Keeps a Tight Rein
At British School of Bucharest, we take immense pride in our students' achievements, but there is something equally remarkable that fuels our sense of accomplishment – their unwavering passions. These interests not only propel them towards achieving greatness but also serve as exemplary models for the entire school community. 
We firmly believe that passions act as guiding stars, and thus, we foster an environment where students can embrace their innate talents and carve out career paths with a sense of purpose and conviction. Under the guidance of the enriching British Curriculum, our students embark on a transformative journey of self-discovery and personal growth, cultivating an environment where these passions transcend mere hobbies and become the driving forces that shape their future endeavours.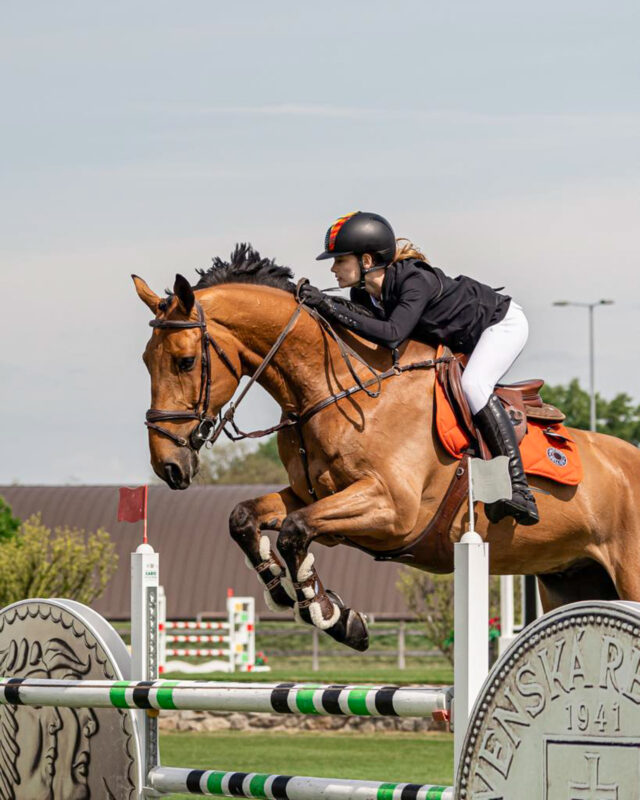 Our Year 9 student, Briana, began her remarkable string of successes in October 2020, when she clinched the runner-up position at the Romanian Youth Cup for Dressage in the Pony Category. She displayed her equestrian prowess at the Equestrian Winter Tour Show Jumping, securing First Place in the children's category for three consecutive days — a magnificent performance delivered with grace and relentless hard work. As if this wasn't ample testament to her skills, she replicated her triumph in another Equestrian Winter Tour Show Jumping event in March 2021, once again topping the podium on all three days. This led her to create history by winning the Winter Tour Show Jumping Championship final. 
As May 2021 rolled in, Briana shone at the Summer Tour Show Jumping Competition in Prejmer. She took the First Place in nine competitions and the second spot over three days, competing with two horses in two distinct categories. At the end of October 2021, she took First Place in a Show Jumping Competition at Equestria. Here, she debuted with her new horse, Diam's de Mazure, an elegant eight-year-old Selle Francais, and leapt to victory with a jump of 1.10 m. 
The following year, 2022, was nothing short of spectacular for Briana. In July, she participated in the International Show Jumping Competition in Tsaratsovo, Plovdiv. She started on a high note, winning the first day, placing third on the second, and ending up as runner-up in the Grand Prix competition, 1.20 m class. Her success continued at the International Show Jumping Competition in Bojurishte, Bulgaria, where she clinched top podium spots for two successive days and finished second in the Grand Prix competition, 1.20 m class, both individually and as part of the Romanian Children's Team.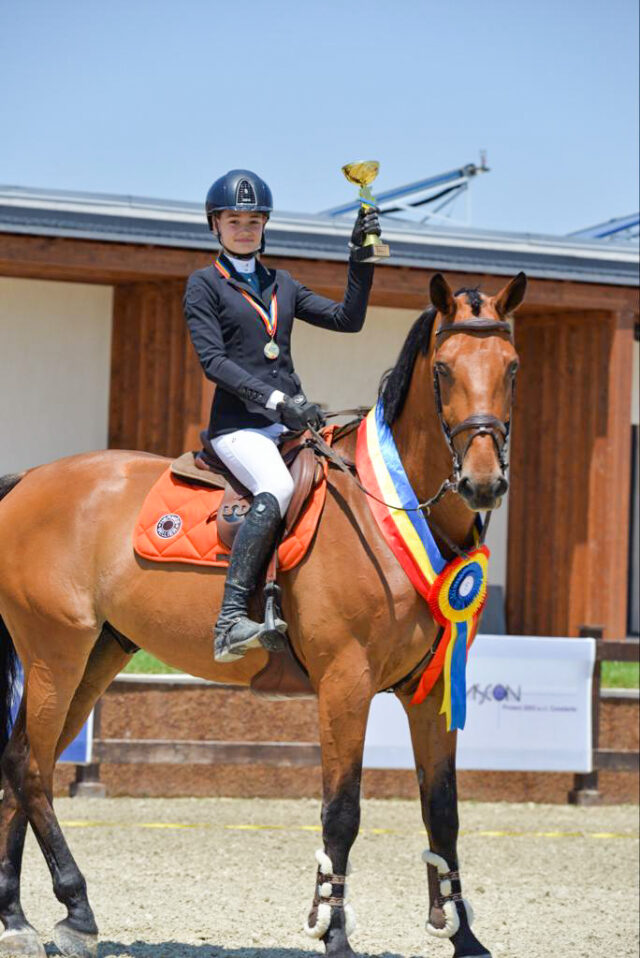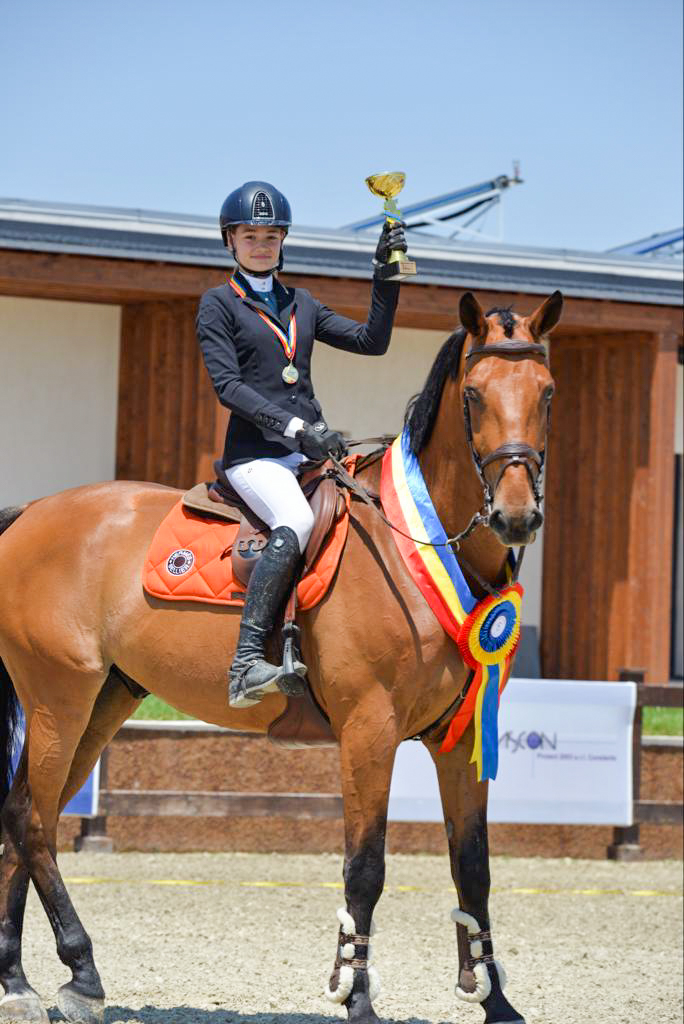 In September, she won two medals in two separate International Show Jumping Competitions organised in Romania at Vectra Horse Club. She won a Gold medal with the Romanian Children's team in the first competition and a Bronze medal at the Balkan Jumping Championship during the second competition.  
March 2023 brought more laurels for Briana, as she aced the Silver Tour competition, landing on the podium on all three days and impressively securing the First, Second, and Third Places on various days of the competition.
Far from being limited to equestrian accomplishments, Briana showcased her prowess at the Autovortex Robotics Competition in Seoul, South Korea, in the same month. Alongside her robotics team, she claimed two prizes at the World Robotics Championship in Houston, USA, triumphing with the 'Finalist Alliance Award' and 'Control Award'.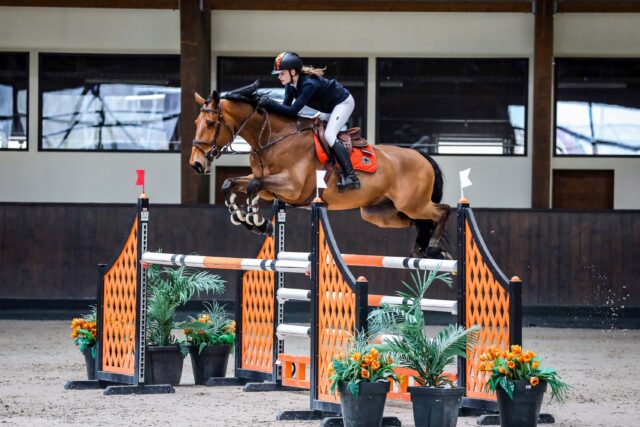 In May 2023, Briana's talents shone brightly across multiple disciplines. Her mathematical prowess earned her a Silver award in the Intermediate category of the UKMT maths competitions. Also, her equestrian excellence was on display as she participated in three international horse-riding competitions in Gorla Minore, Italy, and Samorin, Slovakia. With a consistent performance across all her rides, she secured multiple placements and further clinched a Silver medal with the Romanian Children's Team in the Nation Cup. 
During the last school weeks, Briana outdid herself once again by securing First Place and the gold medal in the Junior Romanian Cup with Diam's de Mazure. She also took the Third Place and the bronze medal in the Children Category with Promise Me, and came 5th with Charmant in the Senior team competition for her club Steaua Bucuresti. Next plan is the European Championship, to Italy where she will participate. We are eager to witness her performance and wish her the best of luck! 
Briana's hard work, dedication and exceptional achievements make her a true role model for aspiring athletes and people who want to succeed in their ventures. We are proud of her accomplishments and are excited to see what the future holds for this talented individual.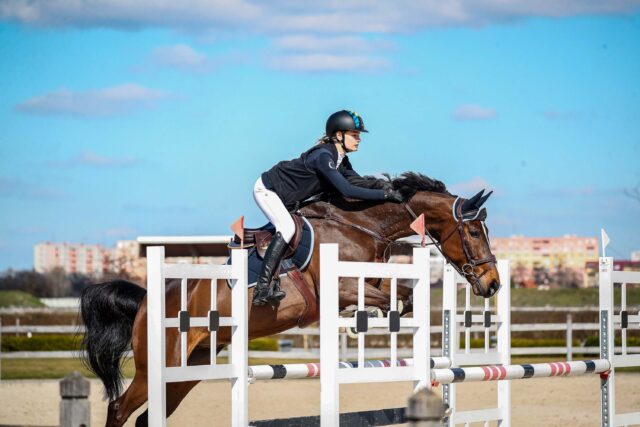 ---
Please note that the British School of Bucharest is not responsible for the content on external pages and, as usual, we advise you to monitor your children's online activity.