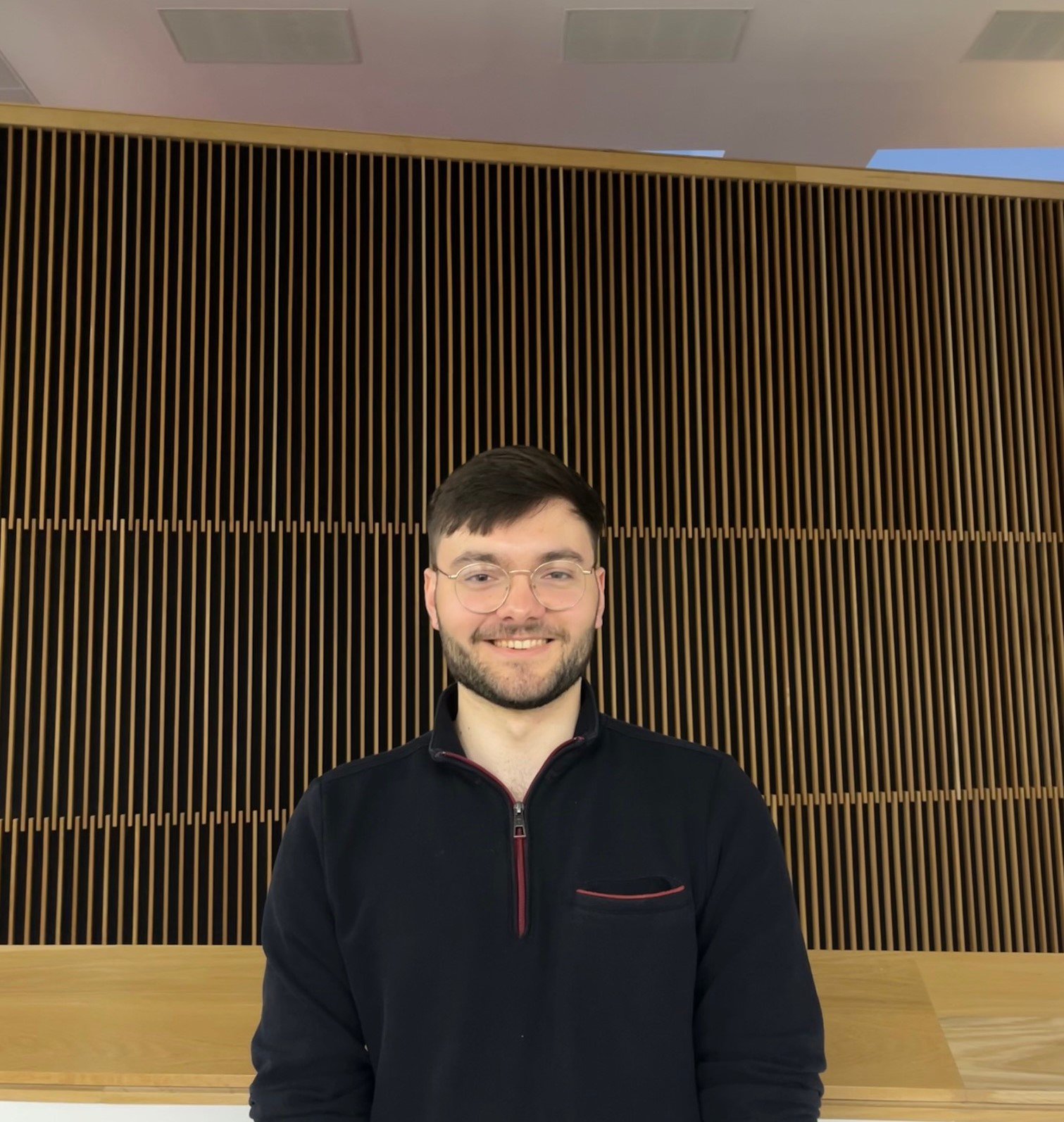 In Search of the Future at the Interface of Technology and Business
Sasa, a former BSB student who graduated in 2019, began his journey into higher education by studying Computer Science and Engineering at TU Delft in the Netherlands. As he found his way around this technical field, he quickly realised that his true interests lay at the intersection of Technology and Business. This realisation led him to change his academic path and study Information Technology Management for Business at the University of Manchester. The unique blend of business and technology that this course offered, combined with the vibrant student life in Manchester, made it the perfect fit for Sasa. Find out more about Sasa's experience at university, his ambitious plans for the future and the crucial role BSB has played in his journey.
What university did you attend? What made you choose your course?
So I had a slightly less straightforward path than most. Upon graduating from BSB I studied Computer Science and Engineering at TU Delft in the Netherlands, however, quickly realised that while I am indeed passionate about technology my interests lie more so in the intersection of business with technology. Following this realisation I applied and started studying Information Technology Management for Business at the University of Manchester. I was particularly drawn to the course as I felt it was one of the few that really focused on meshing technology and business together, as opposed to teaching them as two entirely different concepts. I also found the course's heavy employer engagement and career focus, as well as Manchester being a city that I felt would be perfect for a student experience – being neither too small nor too large.
How is university – what did you enjoy and what were the challenges?/ How did you get on?
I've been loving university. Moving away from Bucharest to a different country is an experience that really gets you out of your comfort zone but is an amazing opportunity to get to know yourself and your interests better. I really enjoyed the structure of my course, which was very project based and had a large component of group work – this I feel really helped my personal development in terms of communication and leadership. I've also really enjoyed the wide variety of extracurriculars available, from joining sports teams, professional societies or niche passion ones. There's definitely been quite a few challenges, especially in my first year which was impacted by COVID, but the University as well as the friends I made there provided a strong support network which made sure that all the challenges could be overcome with a bit of resilience.
What's your next plan?/ What are you doing now?
Over the past year, I have undertaken an Industrial Placement (year-long internship) in Cybersecurity at a Financial Institution. This experience not only enhanced my technological expertise but also provided valuable insights into my career aspirations. While I found the internship enjoyable, I believe that management consulting aligns better with my skills and interests. Therefore, my plan for the summer is to pursue an internship in this field. However, at this stage of my career, I recognize the importance of keeping an open mind and nurturing curiosity about various opportunities, and I am also exploring options including entrepreneurship.
How did BSB help you achieve your goals?
I joined BSB when I was 5 years old, and as such it naturally had a huge impact on my upbringing. The main things that stand out are the small and supportive class sizes, which I feel really helped build my confidence, and the close collaboration with teachers really allowed me to deepen my knowledge of the core materials. Participating in Ms Citron's debating CCA and competitions has also had a huge impact in terms of developing my communication skills, as well as ability to remain calm under pressure which I have found invaluable in both university and professional life. There are a million other things I am grateful to BSB for developing, ranging from native fluency in English to cultural awareness, among other intangibles.
When did you graduate from BSB? Any particular memories that stand out from your BSB years?
I graduated from BSB in 2019 and was there for over a decade so there's been a lot of memories. A few that really stand out to me were the rampant football win against ISB, the interesting conversations we had in A-Level history classes and the debating trip to Dubai.
Any achievements or contributions that you are really proud of?
The achievements that I'm proudest of in university are all related to my involvement in the student and wider Manchester community. In my 2nd year I was elected President of my course's society, and I was also involved in a social impact consulting organisation. All these really helped push me into developing a stronger sense of self and desire to work on developing the student community. To BSB students I'd encourage building on the emphasis on extracurriculars that BSB has, and making sure you get involved in them while in university too.