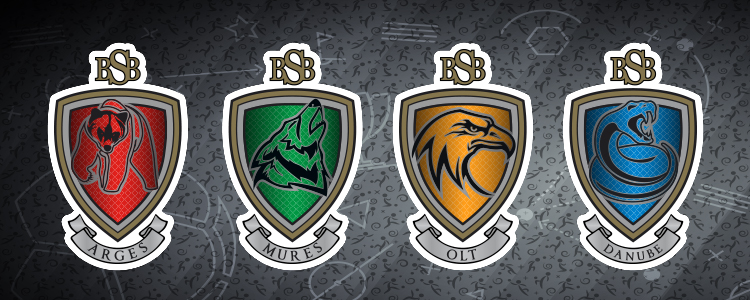 There's No Place Like BSB
When our students join the British School of Bucharest, we place them in one of the four academic Houses: Arges, Mures, Danube and Olt, named after the four major rivers in Romania. The House system is an essential part of the British Curriculum and BSB School life because it encourages our children's team spirit and sense of belonging. Our students elect their House Captains and proudly wear their House colours of green, yellow, red and blue in sporting, academic and cultural activities. For every victory, good deed and act of kindness, they receive House Points that rewards their effort and involvement.
At the end of last year, we updated the House Points system to inspire more students from Secondary School to engage in competitions and activities. We switched from awarding Merits to House Points only to make the rewards system more streamlined. Unlike Merits, all House Points are added to the student's House total and contribute towards winning the House Cup at the end of the year. Each month the House Points are reset without affecting the student's score.
There is also a special reward for students who demonstrate sustained commitment to the School community or work on a unique project: the coveted 'Golden House Point'. Teachers and Teaching Assistants award this limited prize, the equivalent of five House Points, to those students who distinguish themselves. Every time a student wins the 'Golden House Point', Form Tutors, Heads of Key Stage and the Secondary Leadership Group are notified and we celebrate the student in assemblies.
Our parents can also track the number of House Points their child has on My School Portal and the total will appear on the end-of-term report.
While the House System encourages every student to work hard in lessons and in the School community to bring glory to their House, it also celebrates our students and their achievements. Moreover, while the House Cup is quite an incentive, winning it is as important as working towards it because it reinforces that everything worth having is worth fighting for, as a community and as an individual.
---
Please note that the British School of Bucharest is not responsible for the content on external pages and, as usual, we advise you to monitor your children's online activity.