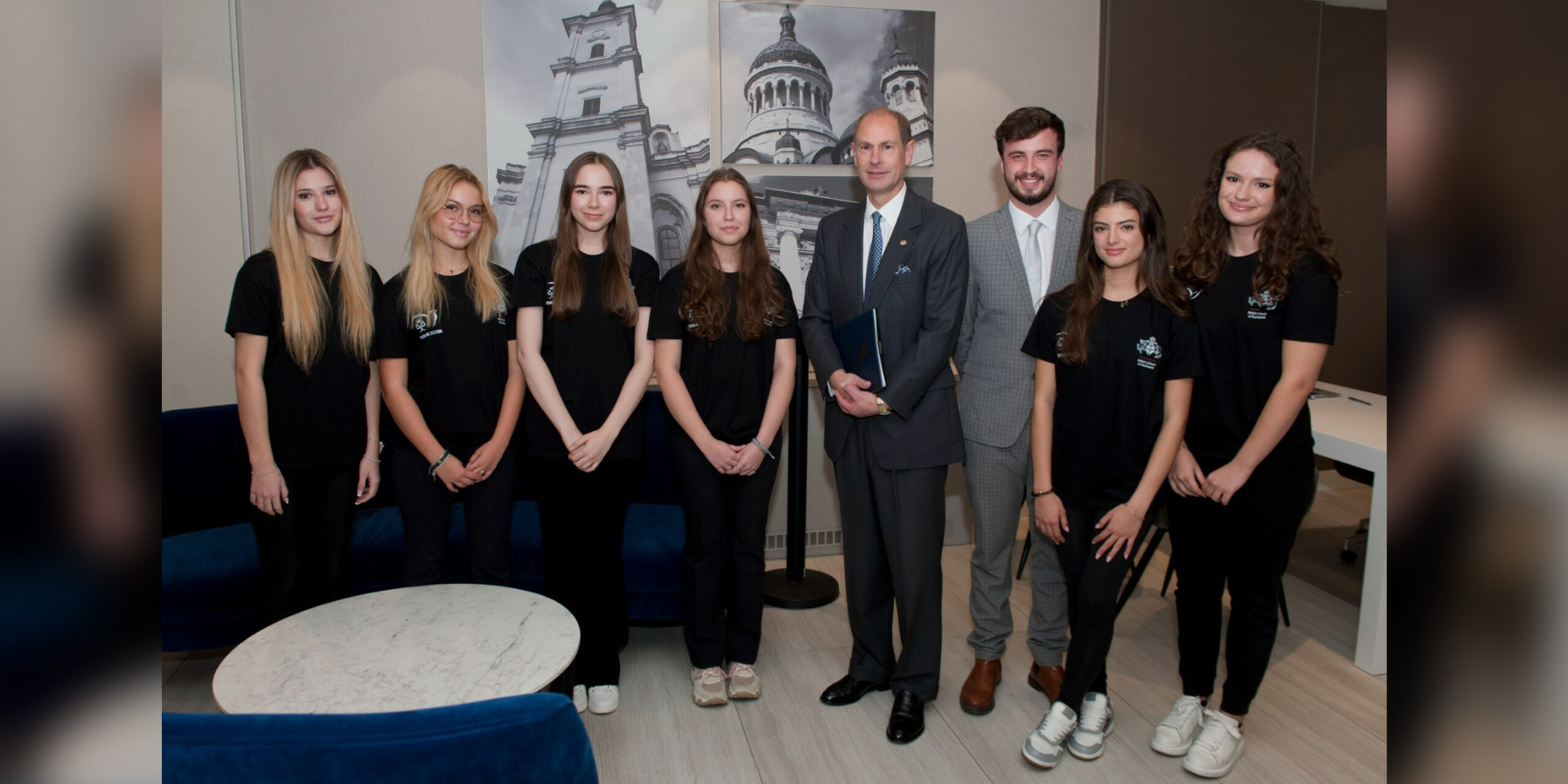 An Unforgettable Experience: The Global Award Forum 2022
The Duke of Edinburgh's International Award Romania Foundation hosted the Global Award Forum event that took place in Cluj. This event provided an opportunity for young people from all over the world to come together, share their stories and achievements, network with their peers and experience a once-in-a-lifetime opportunity.
This year, hundreds of students and delegates from various countries performed theatrical pieces and music in front of members of the British and European Royal Families, including HRH Prince Edward.
To commemorate this historic occasion, our students performed a drama sketch and music throughout the week
The British School of Bucharest's students performed two pieces: "A Song from a Secret Garden," a rather melancholy, calm and quiet piece, and the beautiful "Blue Danube," which is a bit more well-known and much more cheerful and upbeat. The audience was taken on an emotional journey, and our BSB students said it was a lot of fun to be there.
What were our students' expectations before they went to the Global Award Forum event
When asked what their expectations were for the event, the students replied that they were initially scared, nervous and stressed. Of course, they were excited to see HRH Prince Edward, Count of Wessex and other members of the European Royal Families.
The experience turned out to be absolutely incredible, and they perceived everyone to be helpful before and after the performance.
They had the chance to perform in front of HRH Prince Edward, Count of Wessex, HM Margareta, Custodian of the Romanian Crown, HRH Prince Guillaume of Luxemburg, and other Royals. Everyone was supportive, and they congratulated them, and our students felt very valued.
Our students were very grateful to be there and were happy to have accepted this challenge. The fact that such an important person was in the audience watching them made them feel fantastic. They were all very proud of themselves because they had all done very well after many hours of rehearsing and practising and the stress of learning the lines or messing up.
Such an amazing opportunity happens once in a lifetime; our students found it extremely interesting to have a really nice time and become better friends with the people around them.
Congratulations to our Year 12 students, Catrina, Sara, Thea, Delia, Elena and Anya, for their performance of a drama sketch led by Mr Sam Kennedy, our Drama Teacher, LAMDA Coordinator, Head of Olt House & Head of Year 8 and Mrs Lynne Sharp, our Head of Performing Arts & Music Teacher and to our Year 13 students, Stephanie and Harriet, who performed the musical pieces under the direction of Mr Douglas Williams, our EAL and ESL Teacher and the Duke of Edinburgh's International Award Coordinator.
November 2022
---
Please note that the British School of Bucharest is not responsible for the content on external pages and, as usual, we advise you to monitor your children's online activity.