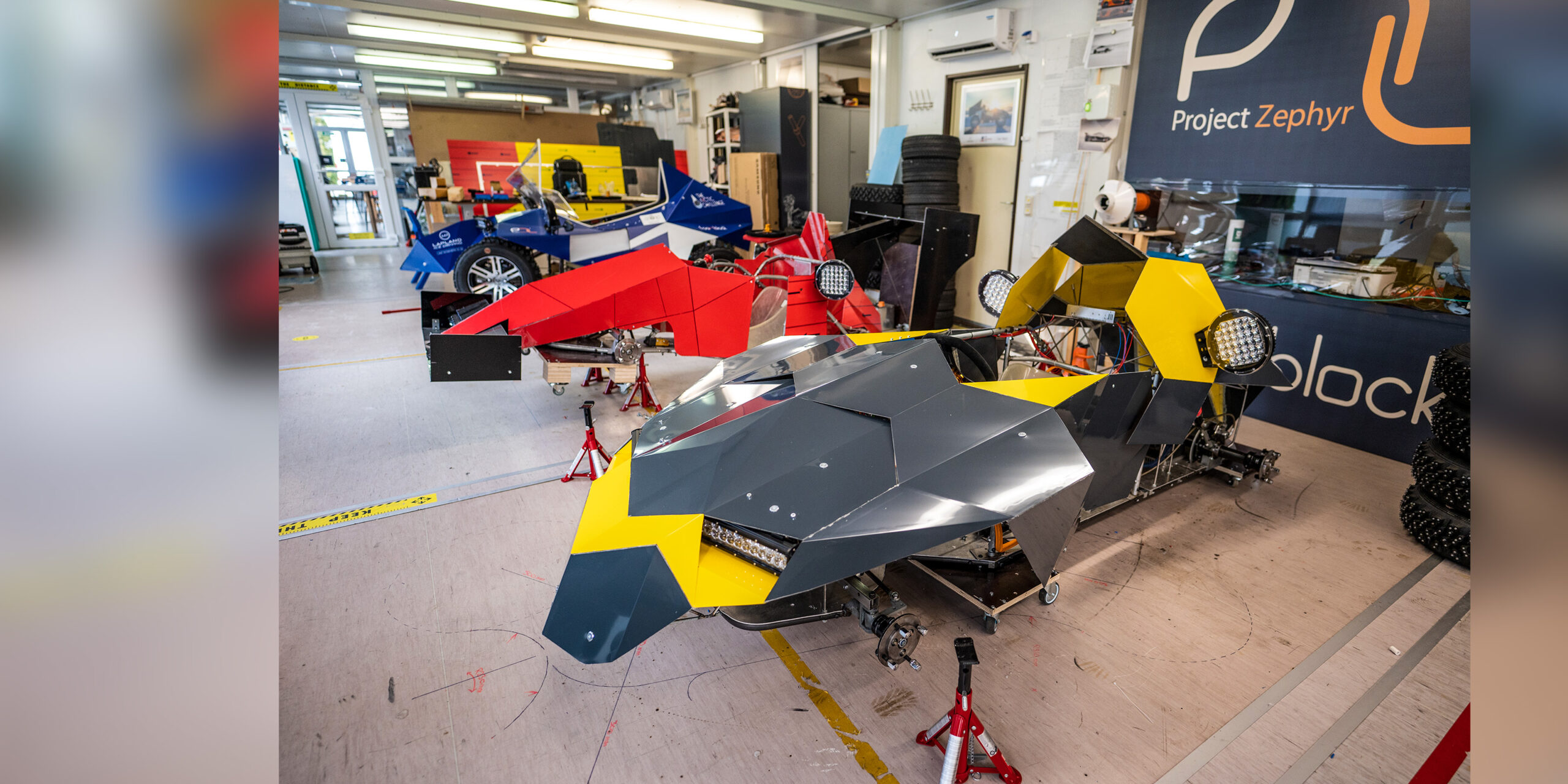 The Arctic Challenge: Self-built Electric Vehicles on the Ultimate Test Drive
It's a big week for our students at the British School of Bucharest. They are embarking on an ambitious journey to the stunning Arctic landscape of northern Sweden to take part in the Arctic Challenge. The Arctic Challenge is an educational programme at BSB developed by Foamblock. The challenge involves electric vehicles driving on an F1 track carved into a frozen lake, where they will experience the thrill of driving on snow and ice.
At the Arctic Challenge, our students will test the electric vehicles they have built as part of Project Zephyr. This is an educational programme designed for students through hands-on activities in science, technology, engineering, art, mathematics (STEAM) and more. They also have the opportunity to learn about business, law, marketing, teamwork, leadership and other valuable skills. The aim is to raise a generation of people who can develop robust solutions for the future that will stand the test of time. We hope that through Project Zephyr, students will be able to find a suitable path for their life after school.
This is the second year our students will participate in the Arctic Challenge. This year our students will take three cars they have built to demonstrate their technical skills while enjoying the spectacular Arctic landscapes of northern Sweden. The activities and experiences perfectly balance education and sustainable innovation, adventure, and fun, making it an unforgettable experience for all involved.
As sustainable innovation is encouraged, this is a valuable learning opportunity for students interested in developing solutions for the future. The challenge will encourage students to think creatively and strategically and to consider the impact of their designs on the environment.
Through the Arctic Challenge, our students learn to consider a range of factors when building their electric cars, including power consumption, battery life and how they will perform on ice and snow. They must work together as a team to develop the most effective strategy to finish the race and overcome the challenges along the way.
The Arctic Challenge is not only a test of students' technical skills but also their resilience, adaptability and problem-solving abilities. Participants must think quickly and be prepared to adapt their plans as conditions change.
The journey will be mentally and physically challenging for each student, but we wish them the best of luck and the courage to persevere through it.
Overall, the Arctic Challenge is an excellent chance for students to learn valuable lessons that will stay with them for a lifetime. The trip will be an incredible opportunity for personal growth and development and an experience that will challenge, inspire, and leave them with a sense of fulfilment that they will carry with them forever.
March 2023
---
Please note that the British School of Bucharest is not responsible for the content on external pages and, as usual, we advise you to monitor your children's online activity.