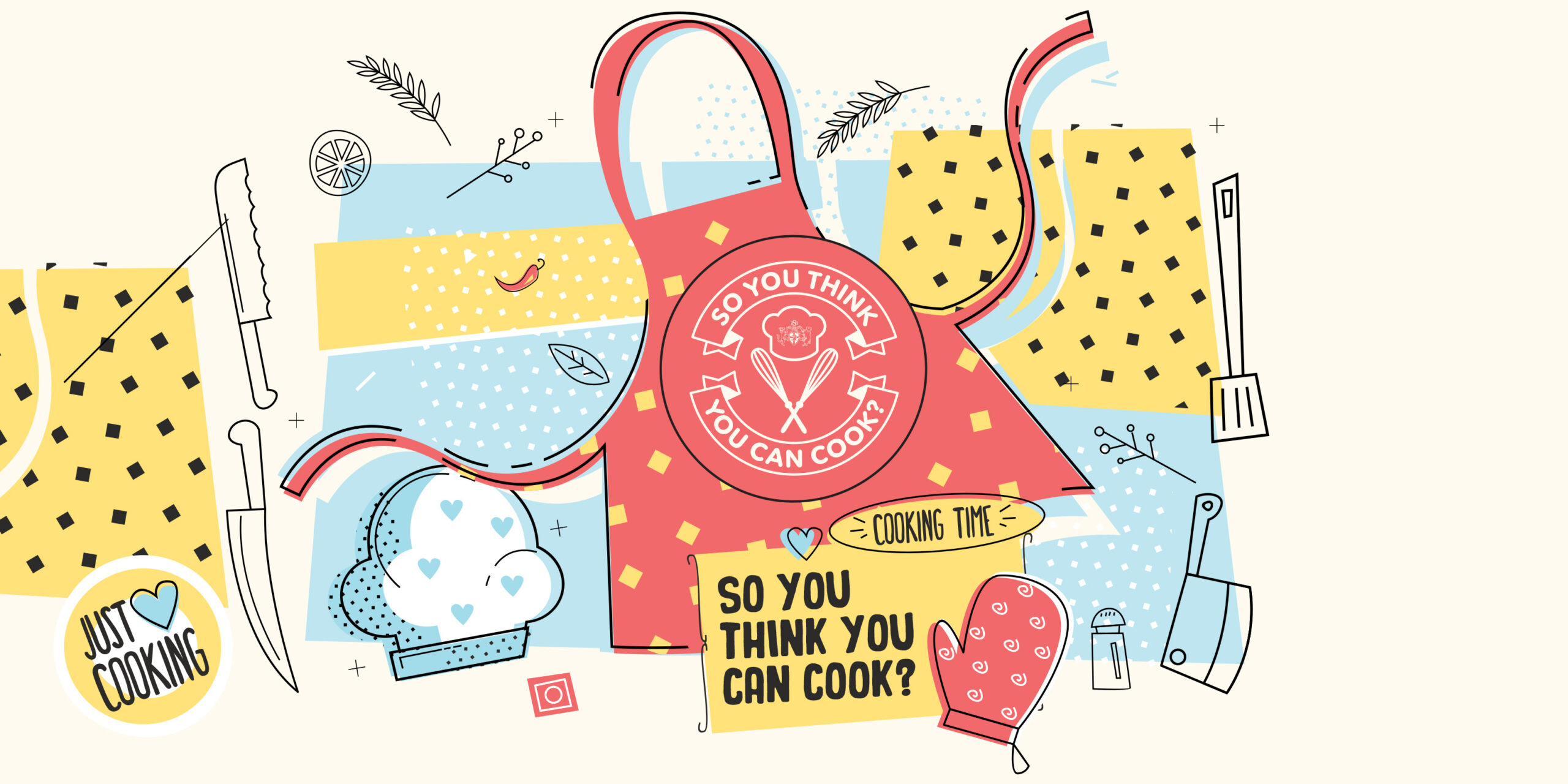 So You Think You Can Cook? 2022 Edition
'So You Think You Can Cook?', our cooking competition came back after a two-year   hiatus. The cooking challenge took place over the course of three days, on 29th, 30th and 31st March. The BSB Food Technology Studio once again hosted our junior chefs' showcase of culinary talents and abilities.
Pupils and students in two age categories competed again this year: Primary (Years 5 and 6) and Secondary (Years 7, 8 and 9).
SYTYCC – a look behind the scenes
A little competition makes a great learning environment. When you add cooking to the mix, pupils and students can discover hidden talents and abilities while acknowledging the importance of healthy eating and learning valuable life skills.
For the past several years, the BSB Technology Studio has been the home of our friendly cooking competition. BSB students put on their aprons, prepared their kitchen utensils and competed in front of a top-notch jury.
In the Preliminary Competition, contestants had to create a 'Signature Dish' in one-hour or less. All participants had to consider how to apply their creative culinary skills to meet the judges' requirements, from keeping waste to a minimum, to making sure they prepared the best dish within the one-hour time allotment.
This knock-out stage decided who advanced to the Final Competition. Their cooking skills, talents and work discipline was then put to a final test, when they had to cook a two or three-course meal.
In the Final Competition, up to six children competed in two rounds (for Primary pupils) or three rounds (for Secondary students). This year, the chosen dishes were:
Round 1: Appetiser (Gazpacho), 30 minutes
Round 2: Entrée (Potato gnocchi with sauce), 60 minutes
Round 3: Dessert (Lava cake), 60 minutes
The judges evaluated their performances by considering how each dish was presented on a scale of 1 to 10, in the following categories: Taste, Presentation, Creativity and Complexity.
The Final Competition took place on 31st March for both Primary pupils and Secondary students.  
Let's take a look at the judges
Mr. Liviu Popescu always followed his passion for fine taste and shaped it into many forms. He is a HORECA entrepreneur and the co-owner of Fratelli Group, one of the most successful business ventures in the local industry.
Mrs. Diana Bart loves to create and lets inspiration guide her way. She is a journalist, TV personality and interior designer who enjoys cooking and sharing her wonderful recipes with the BSB community.
Mr. Jon Smith is no stranger to the BSB community. He joined the British School of Bucharest in 2015, as a teacher in the EAL Department. He is a fan of organising engaging and wonderful cooking activities with our Primary children.
The competition
On the first two days of the 'So You Think You Can Cook?' competition, our young chefs from Primary and Secondary put on their aprons and their culinary skills to work under the sharp eyes of the judges. They had to prepare their best 'Signature Dish' to impress and move on from the Preliminary Round of our competition.
On the third and final day of the 'So You Think You Can Cook?' competition, held during #BSBCookingWeek, the competitors' cooking skills, talents and work discipline were put to the definitive test in the final rounds.
It was a wonderful event and BSB would like to thank everyone involved, especially our judges, Mr. Liviu Popescu, Mrs. Diana Bart, Mr. Jon Smith and our fantastic aspiring chefs for a beautiful edition. We hope this culinary event has inspired children, brought joy and excitement and allows them to learn and practise skills invaluable in their future lives.
You can enjoy some of the best moments of this year's competition in our highlights reel/ highlights video.
Read more about the competition here in the School magazine, 2022 Spring Issue.
Preliminary Rounds
Finals

April 2022
---
Please note that the British School of Bucharest is not responsible for the content on external pages and, as usual, we advise you to monitor your children's online activity.