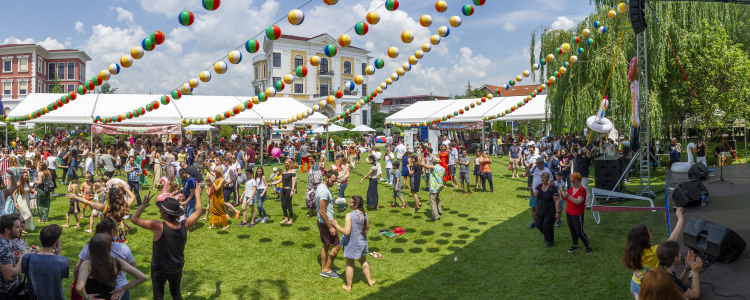 Summer Fair 2019
Starting with performances from our students all the way through the Staff Band and Kaoma, the activities organised by students and teachers such as 'Soak the Teacher' or the 'Human Fruit Machine', food stalls and our partners' stands, every single activity on our schedule turned out to be fantastic.
Congratulations to Maria, the Primary winner of BSB's Got Talent, for her lovely performance of "We are the Champions" and Aylin, the winner from Secondary, for her wonderful solo performance. A massive congratulations to all other participants for making it so far into the competition.
Seeing everyone from the BSB Community, students, teachers, parents and other guests come together to dance the Lambada, or seeing younger children running around and having fun, we are so proud to have had the opportunity to host this wonderful event. We would like to thank and congratulate everyone involved – this year's Summer Fair will be remembered for a very long time.
June 2019
---
Please note that the British School of Bucharest is not responsible for the content on external pages and, as usual, we advise you to monitor your children's online activity.