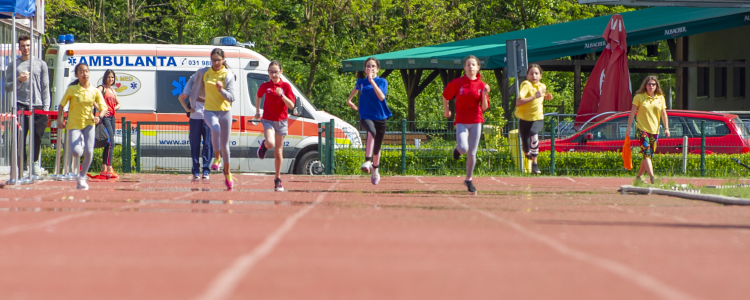 Sports Day 2019
This year's Sports Day once again turned out to be exceptional. Sports Day is all about School Houses competing for a trophy, and we were so delighted to see how this event brought student teams together in a spirit of good nature and fun. They displayed incredible sportsmanship and encouragement to bring their House Teams as many points as possible. We had over 300 students attending so a wide range of events were set up to allow everyone to contribute to their teams.
For the Award Ceremony, we had a special guest, Catalina Ponor, Romanian Olympic Gold Medalist in Gymnastics, to present the winning House Team with the trophy. She gave a lovely speech where she motivated students to keep enjoying sports, as physical exercise is so necessary for a healthy lifestyle. As she very wisely said, everyone who attended Sports Day was a winner!
May 2019
---
Please note that the British School of Bucharest is not responsible for the content on external pages and, as usual, we advise you to monitor your children's online activity.