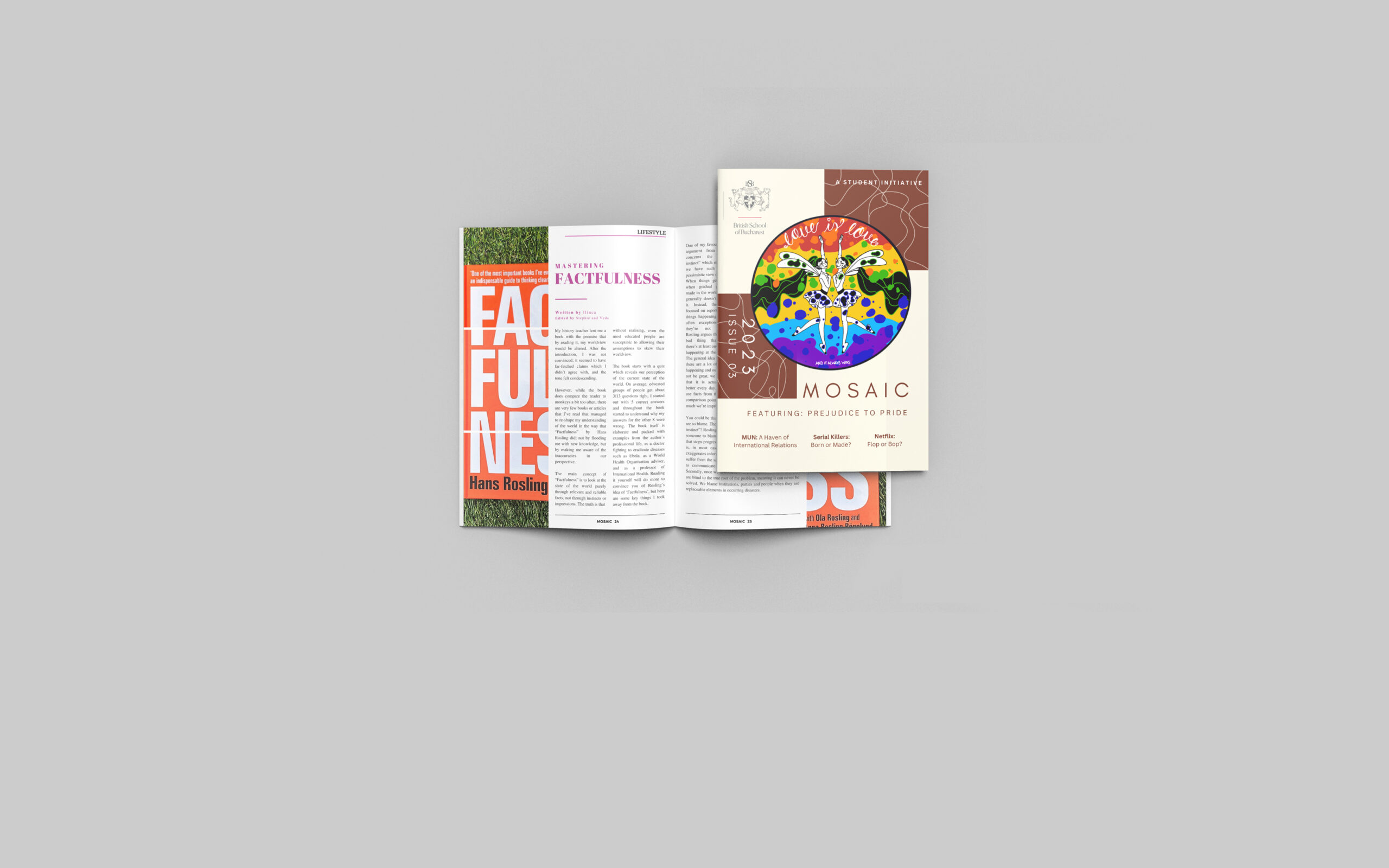 Mosaic Magazine 2023: BSB's Fusion of Creativity and Intellect in its Third Edition
The synergy of creativity and intellect shines through when pencils dance upon paper, nimble fingers race across keyboards, and the brilliance of young minds converge. At the British School of Bucharest (BSB), students are not merely learners; they are profound thinkers. Their school magazine, embodying the essence of international education based on the National Curriculum for England, becomes a reflective surface for their deep explorations into socio-cultural themes, global current affairs, and in-depth research topics. This intellectual tapestry is then shared with the wider BSB community and beyond.
Mosaic Magazine is more than just a publication; it's a testament to the effervescent energy and dynamism of the British School of Bucharest. It's not merely a collection of articles but a mosaic of thoughts, ideas, and narratives, meticulously curated by the dedicated BSB Reporters. This edition weaves together literature, science, art, and contemporary global issues, presenting a rich tapestry of narratives.
BSB Reporters' Endeavour: Decoding Mosaic Magazine 2023's Essence
The magazine's distinctiveness stems from its unwavering commitment to celebrating the diversity and talent inherent within the academic environment and its dedication to amplifying their voices. Mosaic Magazine offers readers insights into thoughtfully penned articles, such as a detailed exploration of 'World Bank Project: Rural Romanian Schools', and tributes to pioneering figures in science like 'The Mother of Wi-Fi: Women who Revolutionised Science'. The literary expertise of BSB's scholars is evident in reviews such as 'Where the Crawdads Sing: A Literary Review', while topical discussions like the 'Post-Pandemic Mental Shake' capture the zeitgeist of today's world.
BSB's Commitment: Showcasing Artistic and Intellectual Pursuits
Serving as a bridge between academia and artistry, Mosaic Magazine captures diverse viewpoints and visual wonders, offering readers an insightful look into the world's changing dynamics. It stands as an inspiration beacon, motivating its contributors and readers alike.
With the third edition of Mosaic Magazine, the enduring spirit of exploration, creativity, and intellectual growth at the British School of Bucharest is heartily celebrated.