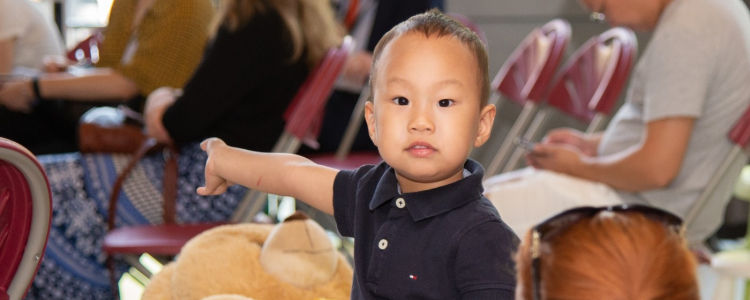 Early Years Open Morning, a great BSB event and a unique opportunity for parents and children to visit us!
Last Wednesday was truly successful, with parents and their children, aged 2 to 5, taking part in our Early Years Open Morning event! They spent 3 fun- filled hours touring our great BSB campus and impressive facilities. They all enjoyed the amazing activities, both indoors and outdoors.
We were happy to see the interest shown by parents, who wanted to find out how our BSB teaching staff take care of children taking their first independent steps and they also wanted to know more information about The Early Years Foundation Stage: Pre-Nursery, Nursery and Reception. They were impressed by our unique team of teachers and the relationship between them and the children. They were equally impressed by the special care and the safe, secure and happy environment we have here, at BSB. The Food Technology Studio, our Tree House and the science garden were also mentioned by the parents, as really interesting places for children to learn, relax and have fun. The children were really excited about all the activities in which they could take part.
At the end of the tour, both children and parents had the opportunity to taste the food pupils eat on a daily basis at British School of Bucharest. It was highlighted at this stage, that for EYFS, snacks and lunch are included in the school fees. They were delighted to see that we are taking care of every single aspect, providing healthy, tasty and fresh meals, with nothing pre-cooked or fried. It's all about keeping a balanced diet.
Those who couldn't take part in Early Years Open Morning and want to visit us, can do so anytime, even while on vacation. You are all more than welcome to join our BSB family! What do you have to do? Complete the registration form and book a visit on our website. We can't wait to meet you and present to you our campus and all its facilities!
---
Please note that the British School of Bucharest is not responsible for the content on external pages and, as usual, we advise you to monitor your children's online activity.