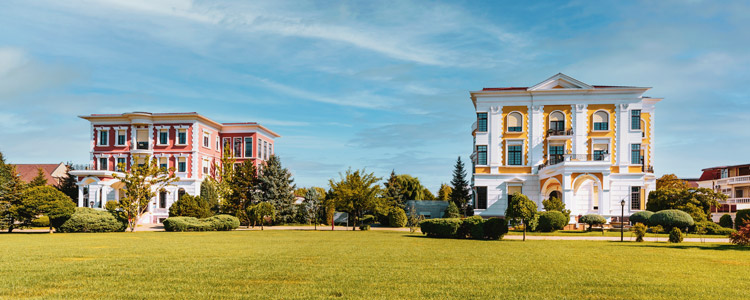 Change of Leadership in the 2021-2022 Academic Year
After making outstanding contributions to our School's success since his arrival in 2012, our esteemed Headmaster, Mr. Philip Walters is moving forward to another position as Head of the Advisory Committee at the end of this academic year.
His outstanding contributions have helped to make BSB one of the top British international schools in Europe. He will continue to offer invaluable insights towards the continued development of the BSB community as we strive for continued success.
We want to thank him for his hard work and dedication and for being an inspiration to every BSB student that passed through our doors.
This brings us to another special announcement! As a highly prestigious role in British Overseas education, we were able to attract an outstanding field of candidates and have now concluded the process of recruiting our next Headmaster.
We're delighted to inform you that Mr. Grant Gillies, the current Senior Vice Principal at Doha College in Qatar, will be joining us from August 2021 in the Headmaster's position. Mr. Gillies has garnered vast experience in a multitude of Headships in the UK and around the world.
Mr. Grant Gillies studied at Edinburgh University and has even worked at national level, writing policy and being involved in the writing of teaching standards for all Scottish teachers and ensuring the highest standards across all schools nationally.
We're delighted to welcome him to the British School of Bucharest!
"I am delighted that we were able to attract a very strong field of applicants for the role of Headmaster at BSB and I am confident that Mr. Gillies will be hugely successful working alongside our terrific team in the management and operation of the School and the holistic education that we offer. Personally, I am looking forward to working closely with the Board to help where I can with further strategic growth and development", said Mr. Philip Walters.
We are all very excited for this next step in BSB's journey and are confident that this will cement our position as one of the top international schools in the world.
We wish both Mr. Walters and Mr. Gillies success in their new roles at BSB.
---
Please note that the British School of Bucharest is not responsible for the content on external pages and, as usual, we advise you to monitor your children's online activity.