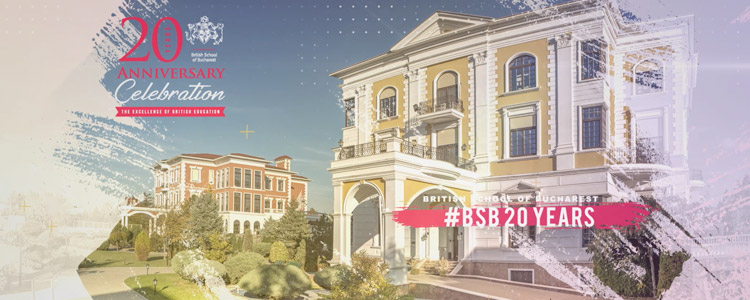 Celebrating 20 Years of Excellence
Twenty years have passed since we first opened our doors to bright and curious minds from all over the world. Generations of children, with their heads full of dreams and their hearts full of hope, have entered our classrooms, only to exit them as young adults with an excellent future in front of them.
Since the beginning, our students have been at the heart of what we do and of who we are. We have learned from each generation that looked to us for guidance and they have taught us as much as we have shaped them. Their dedication, ambition and resolve have been an inspiration to us, teachers and staff, and continue to strengthen our purpose to this day.
For these past 20 years, our mission has been to provide an excellent education for our children but also to raise young adults that value self-control, honesty, respect, equality and concern for others. We're incredibly proud to have supported them on their journey and to have contributed to their outstanding development as remarkable human beings.
Even now, we aim to continue to nurture confident, motivated and determined young people, to realise their full potential, to live a good life and at the same time to become a supporting member of their communities. As such, we've provided them with an environment that makes them flourish and where they feel at home. They have turned the classrooms and laboratories into their playgrounds, where they discover the world and where they start their journey towards a better future.
We celebrate the accomplishments of our students and we are incredibly proud to have contributed to their vision for the future. After 20 years, we at the British School of Bucharest have become a strong community, driven by excellence inside and outside the campus that continues to support the next generation of bright minds.
---
Please note that the British School of Bucharest is not responsible for the content on external pages and, as usual, we advise you to monitor your children's online activity.