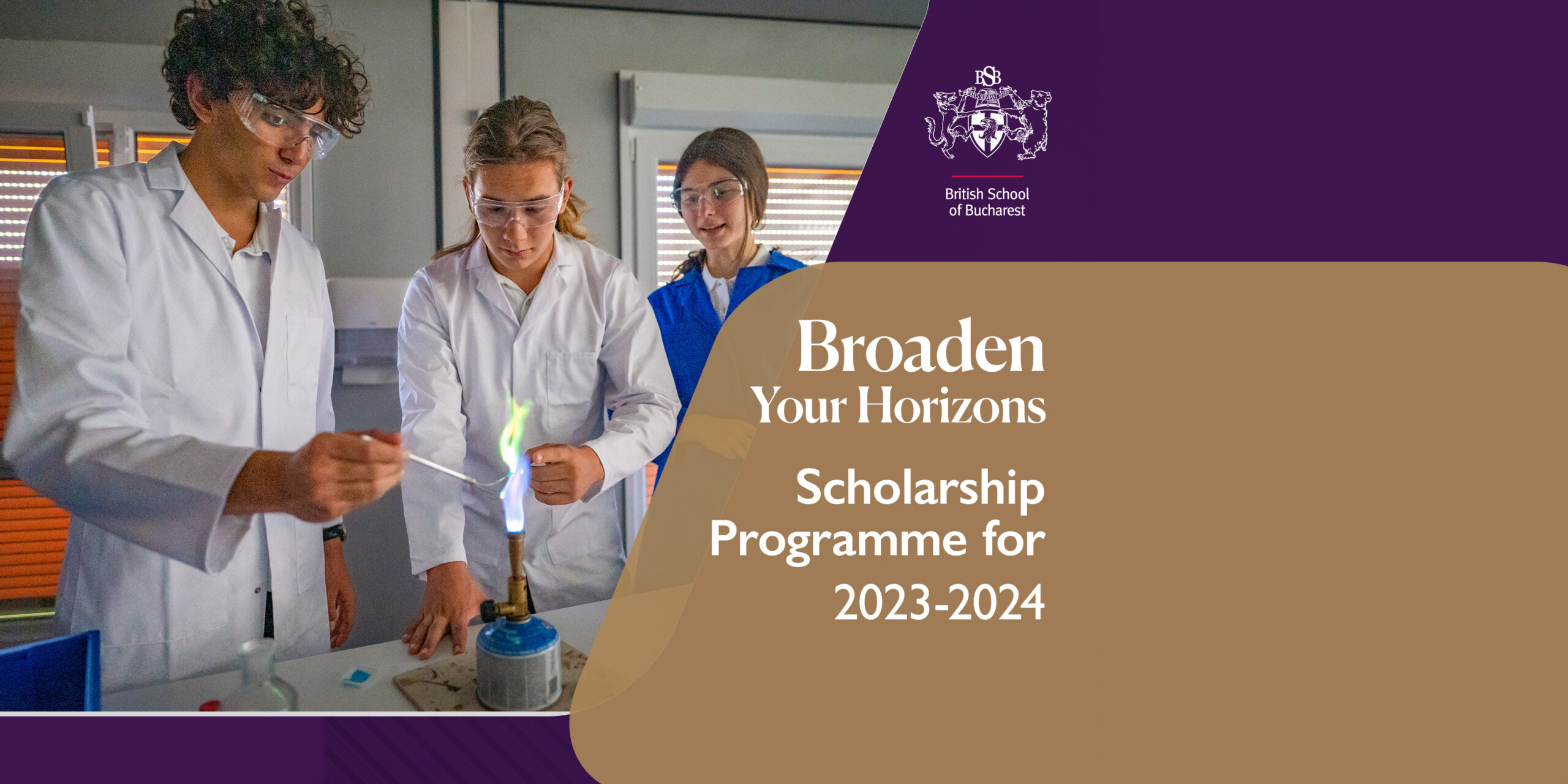 BSB Scholarship Programme 2023-2024 'Broaden Your Horizons'
We are thrilled to announce the launch of our BSB Scholarship Programme, `Broaden Your Horizons`. This is a remarkable opportunity for talented and dedicated students to reach new horizons, receive recognition for their achievements and make a positive impact on the world. We look forward to students entering Year 10 (the IGCSE programme in the British curriculum) and Year 12 (the 'gold standard' A-Level programme in the British curriculum) for the coming academic year; whether they are studying in state or private schools.
Embrace Opportunities and Realise Your Dreams
It is a great joy for us to be able to offer dedicated students the opportunity to fulfil their dreams and to support them in their academic and personal growth. It is an extraordinary chance for them to reach their full potential and for society, which will benefit from their exceptional knowledge and skills. We are eager to meet those remarkable young people with fantastic results and abilities who desire access to excellent education, fitting their capacities and aspirations for a bright future. – Mr Jason Porter, our Head of Secondary.
The BSB Scholarship Programme appreciates and rewards talented, ambitious students who demonstrate passion, drive and commitment. Aspiring students can have the opportunity to develop both personally and professionally by taking advantage of the bespoke and unique resources offered by BSB.
The BSB Scholarship Programme aims to offer access to quality education and to support the realisation of students' dreams. Through this programme, students can thrive and become outstanding citizens who will shape the future of our world, as well as become members of the Alumni network 'family' of students who have left BSB, who are making a difference in the world now and who frequently stay in touch with each other.
This year marks ten years since the British School of Bucharest launched its first scholarship programme. Students who took advantage of this opportunity in the past are now studying at renowned universities abroad and working in sought-after fields.
The application period begins on 10th February and ends on 15th March 2023 at 13:00. All eligible candidates must submit their application by the deadline, including the online application form and supporting documents such as registration forms and school reports. We strongly recommend submitting your application before the deadline, as late applications will not be considered.
Successful candidates will be invited for an interview on 18th March, followed by a GL Assessment cognitive ability test (CAT). Those entering the second testing stage will then take English on 25th March. The results will be announced on 7th April 2023. Scholarship holders can receive grants to cover all or part of their tuition fees, ranging from 10% to 100%.
February 2023
---
Please note that the British School of Bucharest is not responsible for the content on external pages and, as usual, we advise you to monitor your children's online activity.