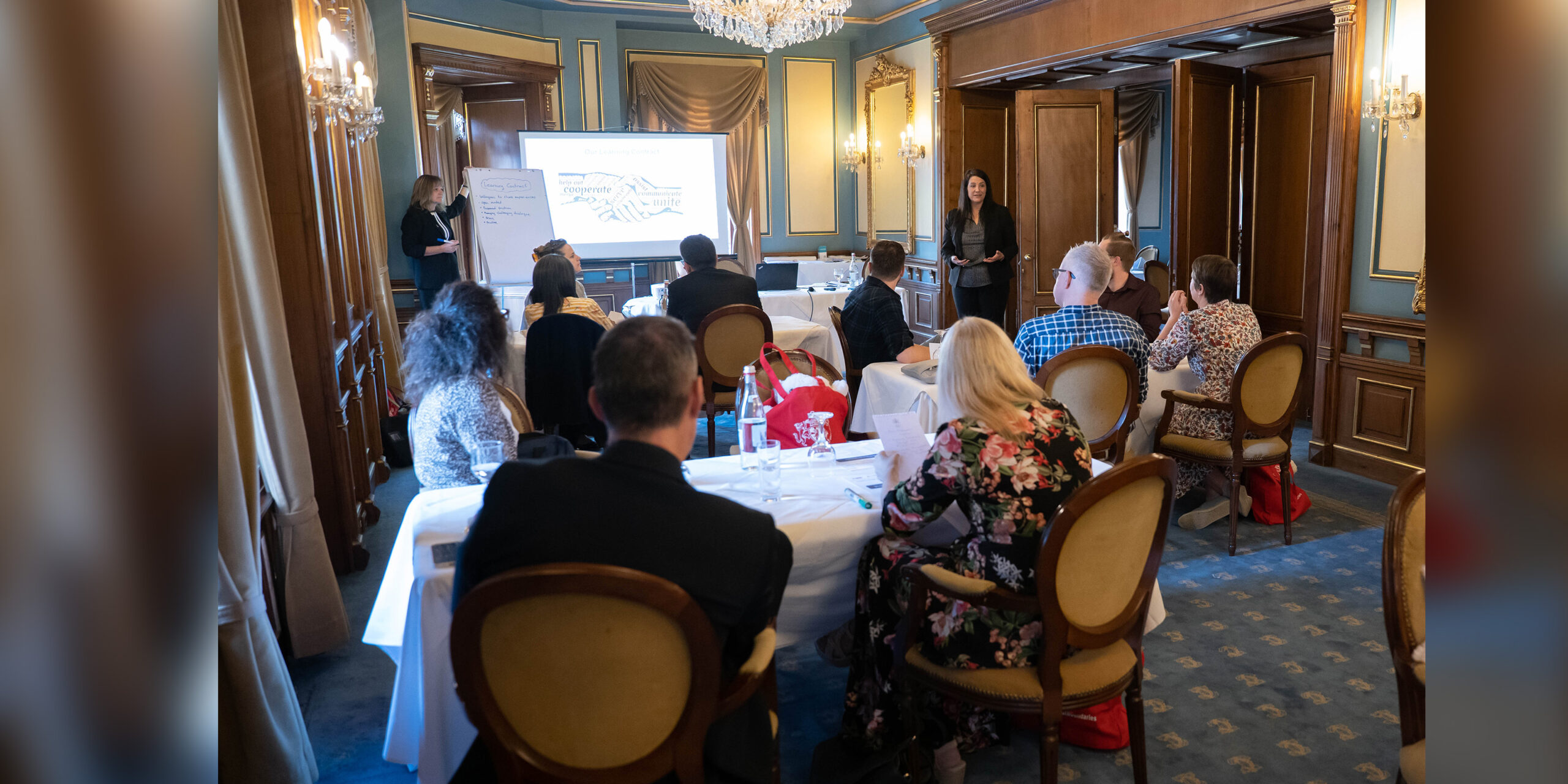 BSB prepared the Leadership of Tomorrow in the COBIS Programme for Aspiring Heads (CPAH)
Participants from 10 countries attended the COBIS Programme for Aspiring Heads (CPAH) held in Bucharest from the 5th to the 7th October. The course was led by our COBIS – Council of British International Schools co-facilitators, Victoria Smith, Head of Primary and Grant Gillies, Headmaster of BSB.
Why the CPAH qualification?
The best thing about the CPAH programme is that it offers the opportunity to learn from experienced school leaders who talk openly about the challenges and joys of leadership.
This Programme represented a great opportunity to learn from other international school practitioners, and it is recognised by international school boards and helps answer questions such as:
 What kind of leader are you?
How would you lead and manage people?
How would you lead and manage teaching and learning?
On the first day, the participants were asked what they expected from the training. They answered that their most important keys were open-mindedness, engagement, networking, sharing experiences with insight, confidentiality, collaboration and the power of teachers to impact students' lives.
Become The Leader You Want To Be
The agenda proceeded in an interesting, interactive manner. After the welcome and introductory remarks, the participants were divided into three groups. The speakers then discussed leadership in the education system and how they experience their attitudes in school. Whether they are tight, middle or loose leaders, what are the advantages or weaknesses and, of course, how practical would it be to change the attitude in front of different contexts? Identifying their leadership types through a questionnaire and a reflection period helped the participants better understand themselves and how they can further improve and maintain accountability.
There are a few things the speakers shared with the participants to be successful leaders, such as understanding and developing the school's vision and implementing it and the values that need to be communicated effectively by being consistent.
The most important thing is that the vision should support the children. This helped the participants to have the know-how to bring the vision to life through pedagogy and curriculum design. The next point was personal reflection. It is important for participants to evaluate themselves regularly so that they can set appropriate goals. Finally, how the changes are implemented is crucial for the success of the leadership.
Working with teams, cultivating relationships with talent, and planning for success – all these things require leadership skills that can only be acquired through practice and experience. However, it is possible to plan properly in advance.
Participants learned in an entertaining and engaging way, and their expectation of receiving honesty, strategies and empathy from the speakers became a reality.
October 2022
---
Please note that the British School of Bucharest is not responsible for the content on external pages and, as usual, we advise you to monitor your children's online activity.