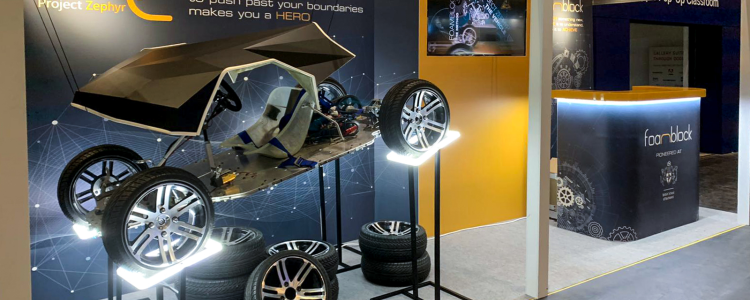 BSB @BETT 2020, London
BETT is the world's largest education technology show, held over four days (22nd – 25th January), in which more than 800 leading EdTech providers are on show and 300 influential industry speakers give their expertise on stage. Their London event attracts the largest gathering of UK and international educators and leaders in the world, all under one roof.
Simply put, it is an event like no other and we are proud to participate. Team Foamblock, in partnership with BSB, is attending BETT in London where one of the cars built by students during Project Zephyr is displayed.
For those of you who don't know, BSB is the first school where Foamblock's Project Zephyr was implemented. BSB Innovation Hub hosts the Foamblock's 'Project Zephyr' which is a personal exploration toolkit and a different approach to STEAM. Students build, completely from scratch, a life-size custom made drivable electric vehicle. By doing this, they have the opportunity to train and to learn a plethora of skills from Technical Engineering, Mathematics and Physics to soft skills like teamwork, negotiation, enterprise, marketing and communication, all the while exploring their own personality and character.
We wish all the members of Project Zephyr and the Foamblock team good luck!
---
Please note that the British School of Bucharest is not responsible for the content on external pages and, as usual, we advise you to monitor your children's online activity.