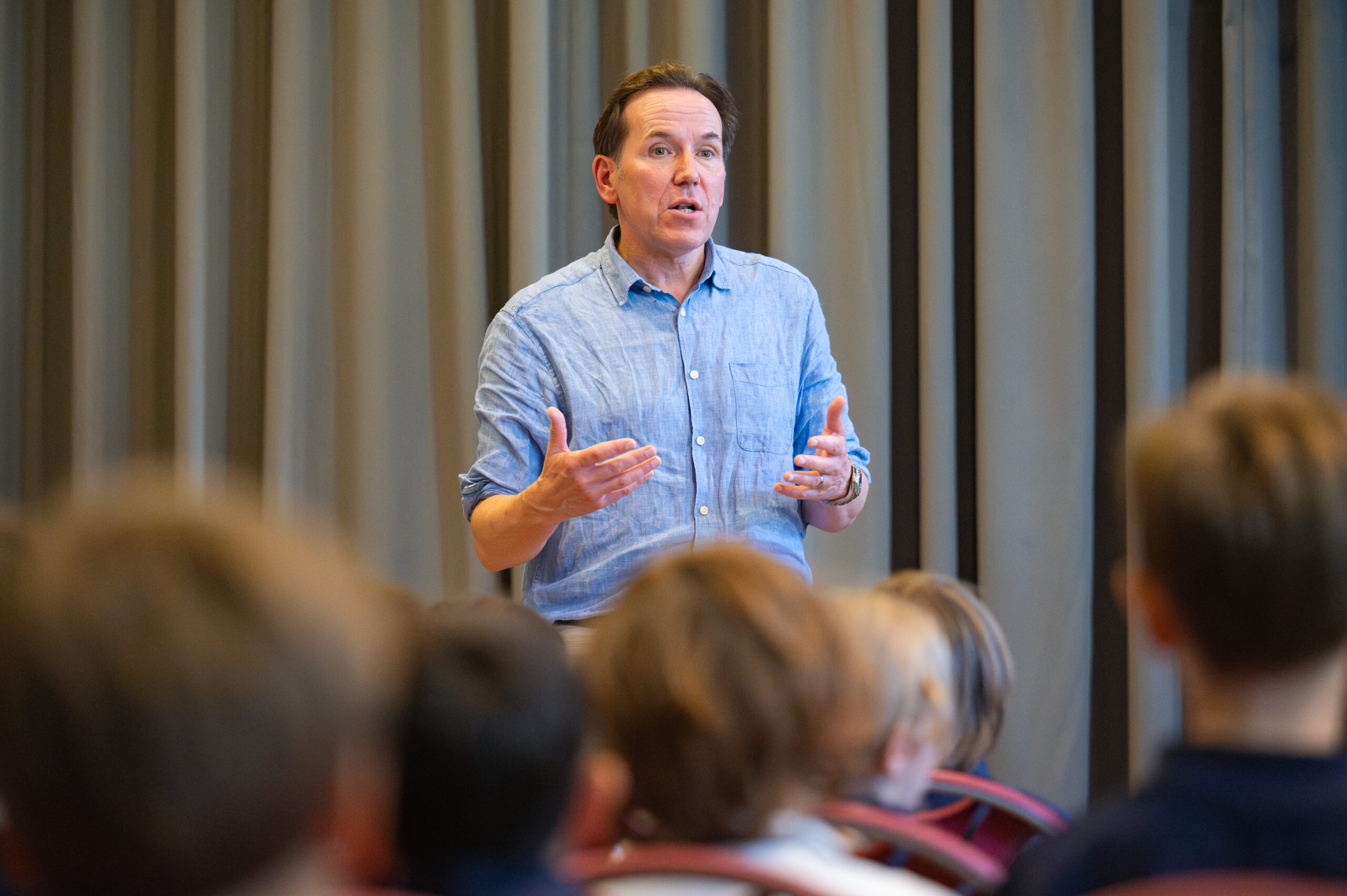 Bridging the Worlds of Entertainment and Imagination: Ben Miller's Captivating Visit to BSB
The British School of Bucharest (BSB) had the honour of hosting a special guest, the multi-talented Ben Miller, a renowned author, actor, and comedian. During his visit to our campus, Mr. Miller engaged with our enthusiastic students, providing them with a unique opportunity to delve into the world of creativity, both on paper and on screen.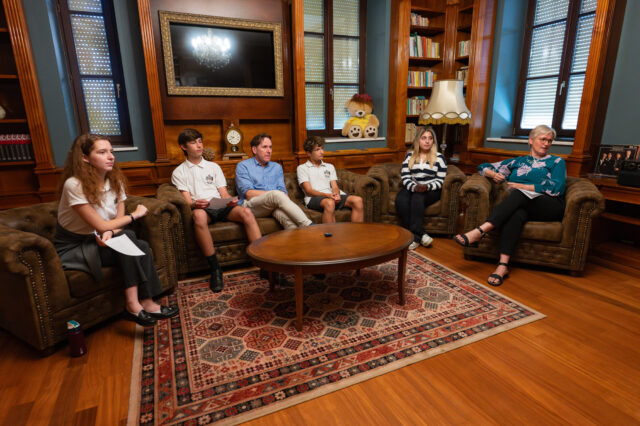 Lights, Camera, Literature: Ben Miller's Day at BSB
Ben Miller, widely recognised for his acting roles in movies such as 'Cinderella', 'Indiana Jones', 'Johnny English Reborn', and 'Paddington 2', has also left his indelible mark on iconic TV shows like 'Bridgerton', 'Mr. Bean', and 'Doctor Who'. His versatility as an actor has made him a household name, bringing laughter to countless audiences around the world.
However, the purpose of Ben Miller's visit to BSB was to shed light on his remarkable role as an author. With a string of successful books to his name, including 'It's Not Rocket Science', 'The Aliens Are Coming', 'The Night I Met Father Christmas', and 'Secrets of a Christmas Elf', he has demonstrated his prowess in the world of literature.
During his visit, students were given the opportunity to engage with Mr. Miller in a candid conversation about his life as an author. They quizzed him on the intricacies of the creative process behind each of his books. What inspires him to write? How did he decide to pursue a career in writing alongside his acting endeavours? These were just a few of the questions that sparked insightful discussions.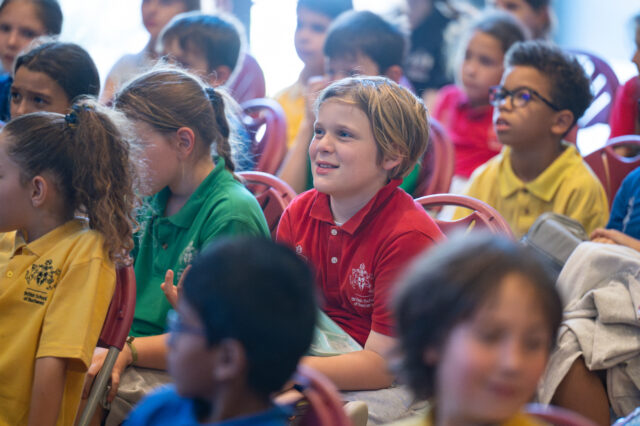 A Day Filled with Epiphanies and Aspirations at BSB
One particularly engaging aspect of the conversation was that Ben Miller generously shared advice and valuable lessons from his own journey as an author. His encouragement to pursue one's passion and persevere in the face of challenges resonated deeply with our young learners, leaving them inspired to chase their own creative dreams.
In the end, his visit was not just about books and acting; it was about life lessons and the pursuit of one's passions. It was a day that left an indelible mark on the BSB students, reminding them that with dedication and determination, they too can achieve greatness in their chosen paths.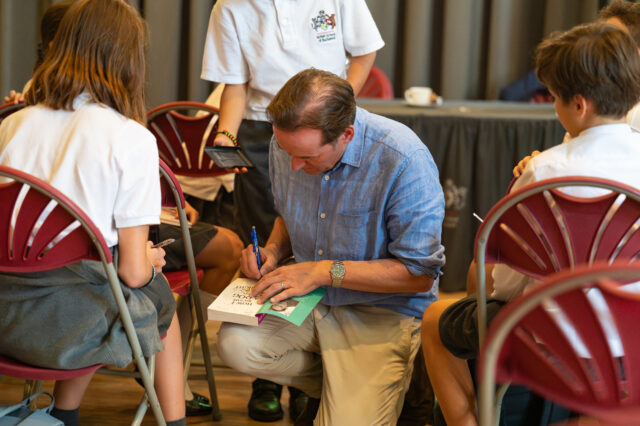 The British School of Bucharest extends its heartfelt gratitude to Ben Miller for gracing our campus with his presence and for imparting his wisdom. It was truly an inspiring day that will be cherished for years to come, reminding us all that there is no limit to what one can achieve with passion and perseverance.