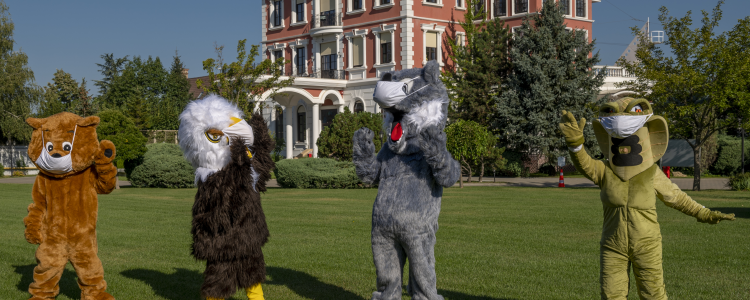 An Exceptional Year Ahead for BSB Students
For the last few months, BSB staff have taken extraordinary steps to ensure a safe and smooth School reopening. Through all the measures and protocols that School has adopted, BSB reinforces once more its commitment to the health, safety and well-being of our students.
In preparation for the new Academic Year, all BSB staff members worked around the clock to ensure our pupils safe return to School. Our mission is, as it has always been, to provide a safe and inviting environment, where our students can flourish and achieve their highest potential.
The arrangements we have made include taking the highest safety measures, in line with the Government's regulations. The School is continuously disinfected, and we follow a thorough and special cleaning protocol. Furthermore, to ensure a safe space at BSB for everyone, we verify the temperature of each student, teacher, and member of staff at the special gates and turnstiles.
We want our students to feel secure at their desk, therefore we arranged the classroom and we installed Perspex shields around each school desk, so our students can be fully protected.
All our teaching and non-teaching staff have been trained to follow all safety protocols, including the need for social distancing or using safe greetings.
We will strive to make this academic year nothing short of amazing, despite all the challenges we're being faced with. With the support of our teachers, staff members and parents, we can expect another year filled with remarkable achievements from our students.
September 2020
---
Please note that the British School of Bucharest is not responsible for the content on external pages and, as usual, we advise you to monitor your children's online activity.