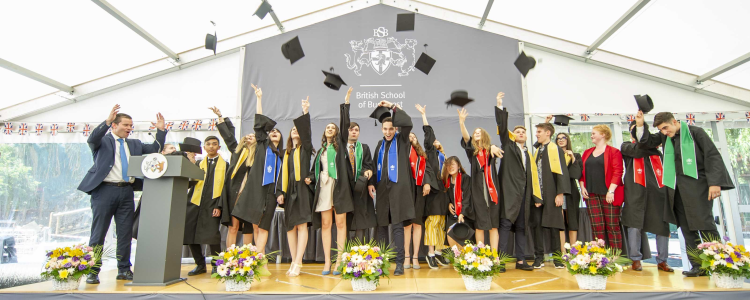 2019 Secondary Awards Ceremony
Acknowledgement and a sense of pride and fulfilment for our students are extremely important to us, so an event such as the Secondary Awards Ceremony is one of the most anticipated moments of the academic year for students, parents and staff. It is a day where everyone comes together to celebrate the end of another wonderful year, and awards such as 'Most Improved Player' in Physical Education or 'Outstanding Community Work' are given out to our students to recognise their outstanding personal and academic achievement throughout the year, both in and out of school. To top off the celebration for happy students and their parents, we ended the event with the Year 13 Graduates, with speeches from the Head Boy and Head Girl, as well as the traditional graduation robe-wearing students throwing their hats in the air for a final picture together at the British School of Bucharest.
June 2019
---
Please note that the British School of Bucharest is not responsible for the content on external pages and, as usual, we advise you to monitor your children's online activity.