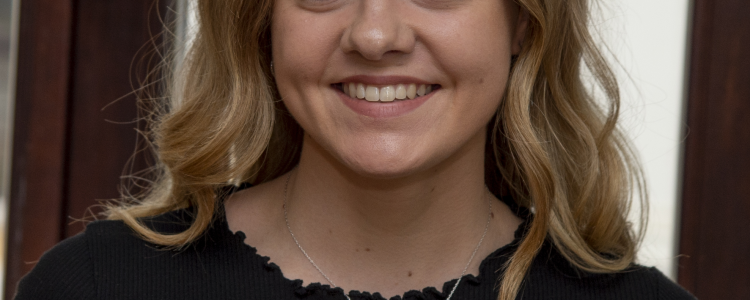 Celebrating 20 Years of Preparing BSB Students for a Better Future
An article signed by Bonny and Laura.
As Sixth-Formers, the questions we get asked from everyone we know are all the same. Which universities do you want to go to? What do you plan on studying at university? Which AS subjects are you going to continue for your A Levels? People seem to believe we have our entire academic lives planned out before us and no longer want us to linger.
The reality, however, rests near the very opposite end of the spectrum. Most of us have a vague idea of what fields we'd like to pursue and chose our A Levels based on skill or interest rather than perceiving them as the very basis of what we will do for the rest of our lives. Some of the most popular A Level subjects in our year group are Business Studies and Geography whilst a few have chosen to study History and Art. This does not go to say that some A Levels are easier or more accessible to students. On the contrary, some students, wishing to leave their options broad for the future, take subjects that generalise academic learning and are acceptable for as many fields as possible.
The beauty of it all is that at BSB we get the chance to find new passions, develop existing ones, and explore subjects we are passionate about in greater depth. As an English Literature and History student, Laura looks forward to studying Political Science and Government at university. Keeping this interest in mind, she was able to expand on it with both Debating and an Extended Project Qualification (EPQ) on the topic of War Reporting and Governmental Press Censorships.
Preparation for the future
For this article, we have interviewed a few students from Year 13. As the year group closest to graduation, we feel that they would be the most eligible to talk about the support and guidance our school has provided. Here, we meet aspiring doctor Luca and physiotherapist Cliodhna.
Luca has applied to study Medicine and Biomedical Sciences at a handful of top universities. To him, what separates medicine from the other science-based subjects that he had considered studying, including Engineering, is its emphasis on communication. As a doctor, you would need to empathise with and communicate with your patient. The medical field's constantly changing and advancing nature also motivates him as he is passionate about learning and researching. Most crucially, however, helping people has always been his goal.
Moreover, he believes that the guidance provided by the teachers throughout his time at BSB was invaluable to his progress. When he first joined the school in Year 11, he had to catch up with some content due to a change in exam board on his part. This year, the school has also been very supportive of his academic ambitions. Staff members like Miss Bousie, Miss Mattingley, and Mr. Walters have helped him prepare for his BioMedical Admissions Test (BMAT) and personal statement.
Like most of us in the Sixth Form, Cliodhna isn't too sure about what she'd like to study at university but she's interested in the following areas: Physiotherapy, Sports Therapy, and Sports Psychology. This is a result of her budding interest in sport, as seen from her active participation in both football and volleyball CCAs, coupled with the fact that many of her family members are working in those respective fields. She is very appreciative of the fact that as the school offers several modular courses where an Advanced Subsidiary (AS) qualification can be used as a stage on the way to completing an Edexcel International Advanced Level. What this means is that half of her A Level unit exams are taken in Year 12, equally dividing her workload amongst the two years of study. This not only reduces the Year 13's stress regarding their exams but also grants students who were dissatisfied with their AS grades an opportunity to retake their exams.
A word of advice from both students:
During the interview, Cliodhna stressed on the importance of a good work ethic and study periods, advising this year's cohort of Year 12 students to make good use of them. According to Luca, "Determination is very important. Even when things are going downhill, you need to be able to push yourself and keep your eyes on the final objective."
For 20 years, the British School of Bucharest has helped us students achieve both our short and long term goals by providing the necessary guidance and support.
BSB provides a unique type of education, personalised and moulded for each students' personality, preferences and interests. During the last years of secondary school, it is crucial for a student to be encouraged to pursue the path their curiosity will lead them to. For each and every one of us in the Sixth Form, regardless of whether or not we know what we will be studying at university, the guidance that BSB offers is necessary for us to develop our skills and improve in the academic areas we might not be as strong in.
As both Luca and Cliodhna mentioned, they are genuinely happy that BSB helped them in the process of orientation and discovery which would otherwise represent a struggle. It is important to acknowledge that independent study and self-interest lies at the basis of everything, but help and academic support is fundamental for everything.
The community that BSB has managed to create encourages inter-student relations to flourish to such extents that years are inter-twined and educational progression is omnipresent throughout the school.
November 2019
---
Please note that the British School of Bucharest is not responsible for the content on external pages and, as usual, we advise you to monitor your children's online activity.