Tudor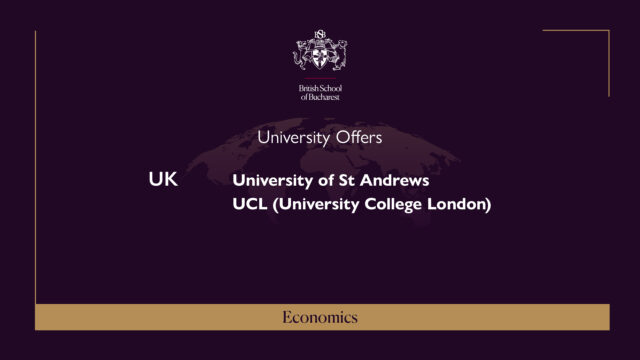 The year 2023 has brought both excitement and challenges for our Year 13 students at BSB. As they eagerly anticipate the transition to their chosen universities, we are thrilled that our #BSBClassof2023 has graciously shared their university offers and insights about the application process with us.
Our remarkable student, Tudor, has received multiple university offers, including one from the prestigious University of St Andrews, and another from UCL (University College London). Congratulations to Tudor for his outstanding achievements and for paving the way for future BSB students to follow in his footsteps.
Join us in watching Tudor's interview, where he discusses his chosen field of study, the factors that influenced his decision to pursue a university in Europe, and the most demanding aspect of his application journey.