Thea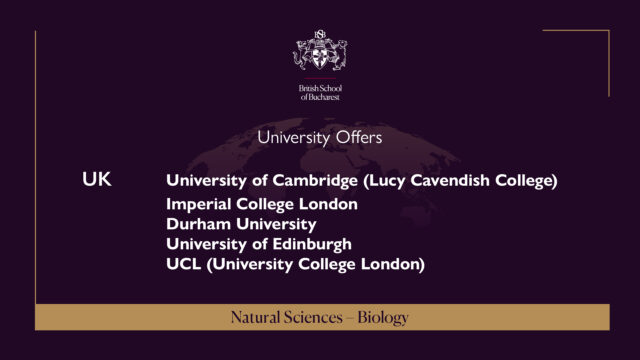 The year 2023 has brought both excitement and challenges for our Year 13 students at BSB. As they eagerly anticipate the transition to their chosen universities, we are thrilled that our #BSBClassof2023 has graciously shared their university offers and insights about the application process with us.
We are thrilled to congratulate Thea, one of our exceptional students at BSB, who has received offers for all her applications from prestigious universities in the UK. Thea's chosen field of study is Natural Sciences with a focus on Biology.
We commend Thea for her outstanding achievements and wish her every success as she embarks on her new academic journey. Her dedication and hard work have paid off, and we are confident that she will thrive in her chosen field of study.